For those of you at CES 2015, you must have realised how overwhelmingly exciting everything is. And for you who are as excited as us about all things wearable tech, we hope that our Ultimate Guide to Wearable Tech at CES 2015 has helped you to navigate your way around the huge exhibition halls!
Now even before CES 2015, we are already seeing various non-living objects find its way into the Quantified Self movement. This CES is indeed just a confirmation of what we believe in – that the Quantified Self is poised for success in 2015. Today, we would like to walk you through the best of CES 2015 with regards to the Quantified Self movement, from head to toe.
Eyes/brain
Image credited to Engadget
The JINS MEME eyeglass above aims to provide vision not only for the outside world, but vision for how you're looking on the inside too. It measures how you're feeling, how tired you are, and whether or not you're sleepy. Basically, the JINS MEME eyeglass reads the tiny differences in electrical potentials (Electro Oculography) generated by the movement of the eyes, making it highly sensitive to changes in the mind and body that the wearer might not even notice. And when the JINS MEME eyeglass detects that you're experiencing fatigue, consider completing the package with a smart bed from Sleep Number, especially when they've just added a new smart bed for kids that adjusts as they grow during CES this year.
Read more: New smart glasses warn when you're fatigued and Sleep Number's new smart bed is for kids, can adjust as they grow
Mouth
Image credited to Wareable
The FITGuard is a mouthguard that can measure the force of an impact and illuminate LEDs to visually display the force from the impact.  These colour-coded LEDs provide an instant visual indication to the coaches and officials whether a player needs to come off the field to be properly evaluated. Or if you aren't the sporty sort because you're a stay-home mom/dad taking care of the baby, here's one that might interest you – the Blue Maestro's Pacif-i that monitors your child's body temperature and transmits the data using Bluetooth to an Android or iOS device.
Read more: Top fitness tech of CES 2015 and CES 2015: A Smart Pacifier for a Peace of Mind
Arms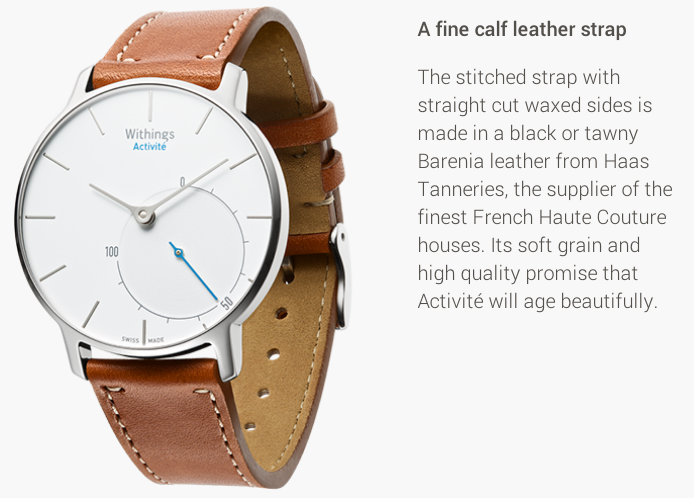 Image credited to Withings
Well, we've featured this before but we absolutely love the Withings Activite so here we are again if you still haven't heard of it after all that hype it's created at CES 2015. Crafted in Le Locle, a UNESCO World Heritage Site in Switzerland that is famous for watchmaking, the Withings Activité is probably the fitness tracker that wins "Best Design" hands-down. And that's perhaps why it comes with a higher price tag of $450. Not only does it come with Swiss Made details such as a scratch-proof domed sapphire glass, 5 ATM water-resistant case, as well as Barenia leather from Haas Tanneries (the supplier of the finest French Haute Couture houses), the Withings Activité is also an activity tracker and sleep monitoring device. Simply beautiful!
Read more: Top 10 best gifts for the lifelogger
Chest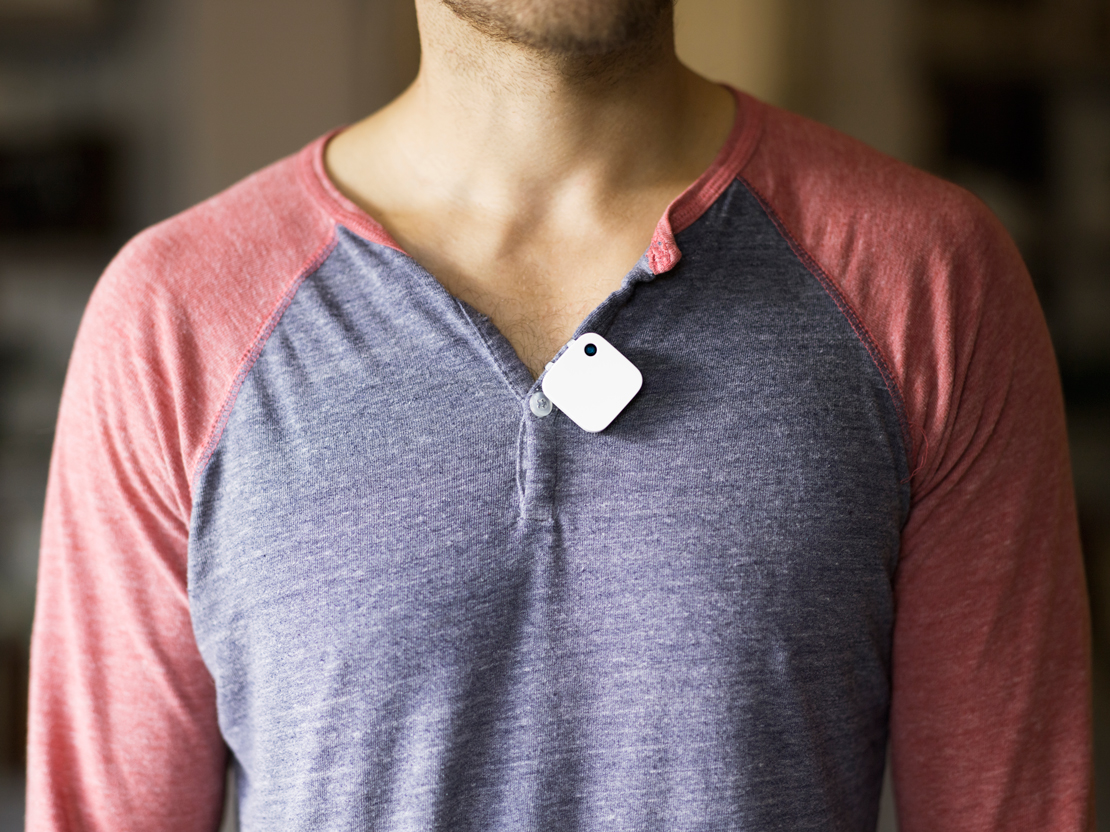 Sorry, we couldn't resist this (narcissistic) feature. Just in case you missed it, the Narrative Clip just got better! With four major improvements, you can be sure to enhance your photographic memories with the all-new Narrative Clip 2. Its 8 megapixel camera and a wider angle lens promises to take in more of your life. In addition, wireless uploading and interchangeable mounts gives you the freedom to make the most of any experience. Are you ready to get narrative?
Read more: Introducing the Narrative Clip 2
Waist
Image credited to Engadget
Remember those times when you wished you could loosen your belt after a buffet meal without having to excuse yourself to the toilet? Well, I guess the people at Emotia have long wanted to solve this problem. Their latest Belty prototype is not only capable of tightening and loosening itself to keep users comfortable, it can also be set to vibrate when users have been sedentary for too long. In addition, and perhaps more importantly, it can also help you keep track of your changing waist measurement, which can be a good indicator of your risk of developing weight-related conditions.
Read more: The Belty motorized belt keeps you comfortable, tries to keep you active
Legs/Feet
Image credited to Wareable
SmartMat is a responsive yoga mat that makes it easier to start, improve and refine your yoga practice. This real time pressure-sensing technology pairs with a mobile app to monitor your movements and offer instant advice on how you can improve your poses and your posture when you are out of alignment. It has been rumoured to be shipped in September 2015 so do keep a lookout for this if you're one of those who can't start a day properly without first doing yoga!
Read more: CES 2015: Meet the Smart Mat, an intelligent yoga mat
If you enjoyed this post, you can also subscribe to our monthly newsletter!