Have you noticed that we're more than 85% into the year 2014? Yet this also means that we're about to usher in Black Friday and Cyber Monday, as consumers and merchants all around the world prepare for the season of giving and gifting. Amazon, for one, has already begun rolling out deals as it counts down to Black Friday itself. And if you haven't attained all that you wanted to in your new year's resolutions or are losing track of them in the midst of your busyness, our suggestion is this: give lifelogging a try and you might just be surprised at how it can help you achieve your goals! And for those willing to give it a shot or are already in the habit of lifelogging, here are some of the best lifelogging tools that you can gift yourself or others with this festive season.
Read more: 5 Facts About Cutthroat, Deal-Seeking Black Friday Shoppers
1. Jawbone UP3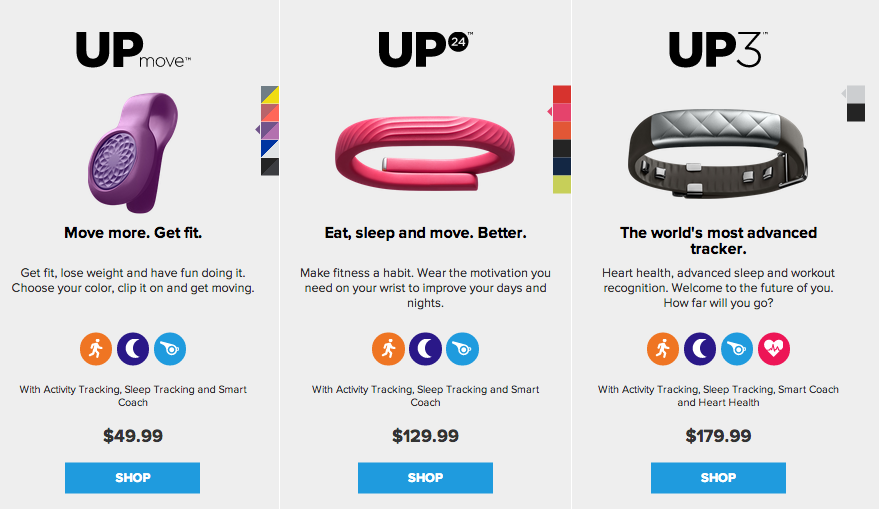 Image credited to Jawbone UP
If you're into fitness tracking, here's one stylish gadget you can't miss! Jawbone UP is one of the leaders in the field of wearable tech and fitness trackers. The Jawbone UP3, in particular, is dubbed to be the most advanced tracker right now. Besides the usual features offered by its counterparts, the UPmove and UP24, the Jawbone UP3 also offers heart health monitoring, auto activity classification and advanced sleep tracking. Get yours here now!
Read more: Jawbone's new Up3 is its most advanced fitness tracker ever
2. Fitbit Flex

Image credited to Fitbit
Fitbit is also one of the wearable tech/fitness tracker makers that has carved out a reputation for itself. The Fitbit Flex is a wireless activity and sleep wristband that has indicator lights to see how you stack up against your personal goal. It's the motivation you need to get out and be more active. You can be sure to shed off the festive weight gain with this!
3. Withings Activité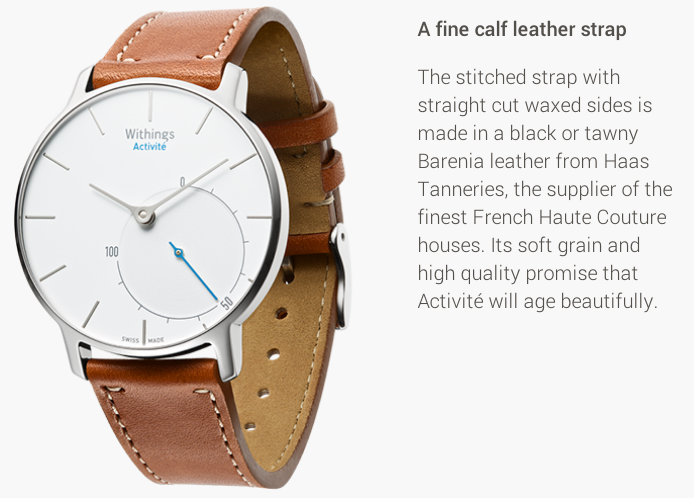 Image credited to Withings
The Withings Activité is more than meets the eye. Crafted in Le Locle, a UNESCO World Heritage Site in Switzerland that is famous for watchmaking, the Withings Activité is probably the fitness tracker that wins "Best Design" hands-down. And that's perhaps why it comes with a higher price tag of $450. Not only does it come with Swiss Made details such as a scratch-proof domed sapphire glass, 5 ATM water-resistant case, as well as Barenia leather from Haas Tanneries (the supplier of the finest French Haute Couture houses), the Withings Activité is also an activity tracker and sleep monitoring device. Although they are currently out of stock, you could request for a notification when it's stocked up again – remember, beautiful things are worth the wait.
4. Moto 360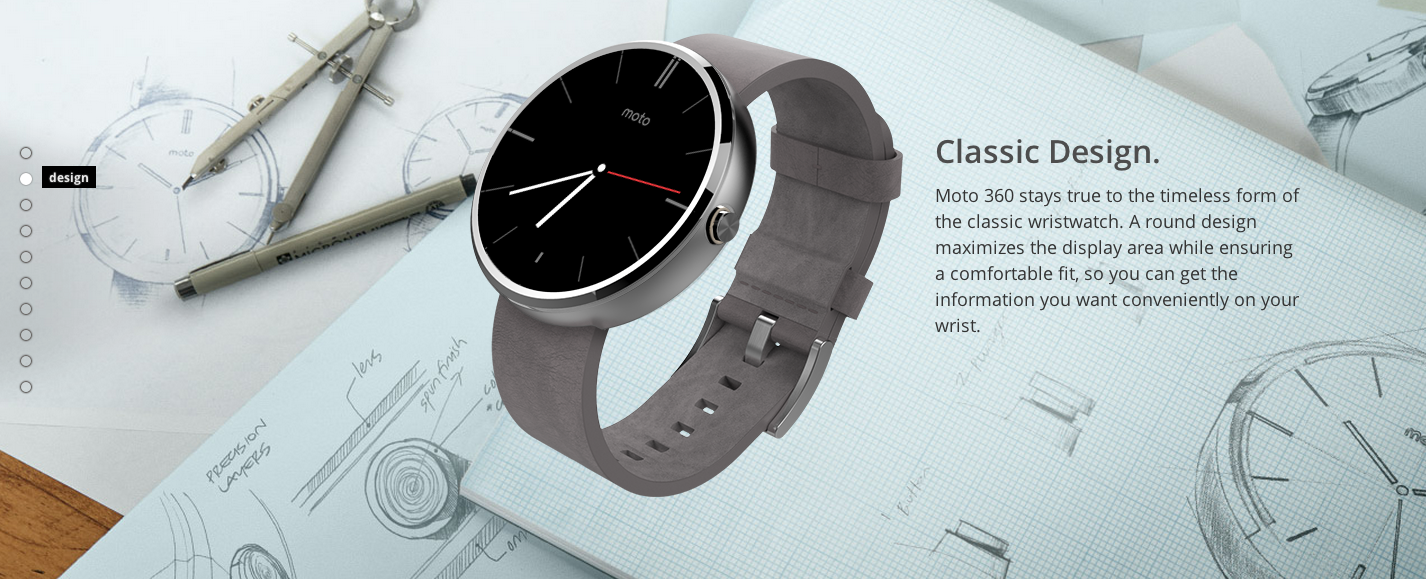 Image credited to Moto 360
And if you're looking for a slightly less expensive smart watch option that is also well-designed, consider looking to the Moto 360. Moto 360 not only displays timely updates based on your location, it also responds to your voice, has various fitness tracking metrics and is continuously expanding in terms of functions simply because it is powered by Android Wear. All these and more, at a very attractive price of $249.99
5. Samsung Gear Fit
Image credited to Samsung
With major smart phone makers all heading in the direction of lifelogging and self-tracking, Samsung is definitely building up its reputation in the Quantified Self scene as well. The Samsung Gear Fit is your all-in-one fitness tracker that is closely compatible with Android™ version 4.3, Jelly Bean or higher, which has a WVGA or higher screen resolution and a 1.0GB or higher memory. It functions as a pedometer, exercise, sleep and heart rate monitor, providing you with notifications and acts also as a media controller, timer, stopwatch and has the added "Find My Device" function. Moreover, rumour has it that the Samsung Gear Fit will be priced at $99.99 this Black Friday, instead of its usual $149.99 price tag. So keep a lookout for that this Black Friday!
Read more: Samsung Black Friday 2014 deals include $99.99 Gear Fit, cheap Galaxy Tabs
6. Pebble Steel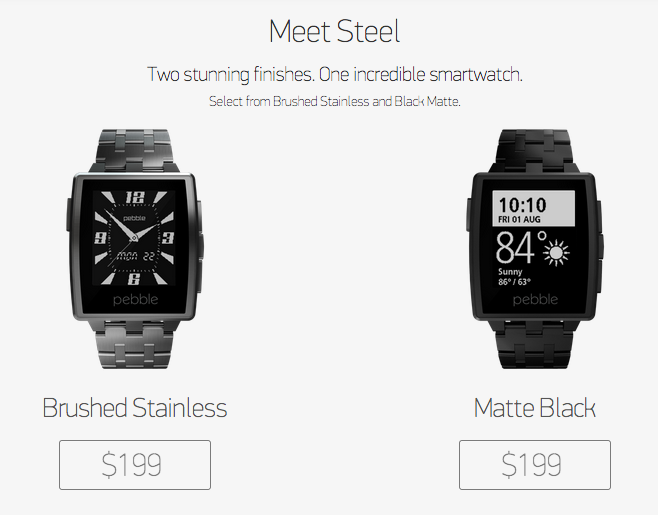 Image credited to Pebble Smartwatch
With an extremely successful Kickstarter campaign that raised more than $10,000,000 out of its original $100,000 goal in 2012, Pebble can be said to have gained an almost first-mover advantage in pushing smart watches into the mainstream market. Since then, Pebble has grown to be a renowned brand in the wearables market, and has now launched the Pebble Steel, a new and improved smart watch that is available in stainless and matte black. With a 5-7 day battery, the Pebble Steel allows users to gain access to thousands of apps, notifications, a tricolor status LED, customizable watchfaces, music control, fitness tracking and alarms. Have they done enough to steal your heart again?
7. Misfit Shine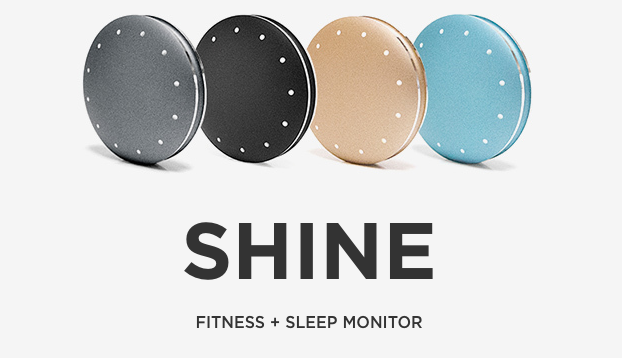 Image credited to Misfit Shine
Now moving on to something that you can actually not wear on your wrist, here's introducing to you the Misfit Shine, a fitness and sleep monitor in which you can use to set goals, track your progress or have a friendly competition with your friend! Weighing only 9.4g and taking up less than 3cm in diameter, the Misfit Shine is certainly not going to make you live up to its name of being a misfit. In fact, it remains versatile for you to clip it to anywhere you would like to accessorize. The best part of all? It's yours at only $99.99!
8. Microsoft Band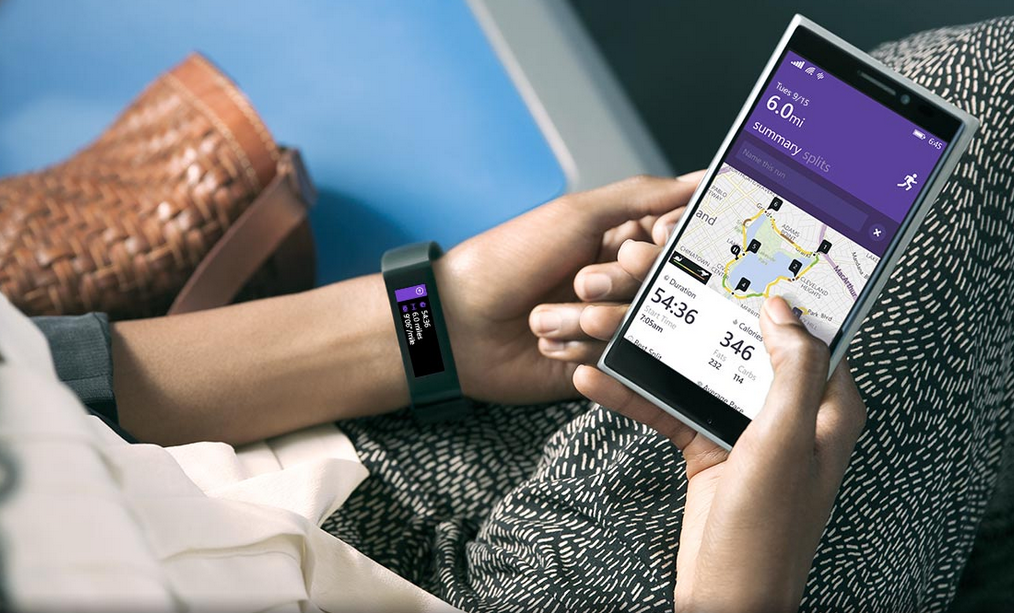 Image credited to Microsoft Band
"Leave your phone in your pocket and miss nothing" is what Microsoft Band aims to do. In addition to pushing important notifications from your phone to your smart band, Microsoft Band also wants to be your personal trainer, as it guides you towards improved wellness by constantly learning about you, your current fitness level, and your future needs. With a personal digital assistant called Cortana that looks out for you and makes life easier, Microsoft Band hopes that you can live more efficiently to focus on the other things you've to accomplish. Love how it sounds already? Buy it now for $199.99!
9. Garmin Vívosmart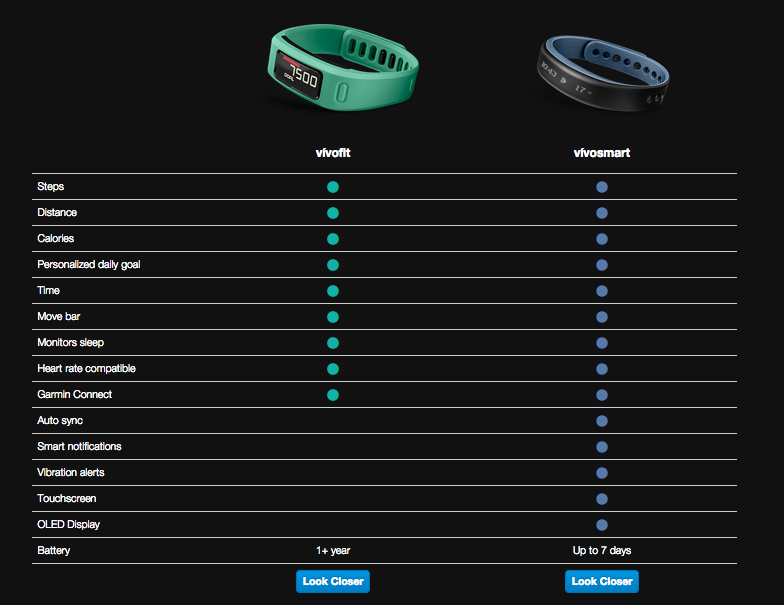 Image credited to Garmin
If you've been a fan of Garmin since their early days of advanced sports watches, then you'll definitely be in love with the Garmin Vívosmart too! Although significantly falling behind its earlier predecessor, the Vivofit, in terms of battery life, the Garmin Vívosmart boasts of added features like auto sync, smart notifications, vibration alerts, touchscreen and OLED display. Get yours today at $169.99!
10. Narrative Clip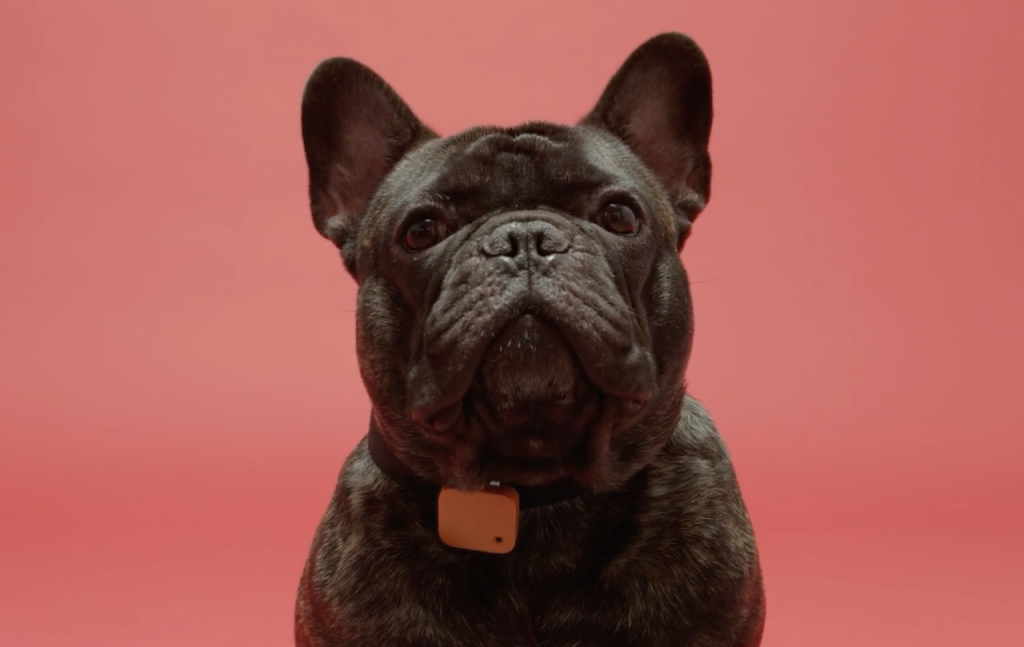 Sorry, we just couldn't help but add this last one in. What's lifelogging without the Narrative Clip – a tiny, automatic camera and app that gives you a searchable and shareable photographic memory? Get yours today at http://getnarrative.com/!
We hope that this list has made your Black Friday shopping a little easier (also consolidated on Pinterest for your easy viewing). For more wearable tech products, do check out this comprehensive wearable tech list – from cradle to grave, from wrists to flights.
If you enjoyed this post, you can also subscribe to our monthly newsletter!