Image credited to PE Hub
We've all heard so much about wearable tech, the Quantified Self (QS) movement and lifelogging this year. Early adopters and the mass market alike are getting into it whether knowingly or sub-consciously, while countless companies are also hopping onto this bandwagon, investing millions of dollars to be at the forefront of what seems to be an upward trend. While some people still have doubts if the QS movement will indeed take off, many others (ourselves included) are betting that it would. Here are 7 ways that clearly show us that the odds are in favour of the QS movement.
1. It's striving to be even more intelligent
Image credited to Wired
The Quantified Self has been defined to be a movement that incorporates technology into data acquisition on aspects of a person's daily life in terms of inputs (eg. food consumed, quality of surrounding air), states (eg. mood, arousal, blood oxygen levels), and performance (mental and physical). This means that everything we do or say, or the very fact that millions of chemical reactions happen in our body every millisecond even when we lay sedentary, can be tracked and can thus fall under the QS movement. Although today's technology has tremendously improved the self-tracking process through automation, many concerns from early adopters of these devices lie in how they have to manage these data like its an obsession. The good news though, is this – discussions surrounding the use of Artificial Intelligence in wearable tech has been ongoing and we might even see its implementation in 2015.
Read more: Wearing Your Intelligence: How to Apply Artificial Intelligence in Wearables and IoT
2. Design is highly emphasised
Image credited to NY Times
Not only do wearables have to be extremely intelligent, a large part that allows the QS movement to actually make sense is in encouraging people to keep putting on wearable tech gadgets, all day, every day. And the motivation to keep wearing gadgets, we know, lies in its design. 2015 is a year that is going to mark the passing away of experimental and dorky-looking gadgets, as fashion giants partner with tech companies to design stylish wearables that you can wear to any occasion. Integrating wearables into the everyday life is extremely vital for the QS movement to work, and some people have also taken that quite literally as they predict 2015 to be the year wearable tech gets under the skin.
Read more: Going From Smart to Smarter – Jewelers Enter the Wearable Technology Market and High-Tech Meets High Fashion: The New Look of Wearable Technology
3. It's entering your home
Image credited to Pantelligent
What better way to integrate into the everyday life than allowing the QS movement to enter your home? Smart coffeemakers, frying pans, doorbells and kettles are just some of the devices that are in the market today which allow you to live in a "smarter home". 2015, as we see it, is a year where technology will be even more integrated in the home since a large part of the QS movement also has to do with the environment with which we constantly interact with. What other devices do you hope to see become "smarter" in the year ahead?
Read more: 10 gifts to make your home a 'smart home' and This week in lifelogging: the futuristic home
4. And your workplace too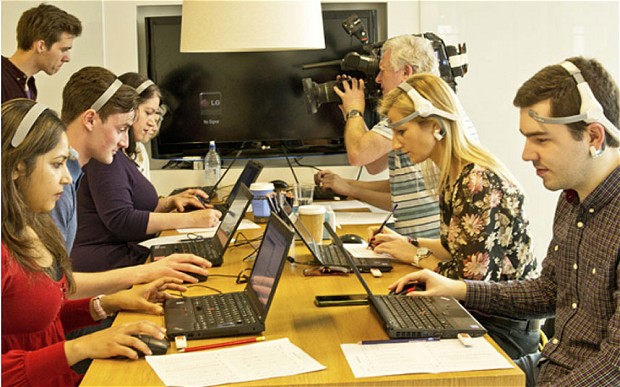 Image credited to The Telegraph
And since most of us spend a lot more time at our workplaces than at home these days, the workplace is also bound to take up a large portion of the QS movement. Today, we are already seeing the use of many self-tracking gadgets in the workplace as organisations consciously make use of them for the betterment of productivity at work. While many question marks still exist with regards to wearables in the workplace, we do foresee that 2015 will be a year where we see more organisations utilise a collective QS to achieve certain goals or milestones.
Read more: The Invasion Of Wearables In The Workforce
5. Transformation of everyday products
Image credited to Mashable
Smart gadgets that belong to the QS movement are not just confined to the latest wearable tech devices you see in the market. Now, you can even add a little attachment to your oldest pair of eyeglasses in order to transform them into smart glasses. And this is what Sony has created. This Sony clip-on module has a control board, Bluetooth capabilities and a projected OLED microdisplay. It can thus display high-quality images in all sorts of lighting, and is also ideal for sports athletes to access course information or distance readings. This Sony clip-on module will make its first public appearance at CES in January 2015 so keep a lookout for that!
Read more: Sony clip-on device transforms regular glasses into wearable tech
6. 2014 has been a great year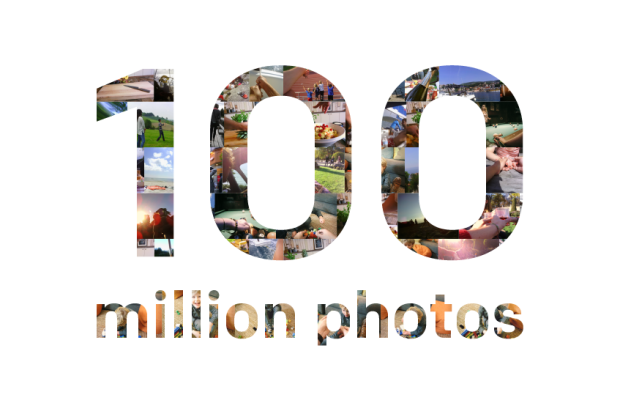 2014 has been a great year for us at Narrative. Yet, more than just us at Narrative, 2014 has been a great year for many lifelogging and QS-related companies as well. For instance, photo-journalling and social media app Instagram has topped 300 million active users, beating micro-blogging app Twitter. With users getting into the habit of lifelogging and photo-journalling, it's no wonder that 2015 will be a year where more people track their own lives, whether privately or over social media platforms. How do you keep track of your moments in life?
Read more: 36 coolest gadgets of 2014
7. Strength in numbers
Image credited to Wired
And there's proof that users in point 6 above are getting into the lifestyle and habit of lifelogging – they are craving for more. Users themselves are creating web services that allow anyone to stream data onto a public online service. Thus, this will look like a Twitter platform for sensors. In other words, people are collaborating to expand the benefits of the Quantified Self to include the Quantified Society. They are no longer satisfied with reeling in the benefits of the QS movement alone. They want a collaborative QS movement so that they can discover patterns and somehow unveil the underlying causes of why certain things happen. Do you look forward to this?
Read more: The Internet of Anything: A Social Network for the World's Online Sensors
If you enjoyed this post, you can also subscribe to our monthly newsletter!