Location:
Somerset U.K.
How long have you been using your Narrative Clip?
Since 29th April, 2014
How often do you use your Clip and in what settings?
At present I have not used my Clip as often as I would have liked, but the results that I have seen that it has captured are just jaw dropping! But I have used it to record a special birthday treat day out.
Please explain your decision behind getting a Narrative Clip?
I originally had the Narrative bought as a present for me to take photos of my family on vacation/holiday.
(Yes I'm one of those dads who's always taking family photos) The idea being that the Narrative Clip would take care of the "taking of photos" and I could join in with the family fun. I have tried taking vacation photos for my family and to enjoy without the need to keep reaching for the camera. A previous attempt, that had produced some surprisingly good results, made use of a Dashboard Camera secured to my shirt with elastic bands!
But now I have my Narrative Clip to capture it all, and my family and I are all looking forward to our future vacations, and what surprises my Narrative will show us. The results it has given us all so far are just fantastic.
So far it has surpassed our expectations, but we want to get the very best from it in the future. We are looking forward to taking it with us to Legoland Windsor soon, and we have a long awaited (and very much needed) vacation to California in a few weeks time, and My Narrative is going along as part of the family!
Describe what is it about the Narrative Clip that you like best?
Where do I start? What a brilliant device you've made for us all to enjoy.
I am genuinely at odds with where to start, but I'm not too sure it's not "My Narrative" any more? As a family we have all found ourselves huddled around the PC screen watching in wonder at the newly uploaded images as they appear (on the screen).
How do you wear/use the camera?
The design of the Clip make it very easy to wear. I clip mine over the top of the collar of my sweatshirt. Or now it's been a bit warmer, I clip it on the button up piece of my polo shirt.
As for using it, I forget it's there. Although my wife has often double tapped it a few times when she has noticed that I've stopped to look at something.
I was nervous of losing it, and so I have devised a small safety strap that connects the Clip to a button hole, so if it does get dislodged it can not fall off unnoticed.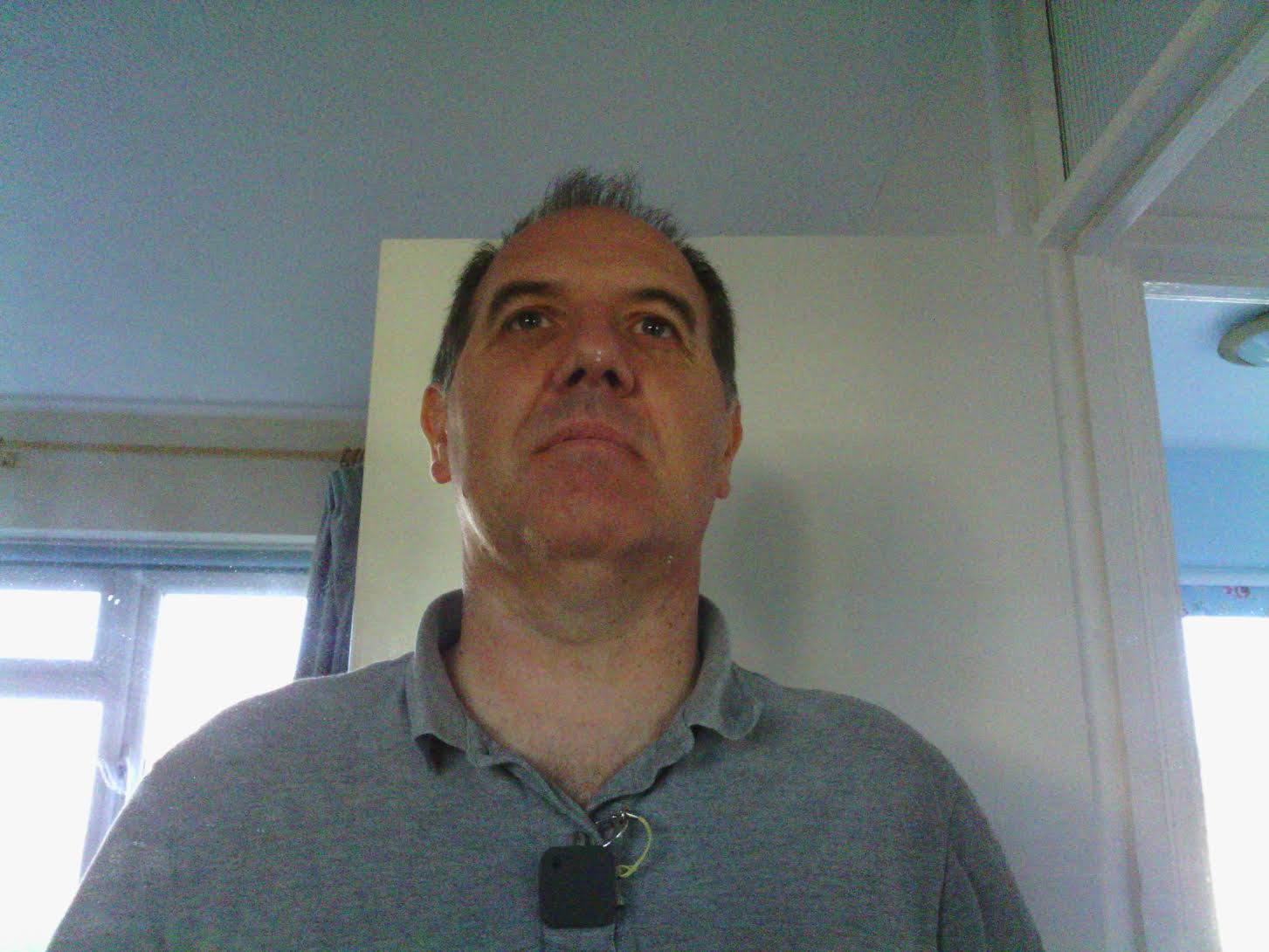 Do you have any stories around how people react to the Clip?
I am sure a lot of people keep looking to see what it is I am wearing. Personally I am surprised how often I forgot that I am wearing it. Although I felt conscious of it recently when someone glanced down at my collar as I approached the mens room, but I quickly flipped it over to face inside my shirt. A useful tip to all new owners of the Narrative Clip!
What is best moment you've captured with the Narrative Clip and why?
The very first use of what it could do; I thought I'd use it to capture the sunrise.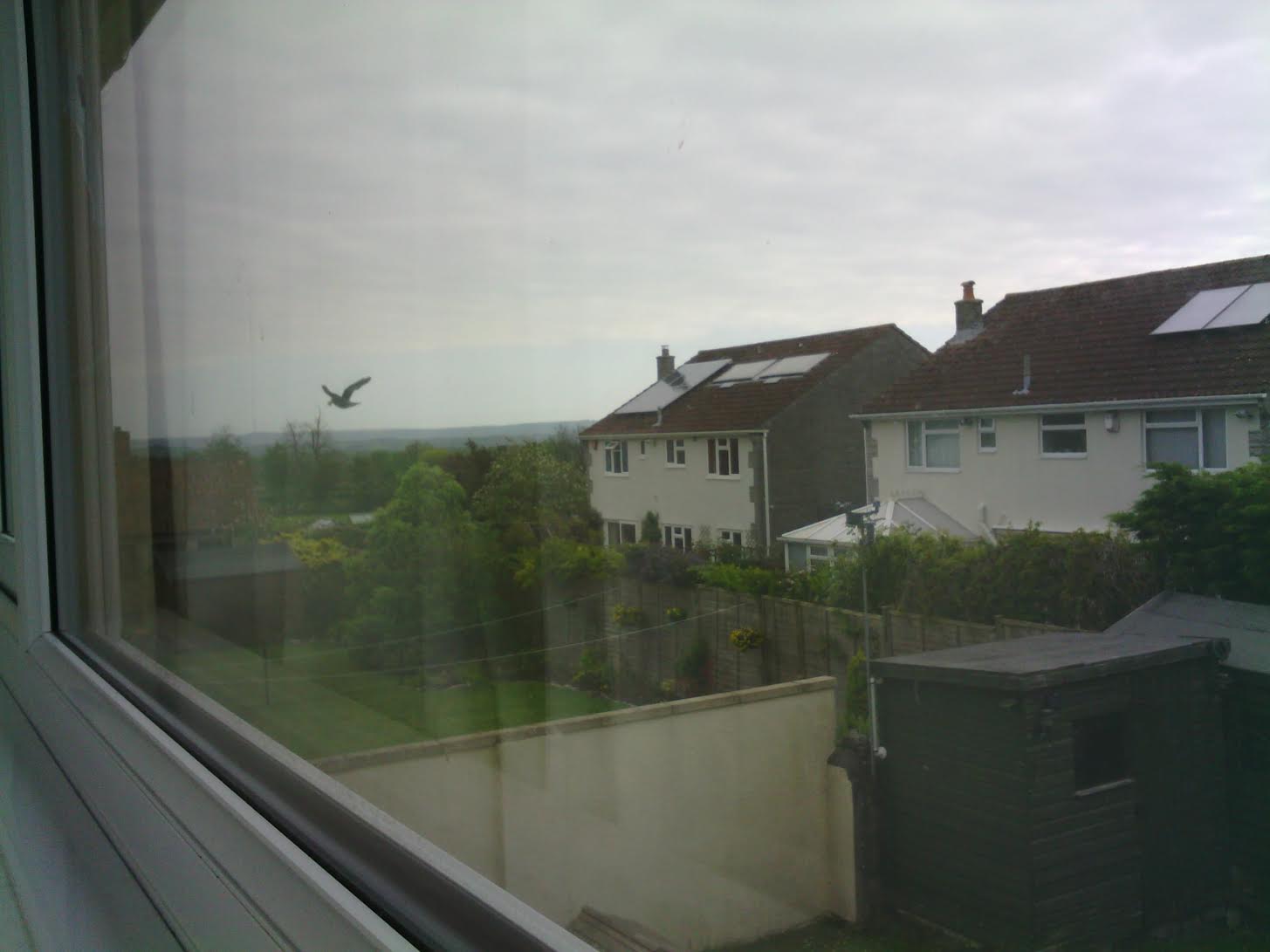 To avoid taking pictures of my neighbours I actually pointed it roughly NNE and not due East, and left it in the window as I went to bed.
The next evening I plugged it into my PC. It said that the battery power was down to 35% from the 100% fully charged from the night when I put it in the window just after 10 p.m.
It is set up to copy to both PC and the Cloud, so that we could look at the results on the PC screen. Just as well as the 1GByte of captured photos was estimated to take nearly 7 hours to upload to the Cloud at our slow rural 42kBits per second upload connection.
We imported all the Captured jpegs into Magix Movie Edit Pro, adjusted the individual image time to be very short and made a 1 minute 10 second video of our first full day of pictures.
The result was spectacular!
Darkness slowly opened into a very foggy morning, but as the "video" changed from black to grainy, so our garden appeared!
The images changed as the morning fog ebbed back and forth like the tide. The fog retreated and our neighbours gardens appeared.
Slowly the movements of clouds above were apparent.
A splendid vista drew itself before us. The greenery of the gardens, the school playing field, and the Mendip Hills beyond.
Black flakes randomly appeared in single frames. Then in one frame the flake had its wings outstretched as it swooped by. So many birds visit our garden.
Another flake was a helicopter flying overhead.
Patches of colour on the green of the school field in the distance danced about. The school children were playing or having P.E.
So many things were happening, that in our busy world just pass by unnoticed?
The clouds above moved and danced, breathing in and out as they grew and "vapourised". Hues of grey and blue flowed across a white canvas, like a trail of steam behind a puffing steam train.
The wind changed direction and the large white cotton balls floating along were stretched into long fibrous shards sweeping across the sky.
Like a two dimensional cartoon character cannot perceive our three dimensional world, we cannot see the 4th dimension that we live along. But thanks to my new Narrative Clip I might have just caught a glimpse of it!"
What's a specific use case for your Narrative Clip that you're looking forward to trying out?
My family and I are theme park junkies and can not wait to see the results of a day in a theme park, and any special photos taken whilst on rides. I am so looking forward to the fun and pleasure that lie ahead for my family and I to enjoy, capture, and enjoy again.
What's a feature(s) you'd really like to see added to the Narrative service in the future?
A software idea might be to have a tick box to allow "Shutdown PC When Upload Complete" on the Narrative Uploader software. Therefore, if you have a slow Broadband connection you can leave it uploading unsupervised.
A security feature might be to have a Security ID number etched on the back, perhaps with a notice "If Found please contact 00800 xxxxxx".
Or as part of the Uploader software it could alert the registered email address that the Clip has been found and plugged into unrecognized PC. As it is GPS enabled it could also let you know where it is.
My family and I have a number of hardware ideas that might be worth considering that include:
The WiFi Docking Port shown on your website looks a brilliant idea
A simple removable cover to protect the Lens when the Clip is plugged into the PC for photo uploading or for battery charging might be a useful feature to add. Alternatively a small hard case to store the Clip in whilst it is not in use, or whilst traveling. Maybe this could be made as a waterproof or sand proof case to protect the Clip whilst in use at the beach.
I have  attached a small chain to my Clip that has a "key ring" attachment that I thread through and clip to a button hole on my shirt. But for extra security a mount like a Gorrila Pod might be useful for strapping it onto a ride vehicle at a theme park.
We have already adapted a car windscreen suction mount to hold my Narrative Clip in place, and we have managed to capture some entertaining results of our journeys so far. A purpose built unit would be a useful addition.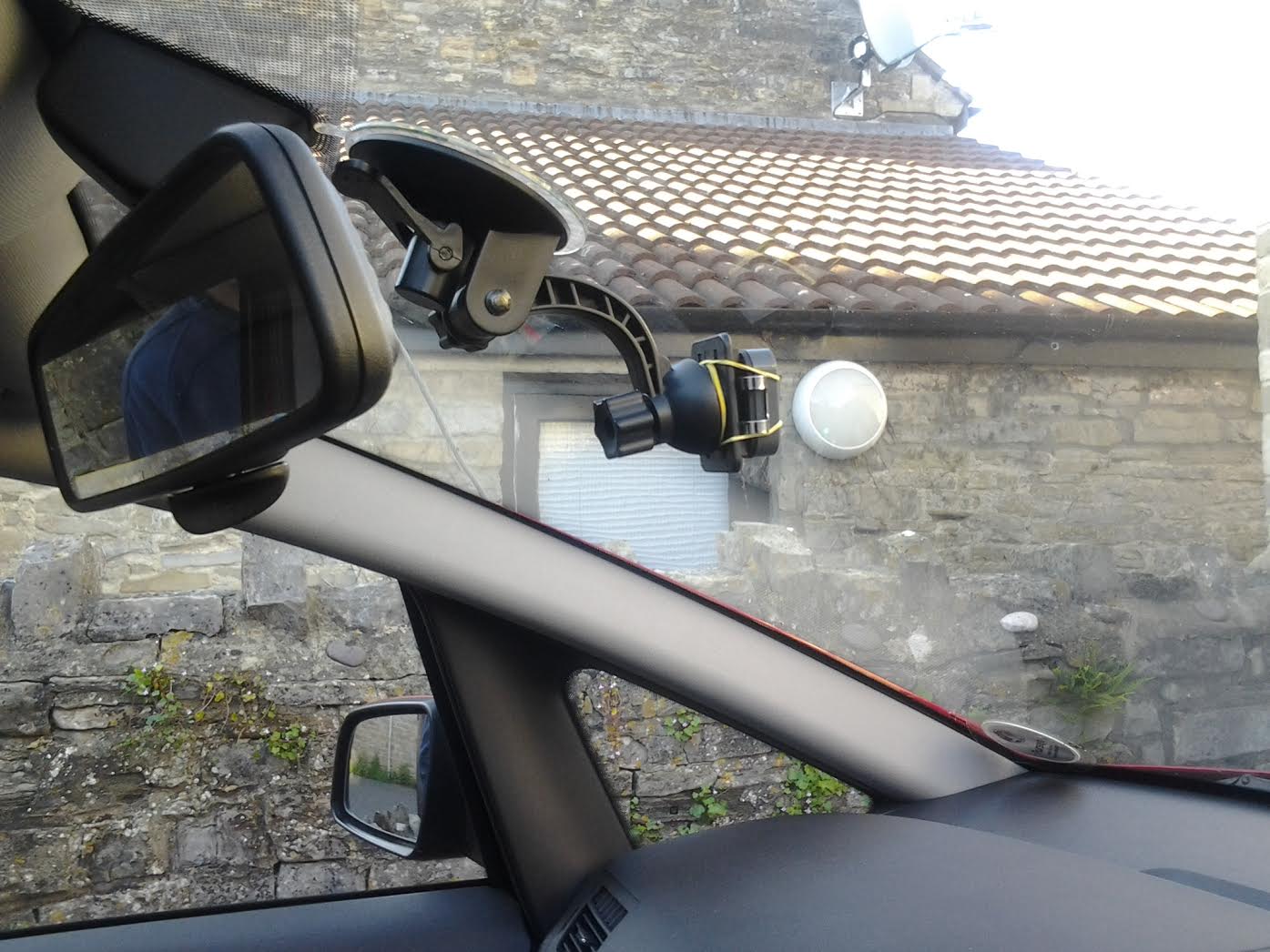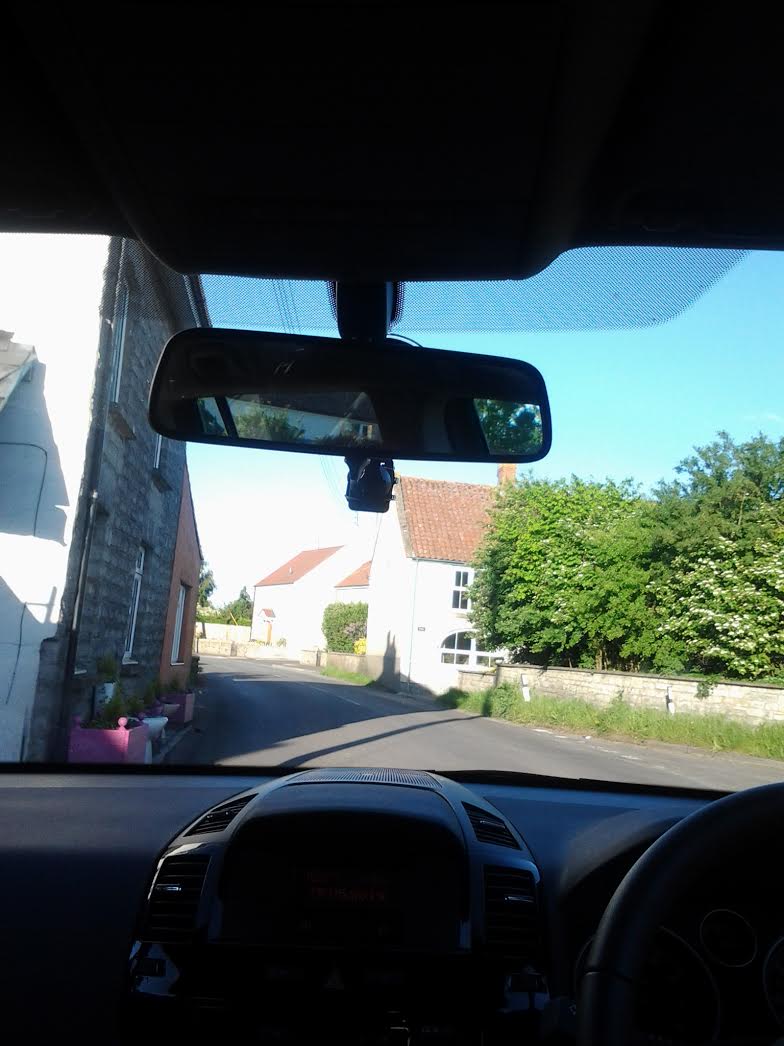 Anything else you'd like to add or other Clip photos you'd like to share?
I am so impressed by the results that I have had from my Narrative Clip that I have set up my own YouTube site to allow me to show them off.
My first day of photographs as a Time-lapse video described above.
You can also view my first complete day from sunrise to sunset.
Although this is a spectacular video of what the Narrative is capable of, the best photograph was of my son at his 17th birthday party. My son is disabled and can find it very hard to smile on cue, but this photo of him is just brilliant as it captures the fun he was having on his special day out without him having to pose for a photo.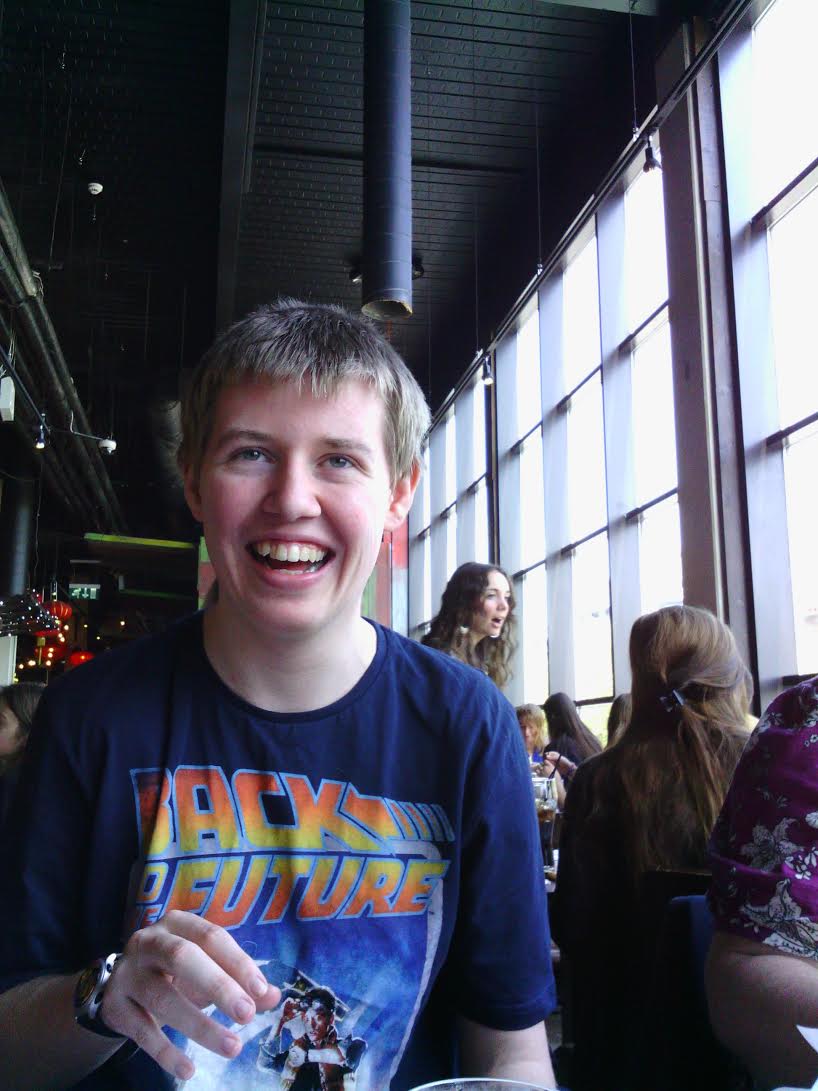 I can see a real market for families like ours that can find it difficult to take good photos of our children. Also it could help reinforce memories for people with memory problems or dementia.
Here are some more photos we've captured with the Clip: