What an insanely exciting month it has been for Narrative! This past month, we have launched a new price point ($229 with 3 months of Cloud Service), and have extended our sales channels to Photojojo and Amazon. We have also started offering faster shipping for our Narrative Clips. (Yay!)
All these milestones are incredibly exciting for us at Narrative Support. With all that's happening at the same time (and more to come), we foresee our customer base increasing exponentially in the coming period. At Narrative, we value our customers as our topmost priority, which is why we want to make sure that all of our customers get a voice and are able to reach out to us easily, regardless whether it is awesome feedback or a troubleshooting issue.
This is why we are introducing the community part of Narrative Support today. We want you to join us in building up an amazing community of Narrative users, where we can engage with one another and share ideas to improve our product. 
Contact Narrative Support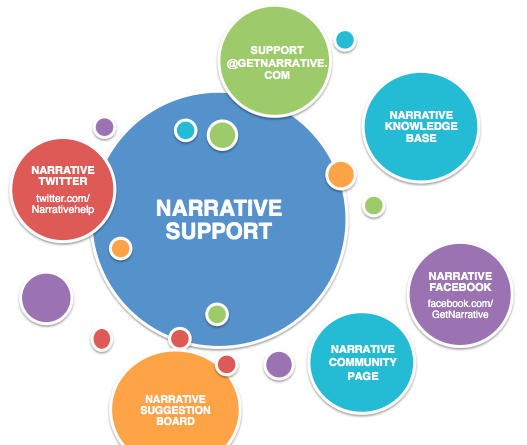 If you have contacted us before, you have probably gone through one of these options: either emailing us at support (support@getnarrative.com) or contacting us on our Facebook and Twitter Pages (@Narrativehelp). We've heard all of you who have gotten in touch and now we want to challenge you to go three steps further – by engaging with us on our Knowledge Base, Suggestion Board and also on our community page! Let's take a look at them…
Engaging with us on our Knowledge Base
Browse for Knowledge Base Articles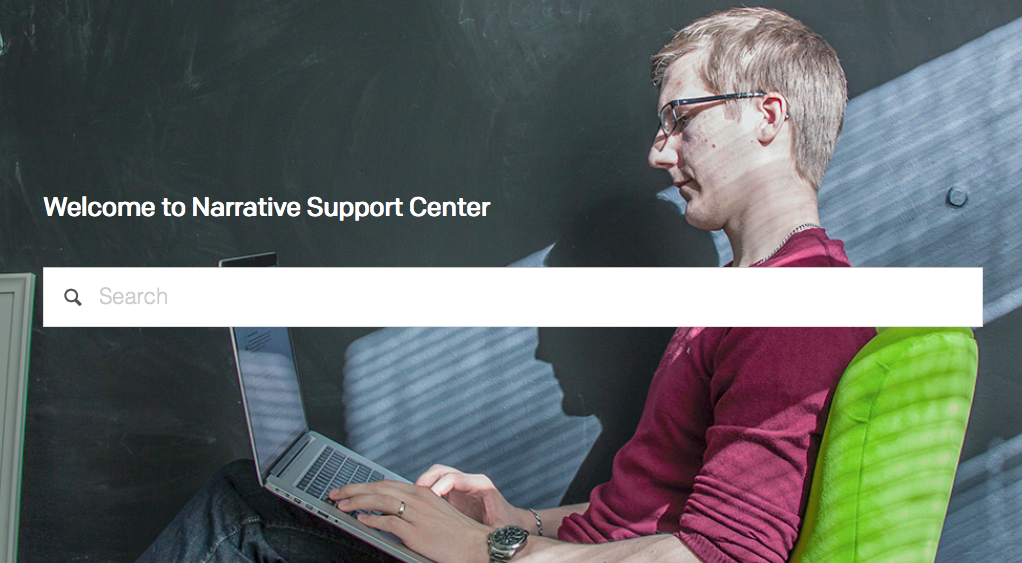 Are you not sure how to get started, etc? Check out our Knowledge Base for the answer! Right now, we have a fully functioning Knowledge Base, where you can easily search for the most common and popular topics trending at the moment.  We think the key benefit of using our knowledge base is convenience and speed – regardless of where you are and what timezone you are in, you can easily search for answers and find solutions to your queries. Not sure how to view moments on the new version of your app? Easy! Simply do a quick search on our Knowledge, and there you go, an article explaining just that. We know time is money. Which is why we want to save your time in waiting for answers from us and instead using that extra time to get out with your Narrative Clip to explore the world! To get to our Knowledge Base, click here.
Drop us a comment in our Knowledge Base Article

Can't find the answers you are looking for or do you need a better explanation? Just click on the "thumbs down" button and drop us a comment below the article. One of our friendly Narrative Ninjas will get back to you as fast as we can. This will help us to continuously improve our information to you and dropping us a comment here could also help another user facing the same issues as you. So comment away!
Follow us and stay updated!

To get continuous updates on the topic or article you are interested in, simply follow us by clicking on the button at the top right hand corner and you will be the first to know about any new information.
Engaging with us on our Narrative Suggestion Board  
Post Ideas on our Narrative Suggestion Board   

Next up is the Narrative Suggestion Board. This is a place where you can help us to build the best product and service possible. If you have a great idea, feel free to share it with us here. If someone else has already submitted your idea, it will show up in the results below. If so, you can simply vote for, and/or comment on it. If it hasn't been submitted, enter your idea and vote!

We will keep track of trending questions and topics that receive a large amount of vote, and update each issue with a status – the issues can be assigned any of the statuses shown above, with a clear explanation behind the decision.
Comment and vote on existing ideas on our suggestion board

Our suggestion board also allows you to browse for common ideas given by our users. You can easily search for the top ideas, the newest ones or according to the statuses and give your opinion on each matter. Depending on the nature of the comment posted, we will always try our best to get back to you. You will be notified when your comment has been replied.
Understanding what you think about our product and services will not only help us improve quality, but will also give us insights into what features and services you would like to see in our products. 
You can easily access the Suggestion Board on the top bar on our support page.
Check out our live feed of #narrativeclip pictures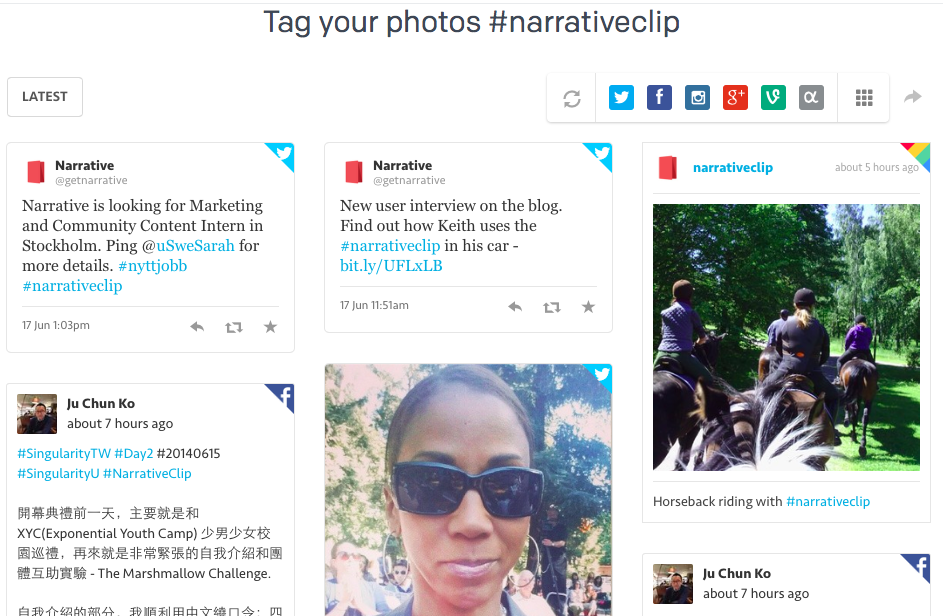 Get inspired! Check out our live feed of pictures straight from our users. To add your own to our community page, simply hashtag your pictures with a #narrativeclip regardless whether you are using Twitter/ Facebook/ Instagram/ Google + / Vine or App.net.
We look forward to seeing your pictures from our Narrative Clip! See you on the flip side!
That's all for today! We hope you find this support blog post useful. Is there are any other topics you would like us to explore? Let us know by dropping a comment below.