Lifelogging on the rise
Lifelogging is on a roll. And so is its counterpart, wearable technology. According to an analysis of over 8 million online conversations about wearable tech between 2013 to 2014, there has been a 190% increase in mentions of wearable tech compared to the year before. When users of wearable tech were asked how useful these gadgets have been, 82% of them believe that wearable tech has enhanced their lives. That's a good number for a category of products that has only recently taken off, if you'd ask me. Do you use any of the wearable tech devices mentioned below? Share your thoughts with us and comment below!

Infographic credited to the team at ShotTracker
The collective Internet of Things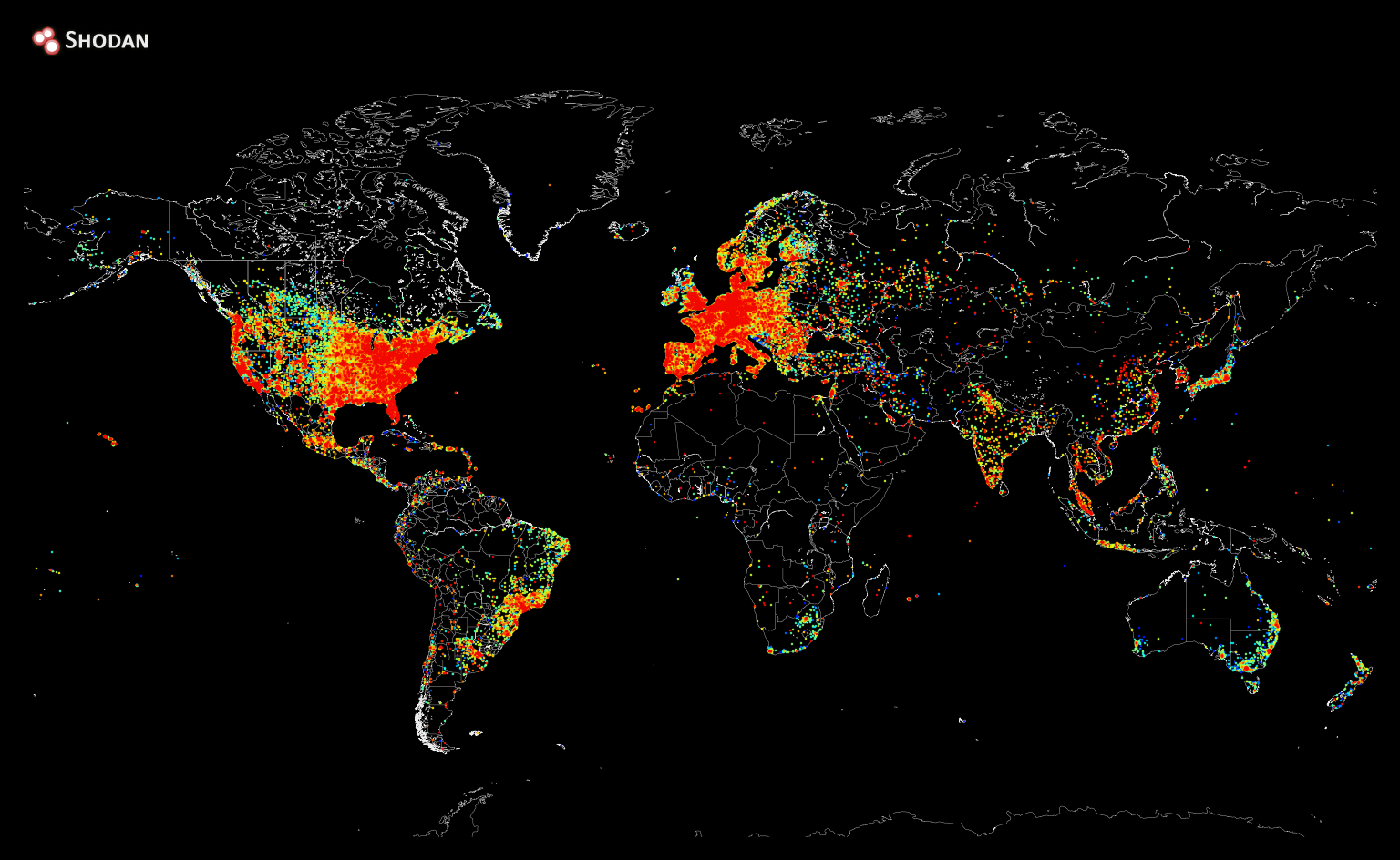 The map you see above belongs to a form known as Internet Cartography, which simply means that this is a map showing everyone using the Internet right now. Since its illegal beginnings, Internet Cartography has now legally evolved into something anyone could do. To attain this map, John Matherly, founder of Shodan and creator of the map you see above, used his server to ping everyone he could on the Internet. This means that approximately 1.4million packets of data are sent around per second. Subsequently, each city and country is identified through a database of IP addresses and then plotted on a world map like this. According to Matherly, mapping these data has still been met with difficulties as organisations and whole countries (China, for instance) put up firewalls to block ping requests. This though might alter with the increasing awareness and usage of lifelogging devices while we welcome in the era of the Internet of Things, wherein this map could become a lot more accurate in future as we carry these devices around with us and are, in a sense, perpetually connected. It'll be interesting to see how this map varies according to different events that happen around the world.
Read more: How to Make a Map of Everyone Using the Internet Right Now and Survey: IoT, Wearables Market Set for Explosive Growth
Image credited to Shodan
Thinking twice about Apple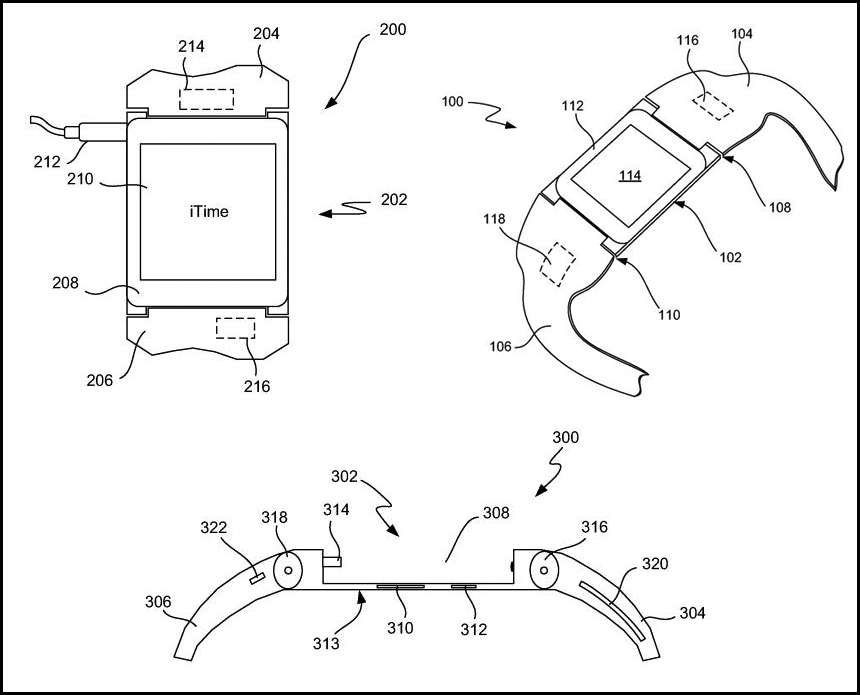 Now even though the Internet of Things and the lifelogging trend are taking off well, some people have still expressed their doubts if technology leader Apple can bring something worthwhile to this table. With the whole world keeping their eyes on Apple this 9 September to see what's in store for them with the official launch of the iPhone 6, many have also speculated that the Apple "iWatch" would be launched concurrently as well. Out of this latter group, some have made known their concerns of whether Apple can indeed gain a footing in this crowded smart watch scene. Still others have said that pricing and design could be a determining factor as to whether this will be a hit. Our guess though, is that Apple would use its long running strategy of building an entire ecosystem to appeal to its fans. This means that the key to winning the hearts of die-hard Apple fans already wearing a Pebble smart watch or the likes of it, will lie in how the Apple "iWatch" could run holistically in the upcoming iOS8 to create even more value for its users.
Read more: Winning In Wearable Tech: Why Investors Might Think Twice Before Betting On Apple
Image credited to Forbes
Lifelogging in style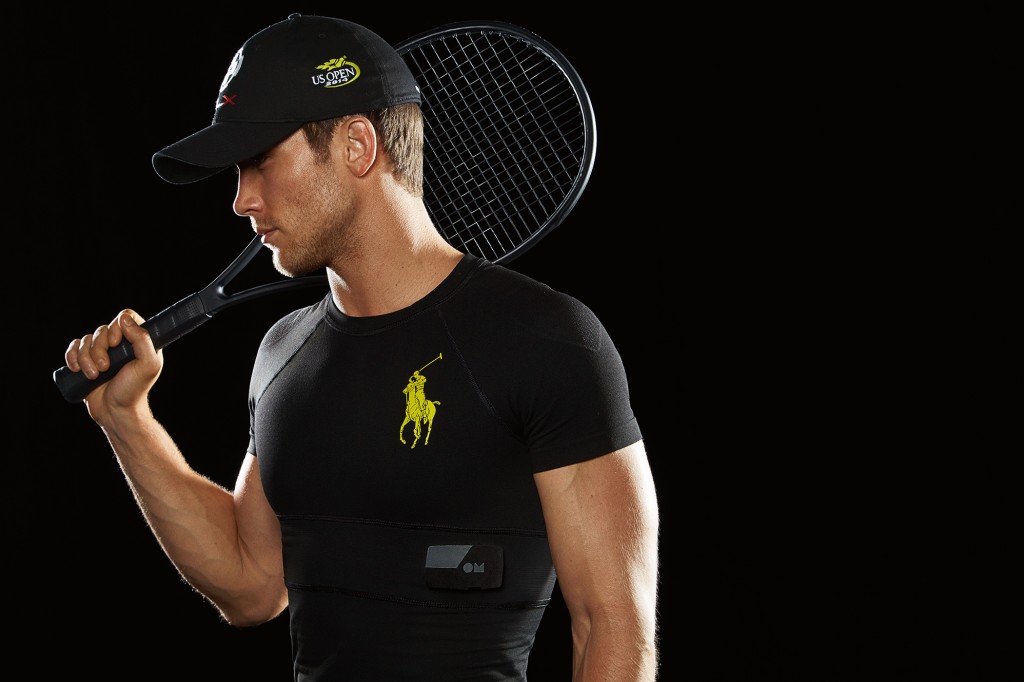 And it certainly isn't difficult to see why critics have listed design as one of the determining factors as to whether the Apple "iWatch" will be a make or break. With Ralph Lauren bringing together the two spheres of fashion and wearable tech quite successfully, consumers are now sure to demand even more after being exposed to the possibilities of high-fashion high-tech products that can add value to their wardrobes. Google has likewise partnered with Luxottica, which makes Oakley and Ray-Bans, while fitness tracker FitBit has also collaborated with luxury brand Tory Burch to launch a range of stylish fitness wristbands to accessorise your everyday dressing – both for work and play. What do you look for in your wearables?
Read more: Can fashion designers make tech wearables truly wearable?
Image credited to Ralph Lauren
Lifelogging in space
And when style meets space, the whole universe conspires to blow our minds away. The video above is giving us a glimpse of what lifelogging in space would look like. Not only will we see zero gravity in action, natural forces literally collide to present the most amazing views to us. While most of us have this thing on our bucket list to see the Aurora Borealis or the Northern Lights, this astronaut is taking this bucket list item to a whole new level. He saw the Aurora display from where he lives – the International Space Station. Literally an everyday view for him as he awakes. Well, with the Virgin group offering flights to space, perhaps we will be able to see more lifelogging greatness from that place most of us dreamt as little kids to live in. Let's stay tuned!
Read more: Astronaut Captures Aurora in Stunning Time-Lapse and Airglow 'Ripples' Over Tibet Give Aurora Photography a Run for Its Money and Travelling Russian Photographer Captures Breathtaking Morning Views From His Tent
If you enjoyed this post, you can also subscribe to our monthly newsletter!