The Greeks had the answer all this while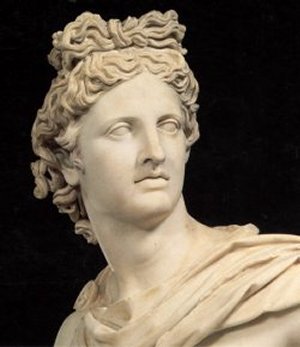 People embark on a journey of lifelogging for various purposes. Some of these include preserving memories, improving behaviors around one's social circles, or improving one's health and well-being. And if we believe that the final group, which is especially prominent within the Quantified Self movement, has somehow conjured a whole load of theories regarding self-tracking, then perhaps we have failed to pay attention to the words of wisdom left behind by the Greek gods. According to Gregg Turnbull at the Center for Sustainable Health, inscriptions in the temple at Delphi has long bore the pieces of advice that read: "know thyself", "moderation in everything" and "make a pledge and mischief is nigh". In particular, we at Memoto believe that lifelogging not only helps us to "know thyself", but also the environment and the people around us. Perhaps it's time to pay a little more attention to that extra packet of french fries your hands are reaching out for, or that extra hour spent sleeping instead of the Sunday brunch that you could be having with the family.
Read more: Ancient Greeks and the Quantified Self and Lifelogging: The Health-Related Side Effects Of Keeping A Lifelog and How can we design an internet of things for everyone (not just alpha geeks)?
Remember with Rove
And if that trip to Delphi took a much longer time because you decided to explore Europe instead of heading straight to Greece for some words of wisdom, the new Rove app can help you to effortlessly remember exactly where you have been. Rove runs in the background and taps on your phone's GPS data to basically help you log where you have been. From these logs, you could edit the locations or add photos to help you remember these places with a personal touch. Careful thought has also been put into distinguishing the places you pass by while commuting, and the destinations you actually set foot in. Download the Rove app today!
Read more: The Rove App Is An Easy Way To Remember Everywhere You've Been
Communicate without batteries
While the makers of the Rove app have put in extra effort to minimize battery usage, many other lifelogging devices or apps are often found to consume exceedingly high amounts of battery – a major deterrence for their usage. Specifically, one group of researchers at the University of Washington believe that this is a major problem to be solved if we truly want the Internet of Things to take off. Their solution? The Ambient Backscatter, which uses existing radio waves to deliver data and communicate between devices. Know of any other solutions to the battery issues that lifelogging devices pose? Let us know in the comments below!
Read more: Researchers invent wireless Morse code for the internet of things
Better communication at music festivals
Anyone who has been to a music festival or simply anywhere that has a massive amount of people all trying to use their mobile phones at the same time can probably testify to this – it is virtually impossible to use it as a communication tool. Friends get lost in the mass of people, and we are literally crippled by the non-usage of our social lifelogging tools such as Facebook, Twitter or Instagram. Two companies, however, have been working hard to solve these problems. Launching first at a music festival in San Francisco, ClearHart Digital and Esurance distributed wristbands that these festival-goers can use at NFC-enabled tablets. For now, this allows users to send a photo or message over Facebook or save the name one's favorite drink through the vendors' wristband. We see plenty of potential in these NFC wristbands, even in the area of lifelogging. Perhaps an NFC-enabled Memoto Lifelogging Camera that allows you to tap your tablet to automatically upload your photos? Who knows what the future might bring us? For now, let's take these dreams aside and enjoy the weekend ahead of us! Have a great weekend!
Read more: Can Wearable Tech Improve the Music Festival Experience?
If you enjoyed this post, please follow us on twitter and facebook! PS – Have you pre-ordered your Memoto Lifelogging Camera yet?