James Bond's Breathalyzer?
Last year we mentioned Lapka's environmental sensors in This week in lifelogging. The company is back with a new product, a breathalyzer. "A handsome ceramic cylinder that monitors your blood alcohol content and sends it to your smartphone using sound waves whenever you blow into it." The device is activated by your breath and uses a police-grade electrochemical fuel cell sensor. The app will keep track of your blood alcohol content (BAC) and even increase the size of text as your BAC increases. The Lapka Breath Alcohol Monitor is available for pre-order on the company's website.
Read more: Drunk and chic: meet Lapka BAM, the iPhone of breathalyzers
Lifelogging and job creation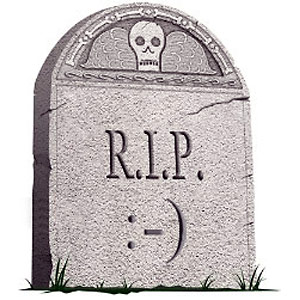 Number one on the list is a digital death manager. Lifelogging is going to create a wealth of personal content that will need to be managed in some form after you pass away. In case you missed our guest post that deals with this subject, Our future digital selves, you should check it out for a more in depth look. Anyone interested in applying?
Read more: 8 New Jobs People Will Have In 2025
The next second skin
Imperceptible electronics, as the researchers at the University of Tokyo call it, have immense potential to revolutionize the way that wearable technology and lifelogging devices are currently employed. Although the e-skin that you see in the video above currently does not perform as quickly as the silicon chips that we use today, it functions well as a touch sensor. Perhaps one day, the wearable devices of today such as the Nike Fuel Band, FitBit, or even the Memoto Lifelogging Camera will be reduced to a plastic strip we stick on our forearm? We are definitely excited to keep our eyes on these films!
Read more: New E-skin brings wearable tech to the next level
Lifelogging with understanding
We're seeing more lifelogging products pop up all the time. The latest is Storica, a lifelogging software created by researchers in the UK. As an integrator of all your lifelogging data, Storica aims to provide context for the data that you have collected, pointing out to you the most significant things that have happened. Interested to create context out of the self-tracking data you've collected? Support Storica on their Kickstarter campaign here!
Read more: Crowdfunding move for lifelogging technology
Quantified self and its risks
Self-tracking has been purposed for better awareness and the subsequent taking of actions to improve one's well-being. However, it seems like the feedback loop aspect of self-tracking has taken a toll on some people. Smith, a cyclist in New York City, realized that his self-tracking app was bringing out the competitive side in him. Although he did not injure himself, the possibility of taking more dangerous routes to attain personal goals could cross his mind. For those of you who use various self-tracking products, do you feel like you are taking more health risks to meet your goals? Share your stories with us!
Read more: Do health-tracking apps spur risk taking?
If you enjoyed this post, please follow us on twitter and facebook! PS – Have you pre-ordered your Memoto Lifelogging Camera yet?