Now your Narrative App can connect to hundreds of other apps and devices

Through the newly created IFTTT recipes can trigger different activities when you have a new Narrative moment available in the App, favorite a photo or share a Narrative moment. With IFTTT recipes you can create triggers like, if I favorite a Narrative photo then post it my tumblr feed.
Read more on IFTTT here or head over to IFTTT and give it a try.
Improved Geo-location on Clip 2 photos and videos
Narrative Clip 2 with assisted GPS! Narrative has partnered with Skyhook to put more geo-location tags on your Clip 2 photos and videos.
Just like your smartphone uses more than just GPS to establish out your location, your Clip 2 now benefits from this same technology to give you more location context and better accuracy.
The New Apple TV Narrative App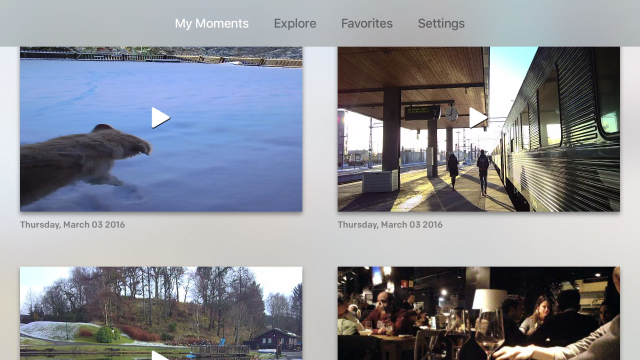 The Narrative App for the new Apple TV is now available in the app store. Easily view your beautiful Clip 2 moments with friends and family.