A beautiful new way to enjoy your Narrative Moments
Gather your friends and family around and watch your fun Narrative Moments together. The Narrative app for Apple TV (4) offers a  super simple way to share the experiences you've captured. Whether  your Narrative Moment is a breathtaking ski trip down a mountain or a peaceful spring walk, watching 1080p video on 1080p TV is awesome!
Through the Narrative Apple TV app you can:
watch your moments and videos
watch moments and videos from Explore
look through your Favorited photos and videos
curate your best photos and videos by adding them to Favorites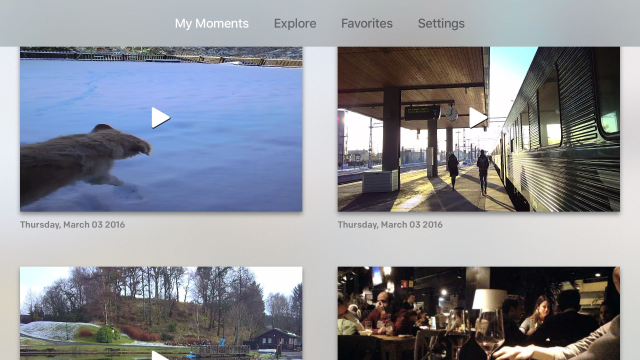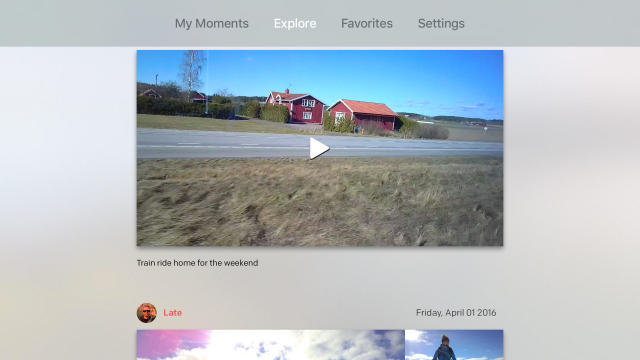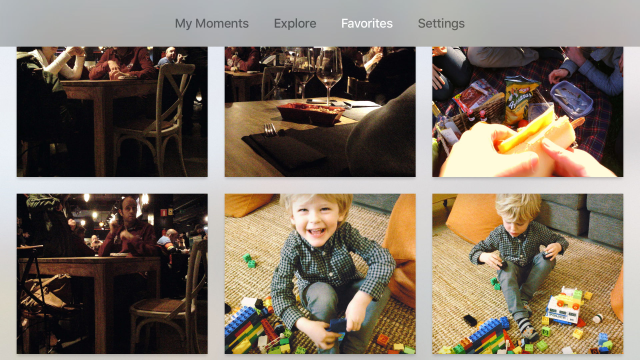 You can download the Narrative App through the App Store on Apple TV.
How to download the Narrative App on the Apple TV
Make sure you are signed in to the App Store
Launch the App Store app from your Home screen
Make sure you're on the Search tab
Enter Narrative into the search field to bring the app up
Click on the Narrative app icon
Click on the Get button