Now the Narrative App can connect to hundreds of other apps and devices
We're excited to introduce Narrative's IFTTT channel! For those of you not familiar with IFTTT, it's a platform that allows you to create a connection between different web services and devices.
Through the triggers on our IFTTT channel, you can make different activities happen when you favorite a photo in the Narrative app, share a Moment or upload a new Narrative Moment. We've created a few ready-to-use recipes to show you what it can do.
Check out these examples of Narrative IFTTT recipes you can use right now:
If I favorite a Narrative photo then post it my Tumblr feed.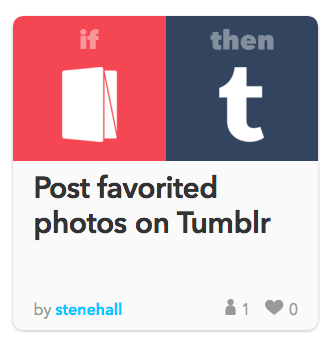 If I share a link to a Narrative Moment then add that link to a dropbox file.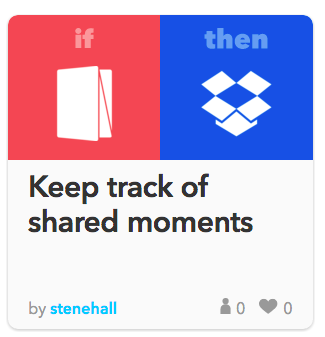 If I upload a new Moment then add a link of that Moment to my personal calendar on the day I captured it.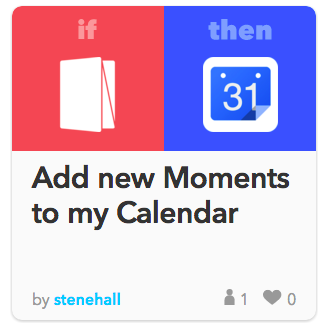 Head over to IFTTT and give it a try!