We are Opening up Our API!
With the Narrative Open Platform we will soon start seeing a lot of added value around the Narrative experience in the forms of much sought-after functions and creative integrations! Many new functions will become available when developers are able to customize the way wearable cameras are being used. This is huge and is also one of the most requested features by our early adopter community. We are so excited to see what types of awesome features will come out of this launch of Narrative Open Platform!
What Can You Do?
With the Open Platform, anyone who wants to use the Narrative Clip specifically as a pet cam, or a lifelogger cam or a mounted dash cam, and more can build their custom-made applications for that.
If you are a developer you can check out all the tools, get information and inspiration on the Open Platform site. Get started using the Narrative Open Platform by 2 simple steps: Log in to Open Platform with your regular Narrative Account, then accept the terms and start building!
If you are not a developer you can still contribute! You have a great chance of influencing what new Narrative integrations and features will be built. You can submit your ideas here for someone in our developer community to pick it up and make it happen.
Take a Sneak Peak
Here are some early examples of what is already being built by our Open Platform beta testers: 
Marcus built a Narrative Apple TV app for viewing your moments on your Apple TV 2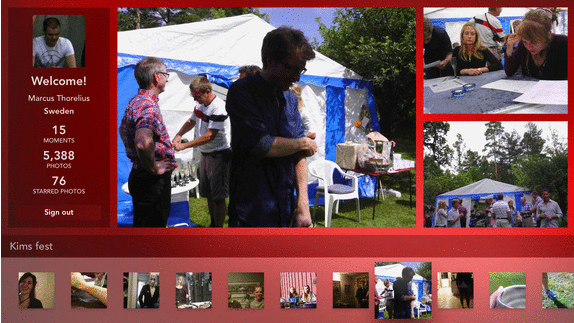 If you have some coding experience you can install the app on own Apple TV 2 here.
In just a few hours, Johan built a widget that makes it possible to play Narrative Moments within a web page when you hover your cursor over them, like right here on our blog
Widget in between lines – take off before publish —————–
—————–
Note: this widget is in a very early stage, therefore it can only be played from your desktop computer, if you are reading this on a smartphone or tablet you will not see it. Nevertheless, we think it rocks!
Also…
To really kick-start Open Platform, we will host a Hackathon in Stockholm in February. If you are a developer and want to save yourself a spot at the Open Platform hackathon you can submit your interest through this form. 
What a great start to an exciting Narrative year ahead!