One of the most talked-about lifelogging devices right now is the smart watch. Even before Apple created huge media attention during its 9/9 Cupertino event this year promoting its smart watch that isn't due to launch until 2015, countless other companies have already begun creating the perfect smart watch and various other tech devices that could be worn on your wrist. As we might have guessed from the hype of the Apple Watch, surveys have shown how people are more inclined to purchase goods from the popular brands, even if they haven't really done anything like this before (see how this survey shows that users would buy wearable tech from McDonald's even though it's completely untrue). Therefore in this week's lifelogging series, we will introduce 3 pre-release smart watches that popular tech giants and start-ups are creating. Will they replace your flashy Rolex watches and are they a fad or a trend?
Read more: Five Ways to Get Consumers to Love Wearable Devices and Wearable Technology Future is Ripe for Growth – Most Notably among Millennials, Says PwC US
1. Microsoft
Image credited to Business Insider
According to Forbes, Microsoft is preparing to launch a wearable device within the next few weeks. Although details of this new smart watch have not been formally released by Microsoft, Forbes' trusted sources have mentioned that this gadget is likely to track wearers' heart rate and also be able to work across different mobile platforms. Each charge could get the smart watch going for approximately two days, which is superior to the Samsung Galaxy Gear smart watch. However, speculations have it that although Microsoft has had a great track record for software products, their success for hardware products have reached both extreme ends of the spectrum before. Do you think this Microsoft smart watch will be a hit? Keep a lookout for that in just a few weeks!
Read more: Microsoft Plans To Launch A Wearable Device Within Weeks
2. Fitbit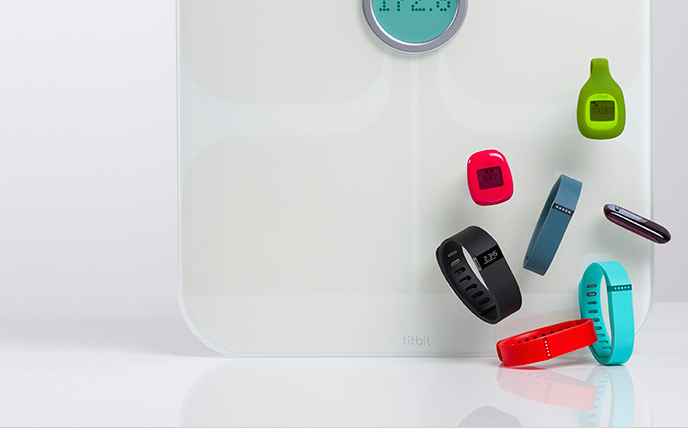 Image credited to Fitbit
Fitbit, a company more known for its fitness trackers than smart watches, seems to have extended its arm to welcome in its not-so-distant product category cousin – the 'superwatch'. According to The Verge, this superwatch will be known as Fitbit Surge, and will include a built-in GPS tracking system, real-time workout data, as well as the best features of the current Fitbit activity trackers. In addition, users will also be able to view call and text notifications, control music and wirelessly sync activity statistics to their computers or mobile phones. Finally, to satisfy that competitive spirit in each of us, this superwatch will also allow users to share and compete in new Fitbit challenges with their social circles. Would you don one of them?
Read more: This is the Fitbit Surge, a $250 'superwatch' with built-in GPS
3. Intel
Image credited to Forbes
Unlike the Microsoft and Fitbit smart watches above, Intel's smart watch has a more definitive release date. This smart watch was the result of an acquisition that Intel made earlier this year. According to Forbes, "Intel has been chasing the wearables market recently largely in order to make up for losing out on the massive smartphone and tablet market growth." And even though Intel's chips are not in this smart watch because Basis was already in the process of creating Peak before the acquisition, this smart watch could still triumph over its competitors in terms of its long battery life of 4-5 days and its ability to automatically detect sleep cycles, including REM & deep sleep. Made of forged aircraft-grade aluminium that resists scratches, nicks and corrosion, the new Intel Basis Peak smart watch is boasting to be the ultimate fitness and sleep tracker. And good news to those who are dying to get their hands on this versatile and durable piece of wearable tech! The Basis Peak smart watch is due to launch in November and you can subscribe to updates here so you don't miss its actual release.
Read more: Intel preannounces next-gen Basis Peak smartwatch and Intel's Basis Announces Its New Wearable To Track Your Health All The Time
What will it take?
Image credited to Smart Watch News
With the myriad of smart watches that are due to be available in the market soon, companies like Kahuna, which plans to avoid "Wrist Fatigue" with new algorithm for smart watch app notifications, might prove to be more important than ever. Are you welcoming the age of smart watches or do you think that wearable gadgets implanted IN your hand are the way to go?
Read more: Wearable tech and the top 5 smart watches at IFA 2014 and Will teens want to wear an Apple Watch?