What's new?
Enjoying you Moments is easier than ever. The new Narrative App makes those great times you've captured with your loved ones seamlessly available to view, share and favorite. Check out the new Moment View in the Narrative smartphone apps and see for yourself.
Layout
Sharing, tagging, favoriting and other options, like setting a cover photo, are now found at the bottom of your screen in Moment View.
Filtering
Every photo captured now appears in the Moment instead of first displaying the photos our service picked out as exceptional.
You can easily view only the photos highlighted by the Narrative Service as among the best as well as any photos you have favorited. Simply click the thumbnail scroll at the top of your screen.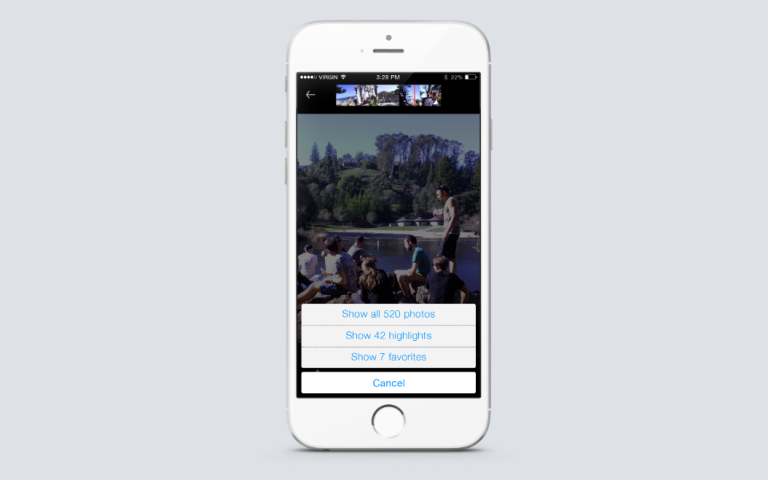 Don't have the app?
Download the latest versions on start.getnarrative.com