Name:
Justin Gist Preuninger
Location:
Chevy Chase, Maryland, USA
How long have you been using your Narrative Clip?
May, 2014 (8 months)
How often do you use your Clip and in what settings?
I usually use it when we are going out, traveling, when we have visitors, and any moments that might be memorable (wedding, baby's first time at church, etc.) I use it about once every week or two in normal life and then daily during travel.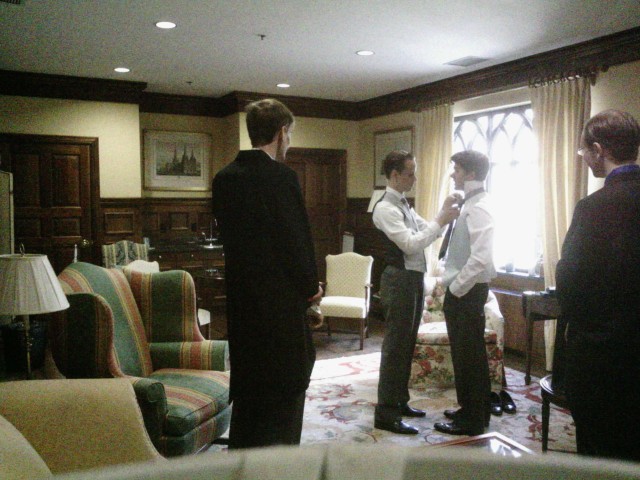 Getting ready for the wedding, helping my best man with his tie.
Please explain your decision behind getting a Narrative Clip?
I read about the Narrative Clip back when it was still called Memoto on some tech blogs and I thought it would be brilliant for my European travels. Oftentimes there are moments when you are walking about and you don't want to look like a stereotypical tourist or you remember later a moment you might have forgotten to capture.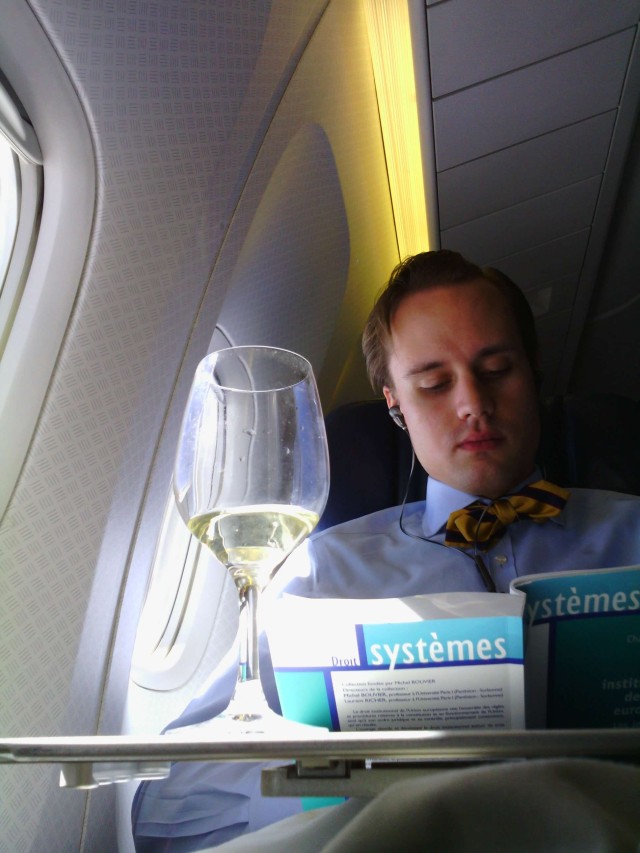 Reading my European Law textbook on the way to exams in Paris
Describe what is it about the Narrative Clip that you like best?
I like not having to pose for pictures, feeling free from having to remember to take pictures while I'm enjoying myself.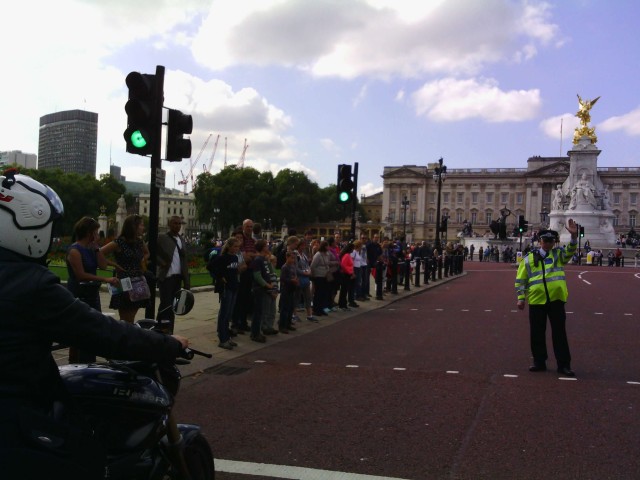 Picture while biking past Buckingham Palace.

Enjoying my black-tie birthday party, while on the phone with a guest.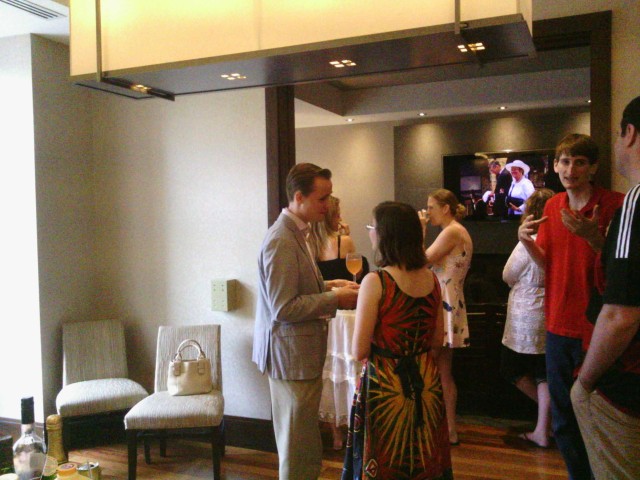 Post-Wedding Brunch, Narrative Clip is set on a picture frame looking into the room.
How do you wear/use the camera?
I usually clip it to my shirt, but sometimes to my coat in the winter. The other thing we like to do is put it on a surface and point it at a room during a party, we've been able to get pictures of events this way without ever having to remember to take any pictures. Sometimes I move the camera around the room during the event to get different angles; it's more predictable than wearing it.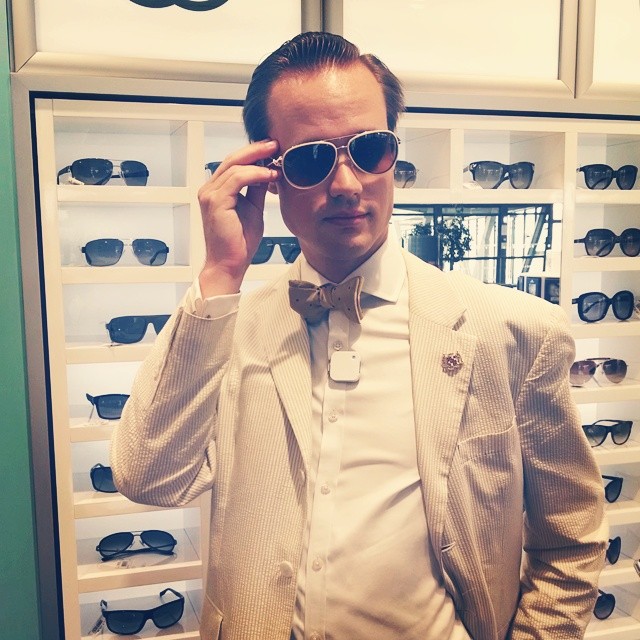 Posing in an airport shop in Martinique with the Narrative Clip.
What's the most surprising and/or interesting photo you've gotten so far?
There are plenty of fun ones, natural expressions, expressions of surprise, etc.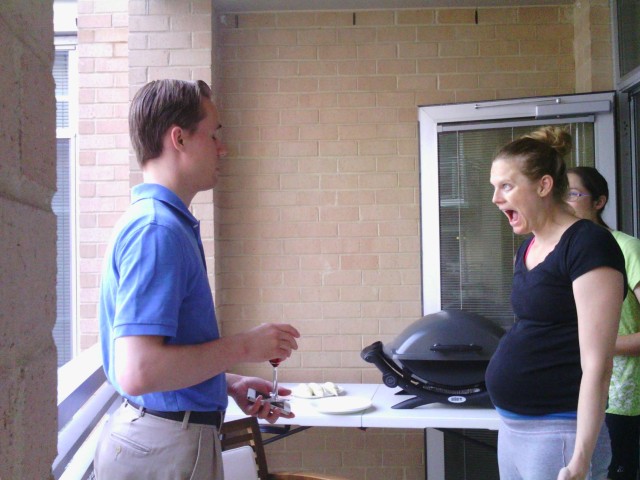 Surprise! (I must have said something absolutely ridiculous!)
Do you have any stories around how people react to the Clip?
Some people are frightened of it, others start immediately posing for it or asking where they can buy one. I have a growing set of people posting with their middle fingers (satirically).
What is best moment you've captured with the Narrative Clip and why?
My favorite moment is when we were on our honeymoon and I put the clip on my shoe and pointed it at the ocean. We were able to catch a really beautiful shot with excellent composition.
Sitting in the water off of Ilet Thierry in Martinique
What's a specific use case for your Narrative Clip that you're looking forward to trying out?
We plan to put it on our child once he is mobile to see what his perspective is.
What's a feature(s) you'd really like to see added to the Narrative service in the future?
Many of the issues I had have been recently fixed, including feature requests I put in such as being able to search for pictures (which is also one of the reasons this has taken so long to write, I wanted to locate the best pictures and there really are quite a few!). One remaining item is with the Narrative Clip 1, it would be nice to be able to download the pictures to an iPad when I'm on a trip so that I don't need to bring a laptop with me. (Example: using the iPad USB Camera kit to connect the clip).
Also, if you use pictures for Instagram, it works best to save the picture to the camera roll and then import to Instagram. Somehow when you go directly, it crops the pictures arbitrarily and/or reduces the quality. Might be worth finding out why this is.
Anything else you'd like to add or other Clip photos you'd like to share?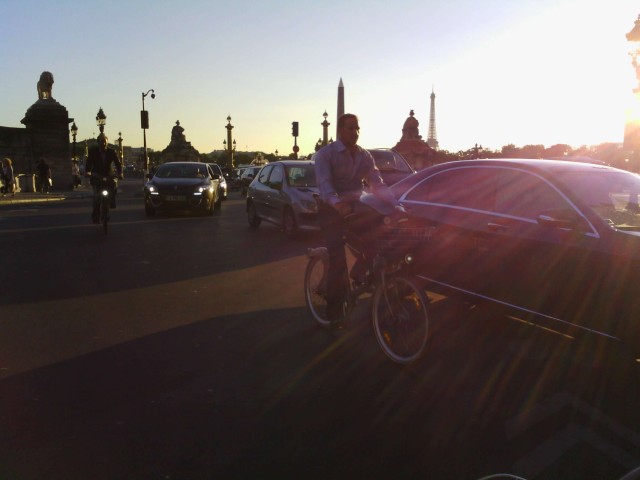 Traffic in Paris, France seen from my vantage point on a Velib' bike