Wearable tech start-ups are everywhere, but here are five of them that are really turning up the heat.
1. Pebble
Image credited to Pebble on Kickstarter
Pebble's back to its roots! This time proudly presenting to you the Pebble Time on Kickstarter, otherwise known as the awesome smartwatch with no compromises. With 28 more days to go, Pebble Time has already raked in more than $10 million. Since its first Kickstarter campaign that was a huge success, the Pebble team has worked hard to deliver the new Pebble Time, which now has a microphone so you can send quick voice replies or take notes on the go. Pebble Time is so aptly named because the watch's interface is organised into a timeline – past, present and future. Thus, using the three simple buttons on its side, you could scroll back in time to see what you missed, or take a look at what's coming up next in your list of appointments. Nailing it once again, Pebble!
2. This Place
Video credited to This Place
This Place is taking the idea of "going hands-free with wearable tech" up to its next level. Today, many wearable tech devices still require some sort of literal human touch. For instance, most devices transmit your personal data via bluetooth, which you can then access by consciously opening up a mobile app on your smart phone and scrolling through the app pages. However, what This Place is trying to create is this – systems controlled by the mind. This Place basically combined Google Glass with the Neurosky Mind Wave to create a MindRDR Google Glass app, enabling you to take and share photos with changes in brain activity. It'll be interesting to see where This Place is headed with this project!
3. Magic Leap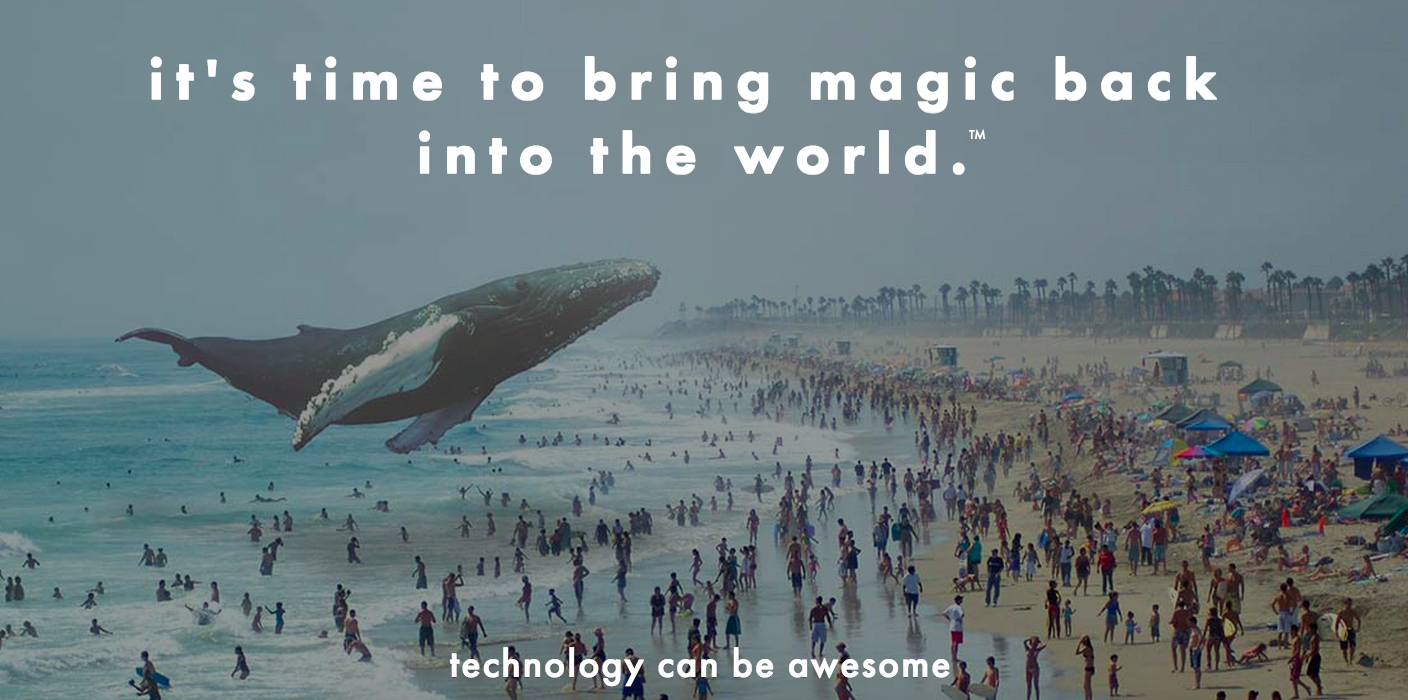 Image credited to Magic Leap
Having secured $542 million in investments from Google and others last year, Magic Leap has finally released more information to blow our minds. Magic Leap was originally founded with the dream of eventually replacing computer and smartphone screens with virtual-reality interfaces, using technology that does not cause nausea as other VR headsets do. In recent news, Magic Leap finally shows off its glasses for the first time. According to Daily Mail, the 3D system operates by shining images on the retina, creating an augmented reality which combines fictional characters with the real world. Its headset connects to a network, which then connects to a 'passable world model' that is created using a database of objects and 'object recognisers', coupled with various sensors that track users' position to ensure that images are overlaid on the real world accurately. Stay tuned to Magic Leap!
Read more: Magic Leap REVEALED: $542m startup shows off its augmented reality glasses for the first time (although it currently needs a trolley full of parts to work)
4. Daqri

Image credited to Daqri
Daqri smart helmet wants to revolutionise the way wearables are used in the industrial and enterprise space. They believe that the most challenging problems in the industrial workplace cannot be solved by wearables that are designed for consumers. Thus, they decided that a specific smart helmet designed for workers in industries like construction or manufacturing is necessary. For instance, users of this helmet could log real-life data present on machine gauges into databases using computer vision technology. With an incessant need to optimise the performance of the smart helmet, Daqri acquired the Melon headband, which gauges and improves one's focus. With this acquisition, the Daqri smart helmet will be able to provide a new value proposition – to allow companies to monitor their workers' health, thus improving the overall workplace safety.
Read more: Augmented reality start-up Daqri acquires smart headband maker Melon
5. Buhel
Image credited to Entrepreneur
This final wearable tech device we are featuring today is really kicking it up a notch. The Buhel SG05 Soundglasses that you see above uses bone conducting technology that bypasses the ear canal and transmits sound vibrations to the temple. Completely wireless and removing all dangers associated with plugging into your earphones. Right now, Buhel is pushing towards their next stretch goal on Kickstarter that allows you to communicate with a partner in close proximity via an intercom system. We're really excited for this Kickstarter campaign so if you're just like us, head over to support them now!
Read more: Sounds Crazy, But These Bluetooth Sunglasses Let You Take Calls Through Your Skull
If you enjoyed this post, you can also subscribe to our monthly newsletter!