Location:
New York, NY
Twitter handle:
@deweykang
How did you hear about Narrative and how long have you been using your Clip?
On Kickstarter! Sadly I didn't get a chance to back it through the campaign, but ordered shortly after the pre-orders went up.
Had mine since April 2014, so 9 months soon.
How often do you use your Clip and in what settings?
Not every day, but certainly as much as possible. I usually wear my Clip whenever I'm headed somewhere interesting – tech conventions, exploring around the City, meeting with friends, etc.
Please explain your decision behind getting a Narrative Clip?
Lifelogging – recollecting memories from months prior on a visual timeline is very cool. Another Kickstarter campaign (1 Second Everyday) introduced me to lifelogging – capturing a second of my life each day – then I learned about the Clip.
Describe what draws you to this kind of technology.
I'm an early adopter, a gadget guy, and new technology fascinates me. I love how Clip allows me to capture moments of my life that I wouldn't have captured otherwise – this, I believe, is where Clip really shines. For moments that I want to capture, I simply take out my phone for a 'real' picture. Clip fills everything in between.
How do you wear/use the camera?
Thanks to Narrative blog, I wear my Clip with a lanyard. I also have a mini-carabiner attached for whenever I can't wear without a lanyard (i.e. jackets).
What's the most surprising and/or interesting photo you've gotten so far?
I think most of the pictures I capture with the Clip is interesting – for me, that is. Here are a few pictures (in a collage) that I took with the Clip during my trip to Chicago this past summer and more recently, at a major event at my old school.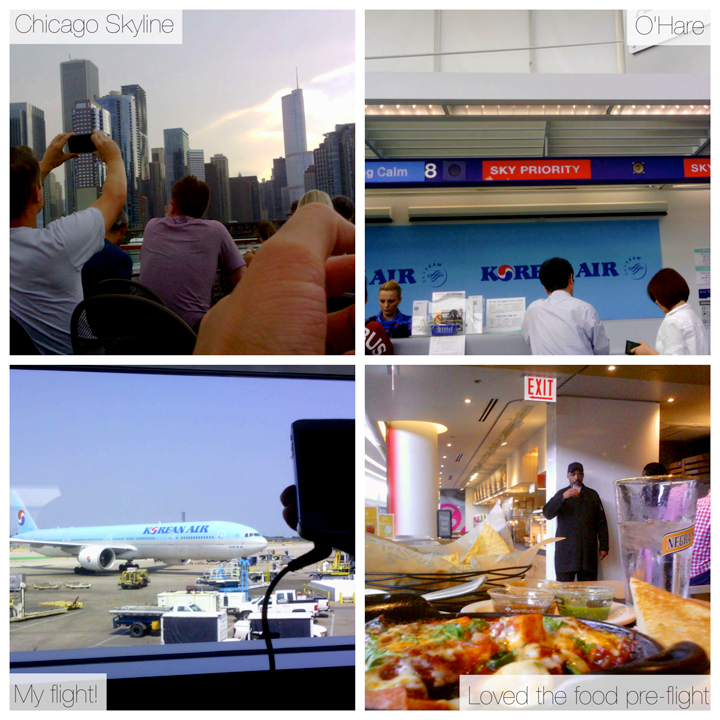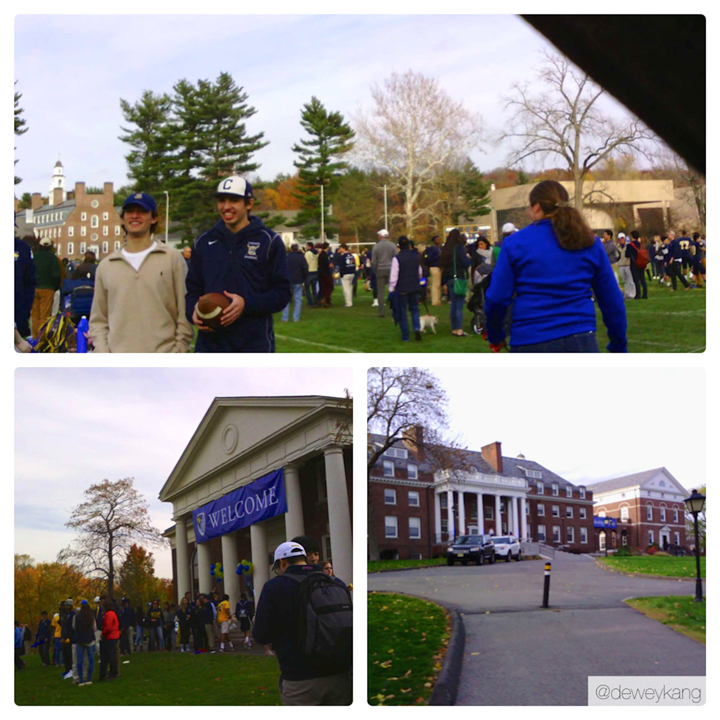 Do you have any stories around how people react to the Clip?
Most of the time, the Clip goes unnoticed. People glance at it from time to time, but it's reasonably subtle and not within the immediate field of view, so it blends in quite well. For those that ask, they're fascinated by the idea of lifelogging and the Clip. Most of the time though, the Clip gets by unnoticed.
What's a specific use case for your Narrative Clip that you're using the Clip for or looking forward to trying out?
The Clip does very well in capturing the in-between-real-pictures moments for me. One thing that I'd be interested in checking out would be, flipping through my moments collected over several years. A video collage spanning several years using moments from the Clip could be a great project to look forward to.
What's a feature(s) you'd really like to see added to the Narrative service in the future?
Better GPS integration (coordinated with timestamp and GPS info from the phone), being able to see this information on a map; Commenting on photos and moments (to keep a more specific record of events); Short burst options (or short video option) – to name a few.
I think the Narrative team's done a solid job so far putting together a solid hardware and software service. Must remember that this is the first iteration of the Clip and I'm sure there will be many more exciting days ahead of us.