Craig Evans @thecraigevans
Location:
Florida, USA
How did you hear about Narrative and how long have you been using your Clip?
January of this year my wife and I met some friends at an Orlando Magic basketball game. One of my friends was wearing the Narrative Clip. When I asked him about it, it was his first time wearing it out in public. He had actually received one of the first ones as he was in on the Kickstarter action. I was intrigued the more he told me about it and then he sent me a few pics the following morning from that night and I was sold.
How often do you use your Clip and in what settings?
I use it 1-2x a week. I only upload my pics to my hard drive. I do not upload them to the app. Perhaps I am too paranoid, but I worry about all my imagery being on some server in the proverbial cloud.
Please explain your decision behind getting a Narrative Clip?
I loved the idea of capturing candid moments. Moments specifically where you never thought of taking a picture but wish you had. Additionally, I love new tech and am always intrigued by new uses for technology. With the Narrative Clip, I was drawn to its size and its portability. It's so easy to use and I often forget that I'm wearing it.
How do you wear/use the camera?
I seem to use it a lot when I'm playing sports or one of my kids is playing sports. I also like to give the Narrative Clip to others to wear. For example, I recently asked the umpire at my son's baseball game to wear it. He thought it all sounded very cool and was very willing to wear it. He even asked me to show him some of the pictures, which I did when I saw him at a later game. It really gave a unique perspective, as you can see in the image I have included.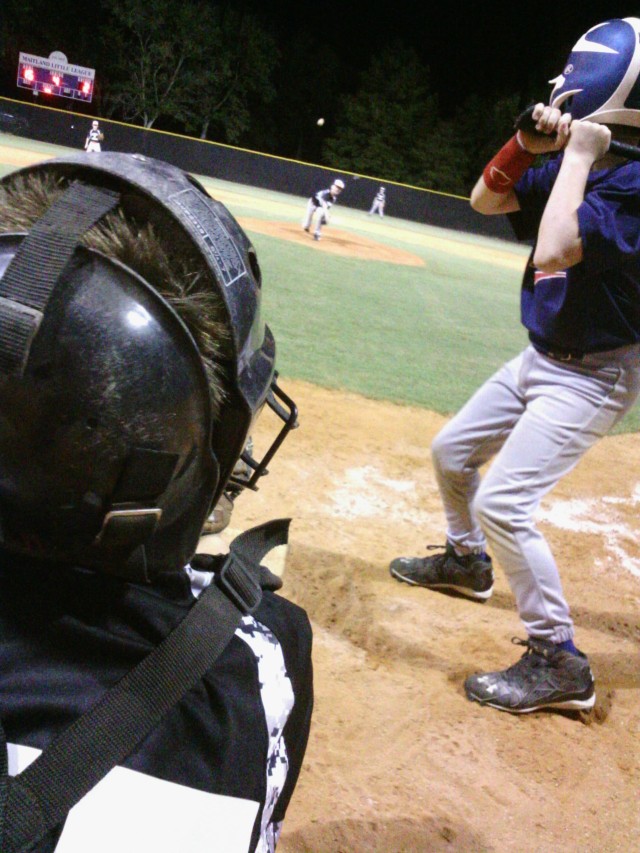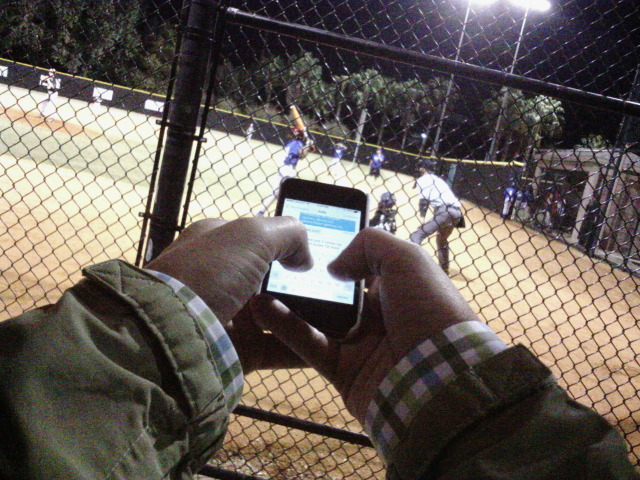 What's the most surprising and/or interesting photo you've gotten so far?
I let the coach of a little league team wear it and got this real gem. It still makes me laugh. When I showed the photo to the coach who was wearing it, he said "Thank god I remembered I was wearing it when I went to the bathroom mid-game." Ha!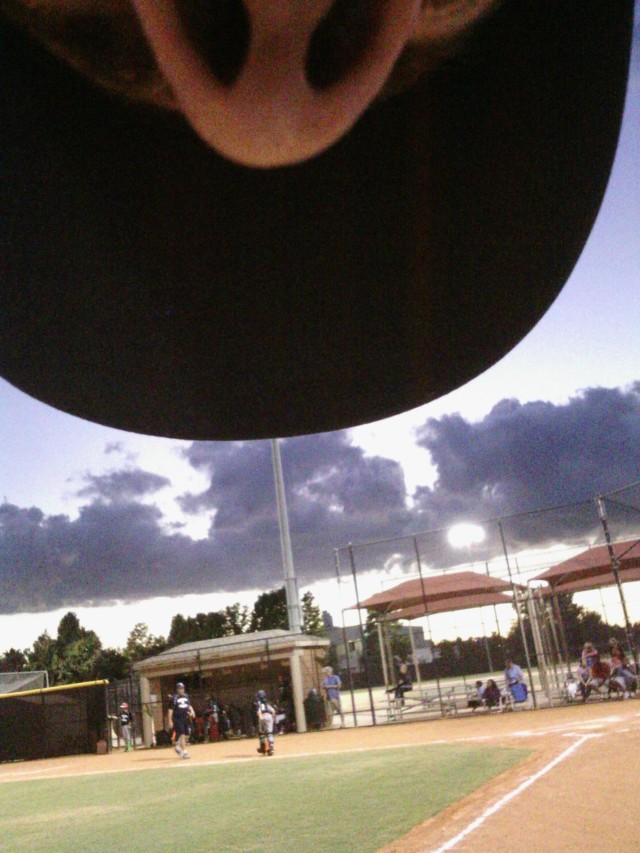 Do you have any stories around how people react to the Clip?
That's an interesting question. Most of the time people don't even seem to notice it. If they do, they think it's some sort of fitness monitor. When I tell them what it is they get really curious and start fixing their hair or appearance. The reaction children have to it in particular is awesome. They often get very close to the device and ask if it's recording them right now. They generally want to know how it works too.
What is best moment you've captured with the Narrative Clip and why?
That picture of the coach's nose is probably my favorite. LOL.
What's a specific use case for your Narrative Clip that you're using the Clip for or looking forward to trying out?
I want to put the Clip on my son during a baseball game. He plays pitcher and an infield position. I bet we'll get some incredibly cool pictures when I do. I just hope a ball doesn't hit it!
What's a feature(s) you'd really like to see added to the Narrative service in the future?
I'm not sure if it's part of the service, but I do wish the camera shot a bit better in low light. If the firmware could improve that, I'd like to see that happen. If not, I'll wait for version 2!
Anything else you'd like to add or other Clip photos you'd like to share?
Here is a fun shot, from where I wearing the clip while playing a round of golf. I'm not sure what I was up to here, but I like the shot.