How long have you been using your Narrative Clip?
I received my clip just after Christmas 2013 and have been using it since.
How often do you use your Clip and in what settings?
I put it on whenever I leave the house. It has become a habit, just like taking my keys with me.

 I don't use the clip at home, simply because that part of my life is boring. The same is true for work – I don't need hours of static footage of me staring at a computer screen.

 I very much enjoy wearing the Narrative Clip at events, be it conferences, concerts, or simply meet-ups with friends.
Please explain your decision behind getting a Narrative Clip?
I'm fascinated by the idea of lifelogging, i.e. keeping a visual record of my life – both the important and the routine moments.
Describe what is it about the Narrative Clip that you like best?
The ease of use, really. You clip it on and forget about it while it does what it's designed for.
How do you wear/use the camera?
That's one of my gripes, actually. It's fine to wear it clipped to a shirt or a jacket. But when wearing a t-shirt it often ends up at an odd angle, pointing upwards. I haven't found a good – and inconspicuous – way to wear it in such a situation yet.

 Here's a photo of me getting ready for the day at the ACCU 2014 conference: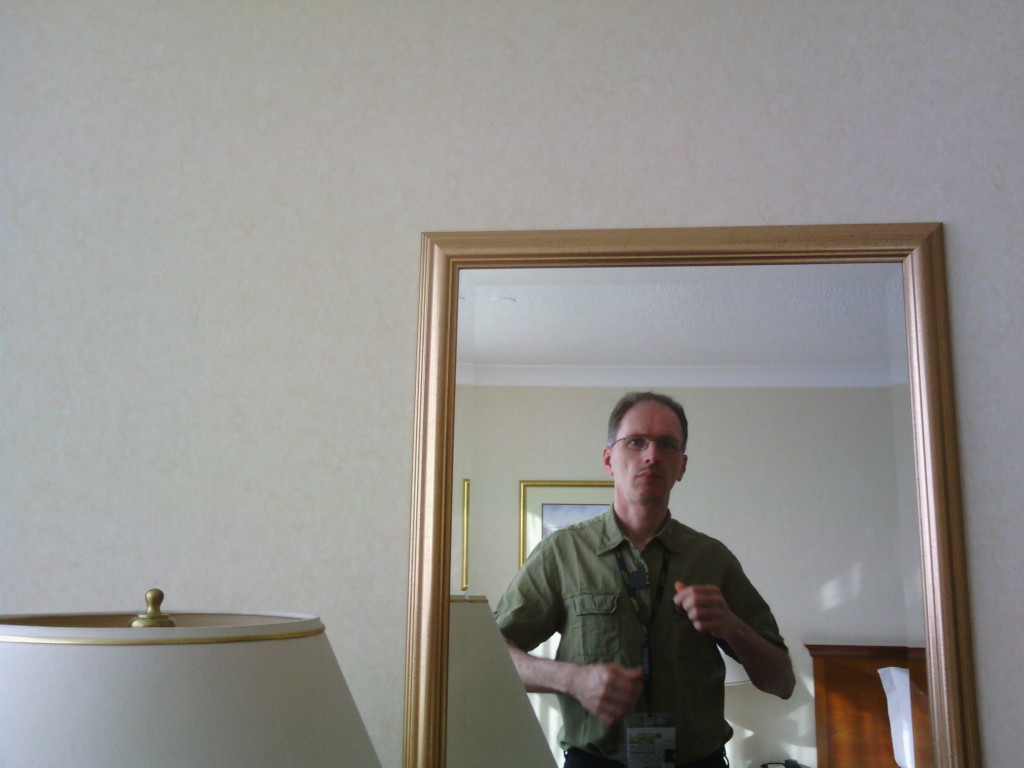 What's the most surprising and/or interesting photo you've gotten so far?
I find that the Narrative Clip sometimes provides unusual perspectives which make me wonder what exactly it was that it captured. 

Like that blurry photo that seems to depict a person in my living room – but it was only the cardboard mannequin that's been standing there for years, so I don't really notice it any more. 

Or take what appears to be a screaming woman who must have been standing right next to me even though I don't remember her. Turns out it was really only a life-size photo as part of an ad on the window of a shop.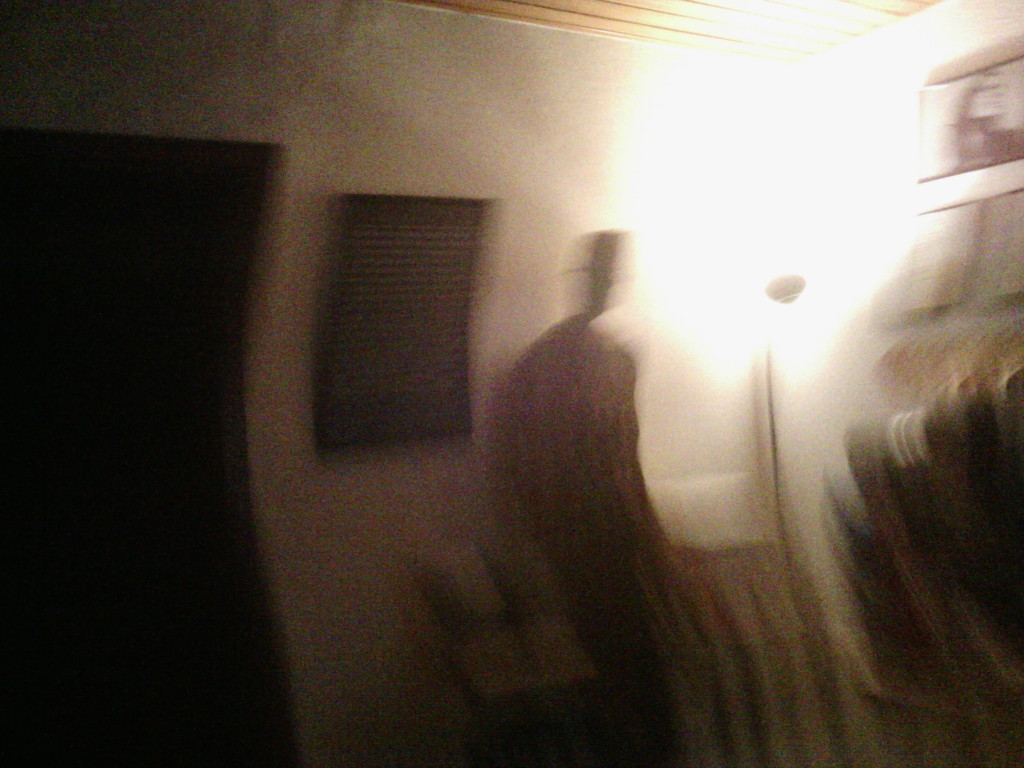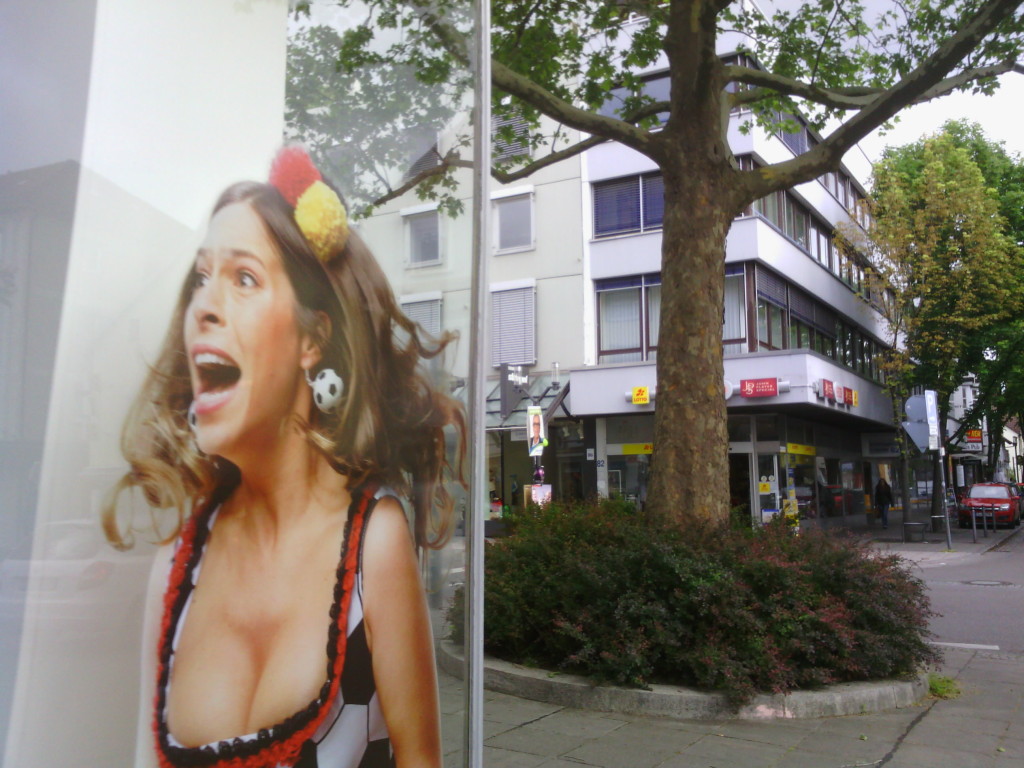 Do you have any stories around how people react to the Clip?
Surprisingly, I don't get too many reactions. Sure, I do get the occasional odd glance, but at least in public, I haven't had anyone come up to me and ask about it yet

. At meet-ups and conferences, I'm usually around more technically-minded people and they do spot the camera and are not afraid to ask. They're usually more interested in the technical aspects, though. The number two question is then usually what I do with all those photos (to which my answer is: I usually only look through the photos once, pick out a few interesting snapshots and don't really look at the rest ever again).
What is best moment you've captured with the Narrative Clip and why?
I do have quite a few nice shots from being with friends and family but I don't really want to publish those (and I'm wondering if that isn't ironic, in a way).

 One of my favourite "public" photos is a snapshot from a concert that very much captures the spirit of the moment. Btw, I'm glad that I saved the uncropped version of that photo since the Narrative software cropped it to landscape format which makes it look less impressive.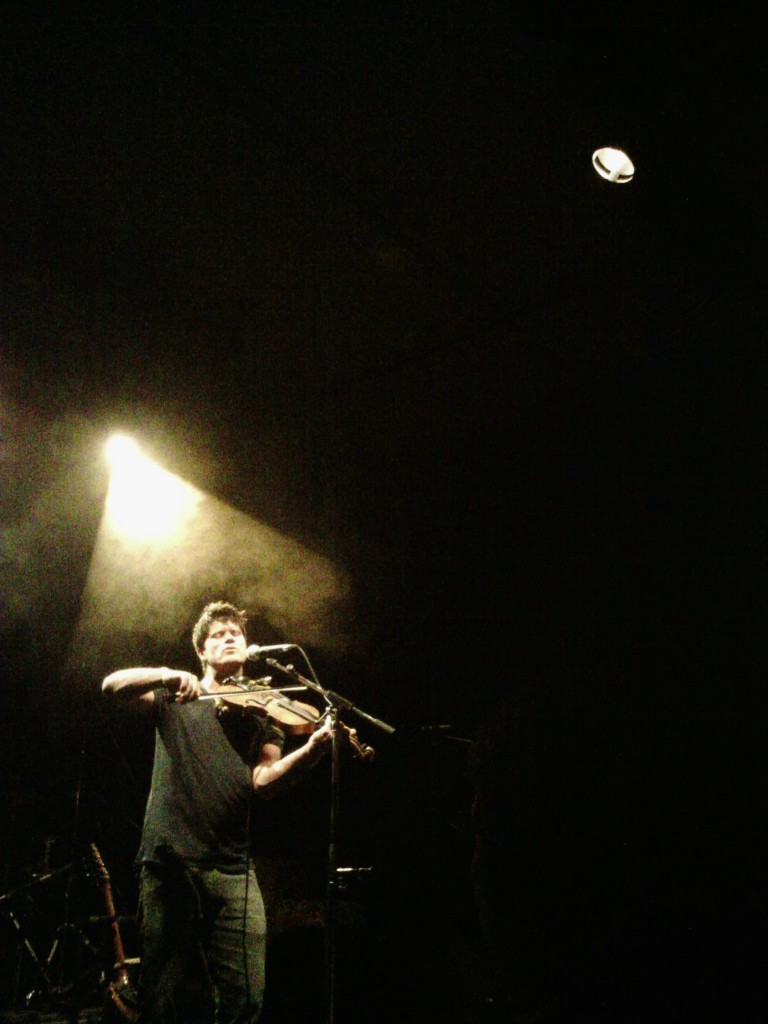 What's a specific use case for your Narrative Clip that you're looking forward to?
I did already wear the Narrative Clip to many of the occasions that I was looking forward to, mainly concerts and conferences. I'm still very much looking forward to wearing it around our next TEDxStuttgart in October, since that's a conference we're organising ourselves, so I'm hoping for some interesting behind-the-scenes photos.
What's a feature(s) you'd really like to see added to the Narrative service in the future?
I'm a bit disappointed with the performance of the camera in low-light conditions. I had entire 2-hour concerts being reduced to a single photo in my moments because the photos were too dark. Similar things have happened to evenings with friends in restaurants. I'm wondering if some future model of the Narrative Clip could take this into account. I've listed a few things that should be done to the software side on my blog. Most notably, I'd like to see methods to make it easier to find important moments again, like tagging and a search function.
Anything else you'd like to add?
I'm positively surprised by the customer service, considering that this is a company that was mainly founded by a Kickstarter campaign. While the collection of ideas on the website could do with some more "official" reactions, I've found that direct requests are handled swiftly and professionally. My first Clip stopped working one day and had to be replaced. This turned out to be less of a hassle than I had feared and I had a replacement Clip within a week. Keep up the good work.
You could also read more about lifelogging on Dirk's blog or check out more of his Narrative Clip photos here!