So, last week was a hectic week for us at the Narrative Office (In case you missed the news, we've changed name! Read more about it here http://letter.getnarrative.com ) Amid all the crazy news, you might have missed out on some of the articles we usually post. So, here are some of the good stuff we found!
New iOS App Memoir Jogs Your Memory With Old Photos
Have you ever reminisced about a special event and thought to yourself " The same time last year, I was…."?  Here at Narrative, our vision is to help people remember every moment of their lives and to relieve those special ones. So, when we saw this app, we thought it was pretty fitting with our concept. Basically, Memoir is a photo-storage app that helps you jog your memory by showing you the most recent photos as well as photos and social network check-ins from that same day — two, three, or five years ago. We think this is a pretty fun app to use, and will be great in inducing some laughter (and tears). Memoir will make such a great fit with Narrative, don't you think? Relieving special moments will never be easier…
Read more: New iOS App Memoir Jogs Your Memory With Old Photos
The Forgetting Pill Erases Painful Memories Forever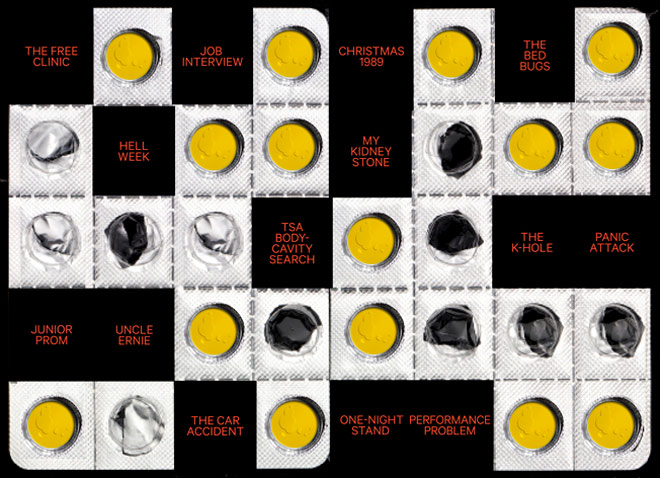 On a completely different note, we also found this forgetting pill that is able to help erase painful memories forever. Sounds crazy? Apparently not. We often like to think that experiences, no matter how good or bad will help to mold us as a person and develop us to be stronger. However, this article argues that some memories (especially post trauma stress disorder) are sometimes best forgotten as it has the tendency to bleed into the present and ruin the future. What do you think?
Read more: The Forgetting Pill Erases Painful Memories Forever
This sleep-sensing device wants to get in bed with you, but it won't cuddle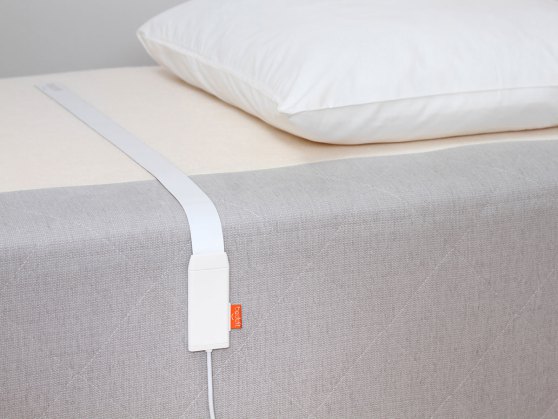 Wearable technology and the concept of quantified self has taken over by storm and is estimated to be worth $30 billion by 2018. However, the main problem with wearable technology is that we often have to pay the price of discomfort just to know more about ourselves. This dilemma is something that has been raised by users time and again, which was why we were excited to learn about Beddit, a sleep tracking gadget that " wants to get into bed with you, but will not cuddle". Rather than your body, Beddit attaches to the bed like a sticker. The sensors then measure the mechanical force caused by heartbeat, respiration, and movements. These signals are used to analyze sleep stage and stress levels, which information is transmitted via Bluetooth to your phone. This is a pretty cool gadget, and we can't wait to finally achieve a better sleep routine, and consequently be more productive and well rested. It will also be really interesting to see a side-by-side comparison of the effectiveness of Beddit, to determine if attaching to the bed instead of the body has a negative effect on accuracy.
Read more: This sleep-sensing device wants to get in bed with you, but it won't cuddle
Delight in a DASH: Quantified Self for Your Car
On the same note of new gadgets we love, this is Dash; ­quantified self for your car. According to their website, Dash is an innovative approach to helping you measure, maintain, and improve the health of your car.  The ultimate goal with Dash is to create safer roads and drivers with less wear and tear in their car. According to the founder Jamyn Edis, this goal can be achieved via three different approaches; Pre-Transit Feedback (potential engine issues), In-Transit Feedback (You're braking too hard, over-accelerating etc) and Post-Transit Feedback (Giving you constructive feedback such as 3 tips to drive safer and reduce the wear on your car on the next trip.). We think this is such a useful gadget with great potential and we can't wait to build it into our car. This will reduce the need for repairs and result in more informed drivers.
Read more: Delight in a DASH: Quantified Self for Your Car
If you enjoyed this post, you can also subscribe to our press releases! PS – Have you read about our name change, funding and our official shipping date? Read our CEO letter here