With the Wearable Tech Expo happening in New York the past two days, the attention on wearable tools as a life-logging tool had never been bigger. The Narrato life-logging app, the Misfit Shine and Google glass are just examples of new wearable tools being introduced to the market. As more and more wearable technology get introduced to the market, we are then left to make sense of what wearable technology is. How can it contribute to our daily lives? Let's take a look at several lifelogging tools and what it can do for us.
Jawbone UP
One of the forerunners of wearable technology, Jawbone UP takes a holistic approach towards a healthier lifestyle. Designed for people who seek a healthier lifestyle, Jawbone UP helps to log how much movement and sleep you get each day, which is then recorded onto an app on your smartphone or iPad, alongside a calorie log of how much you've eaten or drunk. Been idle for too long? No problem.The Jawbone UP will gently vibrate to remind us to get active. We think Jawbone UP is great, especially for office workers and students. Self-Improvement, we say why not? After all, it can help to sharpen our self discipline, and alert us to the concept of income and outcome. While it is certainly a first step towards a healthier lifestyle, how many of us will be disciplined enough to use it beyond the novelty phase?
Read more: A week of Jawbone UP with George Osborne
Misfit Shine
Possibly the best looking wearable technology in terms of form, the Misfit Shine is similar to Jawbone UP in terms of helping you to keep track of your activity progress. The closer you are to your activity goal, the more LED lights will be displayed around the circle. While offering similar tracking benefits to Jawbone UP, what we really like about the Misfit shine is that it runs on a coin cell battery. Therefore, unlike the other devices, you won't have to recharge the battery every few days. This is great because battery life has always been a concern in lifelogging tools. Also, did we mention how easy it is to sync the data to your phone? Data is sync by just placing the Misfit Shine directly on the surface of the screen.
Read more: A weekend with Misfit Shine: An activity tracker for people tired of ugly fitness gadgets
OM Signal
On the same note towards a fitter, happier, healthier you, we think this new gadget is pretty nifty! Functioning as a compression shirt, it is capable of reading a person's heart rate, breathing levels and movement. More as a preventive tool, the idea is wear this shirt throughout the day, beneath our normal clothes. However, what we think is really amazing about this product is the ability to share data with loved ones, including sending an alert when it detects high stress or a potential dangerous problem. In the introductory video, the company demonstrate a wife sending a reassuring text to her husband when notified of his husband's rising stress level at work. While most wearable technology emphasizes on self-development, we like how OMsignal helps us to stay more connected to our love ones. The OMsignal will be available later this year.
Read more: Who needs a smartwatch? This shirt monitors breathing and heart rate
Narrato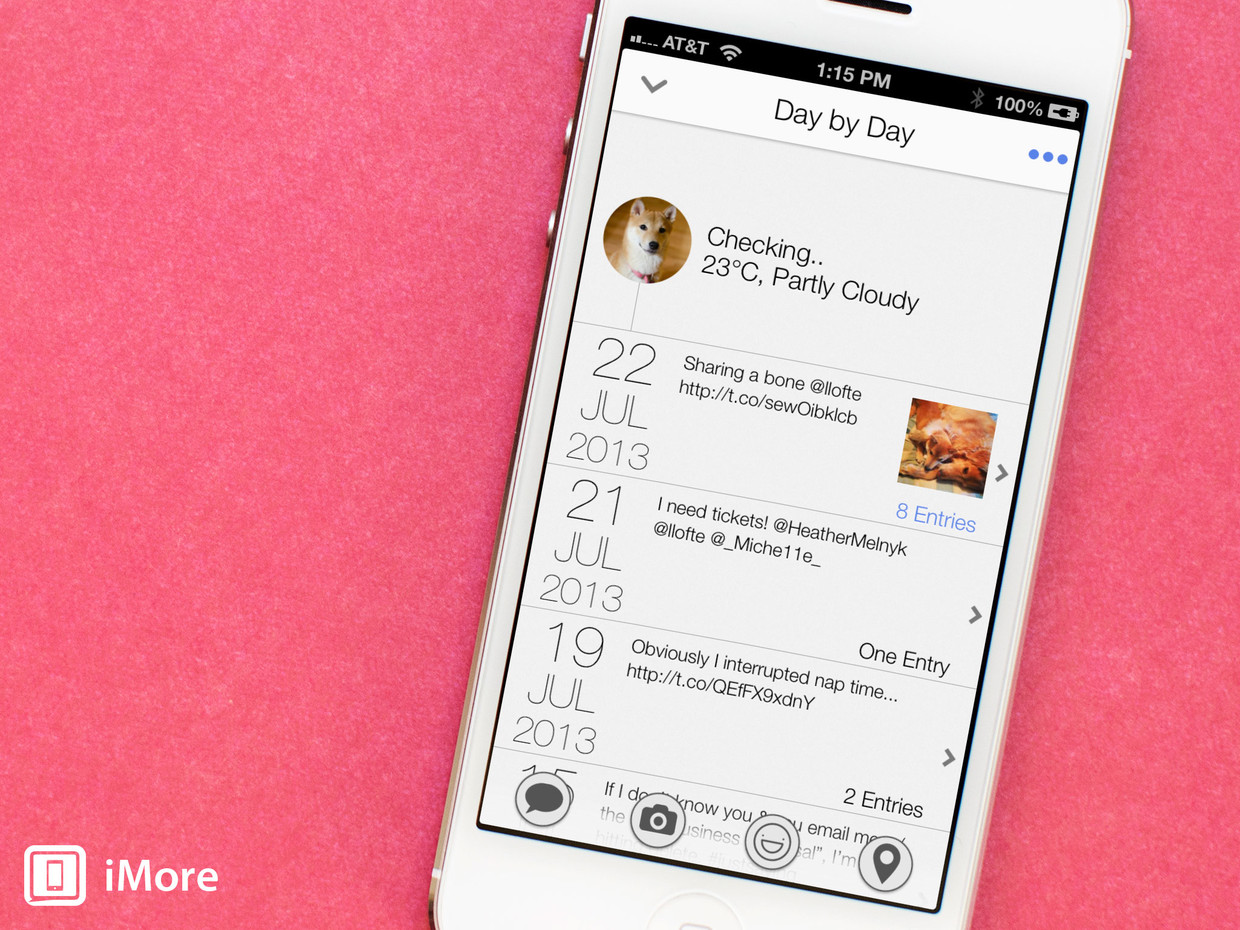 For a more light-hearted life-logging device, we think Narrato might be the answer. Self termed as the ultimate journal app for the iPhone, it is a handy app to journal your life. Not only can you use Narrato to record your thoughts, feelings and photos, but it also connects to many social media tools such as Twitter, Facebook etc. We like how pleasant this app look and how entries are easy to create and browse. If you are interested in journaling on your phone, check Narrato out!
Read more: Narrato Is a Personal Journal That Makes It Easy to Log Your Life
Artist turns a year's worth of tracking data into a haunting record
Now that you have all these rich data from all different lifelogging gadgets, what do you do? Media Artist, Brian House had this brilliant concept to turn a year worth of his movements into a 11-minute musical track. In bleeps and boops, the record follows House's daily routine. We think it is a pretty cool concept. After all, who can proudly say that they possess a soundtrack of their life?
If you enjoyed this post, please follow us on twitter and facebook! PS – Have you pre-ordered your Memoto Lifelogging Camera yet?