The Narrative Clip 2 is available for pre-order on our website. Purchase yours today to get the Clip 2 before everyone else and enjoy free shipping.
Design Contest
A limited edition skin design will come from our community, so make sure you check out our Facebook page design contest to enter. The winner's design will be featured on our website and included in every pre-order purchase. The designer selected will also win a Clip 2, so get creative!
Narrative Karma Program
For those in our community with Karma points, you can now apply your discount to your pre-order! You can still join the Karma program, sign up now to work on building your personal discount.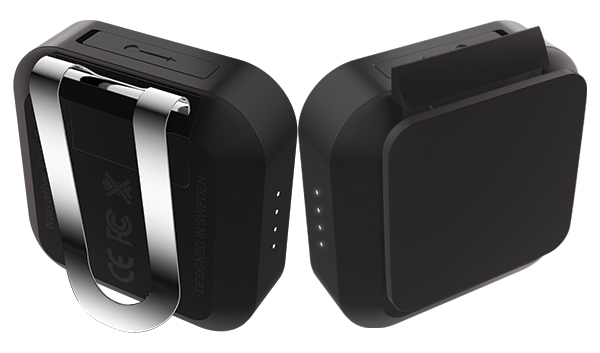 Find out more about Clip 2
Scheduled to ship this Fall, the Narrative Clip 2 was designed with user feedback in mind from the current Narrative community. We take your comments, suggestions and recommendations to heart, and we're excited to offer our second-generation product to answer those requests. New highlighted features include:
Wireless connectivity and Bluetooth for easy access of photos
A 90-degree lens that captures beautiful 8 megapixel photos, and improved light sensitivity for low light settings
Modular clip provides versatile wearing options such as on a necklace or pinned on a jacket
What's new at Narrative?
Since we announced the Narrative Clip 2 earlier this year, we have also released a range of updates to our mobile and web application, including the advancement of our social sharing feature, Public Moments, which allows users to share candid moments such as authentic smiles and sudden surprises captured by the Clip with others. This has changed the fundamental view of what Narrative is, from a private photo journal to a social photo tool. The beauty behind Narrative's community is that it's built around exploring unfiltered point-of-view experiences, as users are able to share real stories with sequences of photos, instead of a single image. People without a Clip can now register for a free Narrative account to browse, like and comment on the moments that users are sharing as well.
Additional feature upgrades include the ability of tagging friends in moments captured by the Clip. The tagged photos are then included in the friend's private timeline, allowing both users to enjoy reliving that memory together. Narrative has also integrated a noise-reduction feature, which further enhances the image quality of all photos.
We can't wait to see what users capture with the Narrative Clip 2 – the improved features and functionality will allow more people to truly capture memories as the happen while staying in the moment. You'll be able to view and share photos more easily and use the Clip in new ways with the modular clip. Narrative's mission is a world where everyone is able to tell their story. With the Narrative Clip 2, we're excited to make this even more possible.
Read More