A Wish to Capture Every Sacred Moment
Rebecca is a new mom living with her partner and their baby in Pennsylvania. She has been an avid Narrative Clip user since 2014. Last fall, when she finally gave birth to her son, she had been trying to have a baby for a long time. Now, with baby Davis, Rebecca wants to make sure that every moment of joy and love she has with her son is captured and remembered:
" Family is a huge part of our lives and we know that our time on this earth is very limited and could be taken at any point, hence the reason for wanting to document EVERYTHING we can with our son. God forbid if something would happen to one or both of us, we want our son to know how very, very special he is to us and to show him, from the time he was conceived, how much we love him, where we went, what we did, etc. These pictures, these "moments", that we can capture with our clips may seem insignificant to others but they mean everything to us and hopefully will mean just as much to our son. In a way, it's a scrapbook." Says Rebecca.
" I really do love the Clip. I already pre-ordered Clip 2, and I have also won a Clip 2 through my tweets, and I cannot wait to get it! "
The Moment Baby Davis was Born
Thanks to the way Rebecca uses her Clip, in this series of three posts, we are getting a glance of baby Davis' first moments of life from three different perspectives – Dad's, Mom's, and baby Davis' himself! In this first part we will get a beautiful look through the dad's perspective, and it takes place during the very beginning of Davis' life.
Rebecca's sister, Michelle, is a photographer and had planned to shoot a photo story of the birth of Rebecca's baby. Since Michelle has used her Narrative Clip professionally, simultaneously with her handheld camera, since Clip 1 was first released after a successful kickstarter campaign, it was obvious for Michelle to also wear her Narrative Clip to document the birth of Rebecca's baby during the time at the hospital.
"My sister had it clipped to her the entire time we were in the hospital during labor, which lasted for 3 days."
"After three days of labor, it was decided I had to have a c-section, and because of hospital protocol, I could have only one person in the operating room and of course, I chose my partner. While I was being prepped in the operating room, my partner was in the other room being prepped with a gown – and this was when my sister took her Clip and clipped it on the front of him!"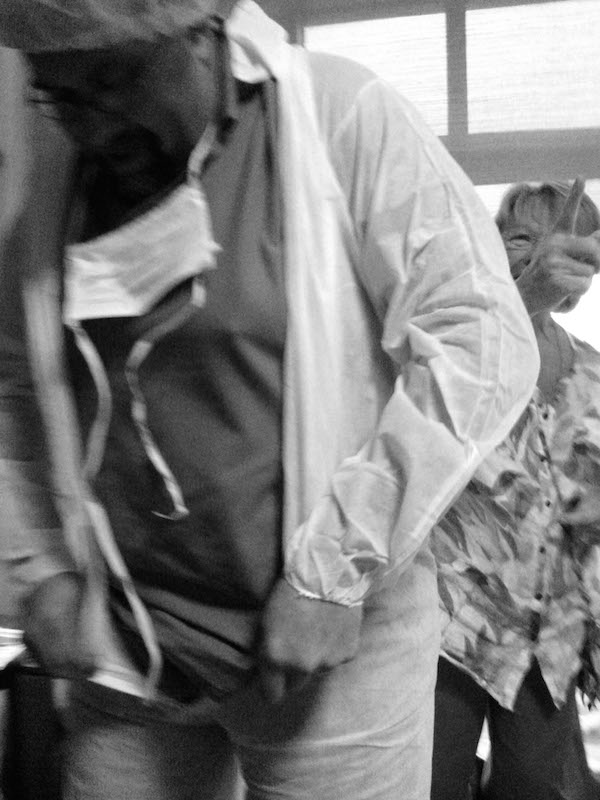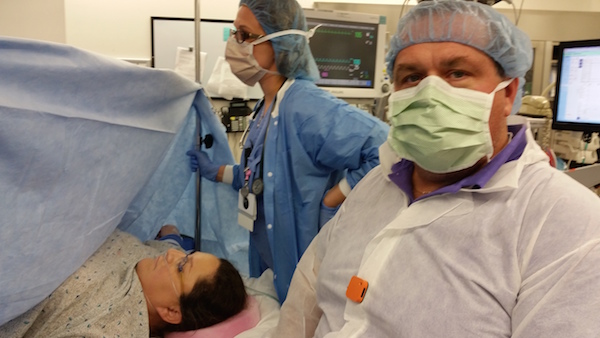 "The Clip got some great shots during the birth of our baby!"
At Narrative, our aim is to help our users capture moments that matter, and we couldn't be happier to hear beautiful and heartwarming stories like Rebecca's and how she captures her baby's first moments in life. The next in this series, we follow baby Davis during his first year in life and we will get a glance from Rebecca's own perspective as a new mom.