Calling all designers! Want a chance to win a Narrative Clip 2? Participate in our Narrative Clip 2 skin design contest on Facebook.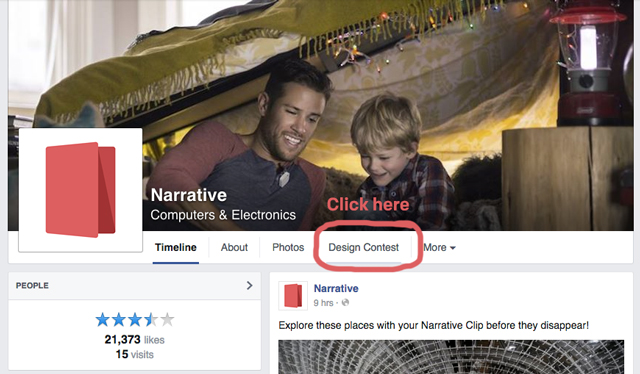 Simply enter the Facebook design contest then download the Adobe Photoshop .psd template.
Create your winning design then upload it as a .jpg format.
Once you've uploaded your design, share it with your friends and spread the word. The design with the most votes at the end of the contest will be shipped with Narrative Clip 2 pre-orders and the winner will receive their design and a Narrative Clip 2.
Visit our Facebook page to get started.
Deadline to enter is August 31, 2015.