The Narrative Service is evolving and we are excited for you to check out the new timeline view! Three photos instead of one now represent your moments. This means that you will get a lot more contextual value while browsing your cover photos.
Often, having only one photo to represent a moment of hundreds of photos is not enough to appreciate the range of activities and people included. The more perspective we have in the timeline, the quicker we can amplify our memories and enjoy.
Our intention with everything we create is to bring you closer to your meaningful moments. Take a look at your memories through fresh eyes and let us know what you rediscover in your timeline! Update your app on iPhone or Android today!
And even more good things are happening with the Narrative Web App!
It's been just couple of weeks since we launched the Narrative Web App. All of the encouragement and feedback you are sending is really fantastic. We are so happy to say we've made our first improvements and we hope you'll love them as much as we do!
A Starred field has been added to the top of your timeline for easy access to all the photos you love. In addition, the timeline now has a floating Jump to Date link in the bottom right corner.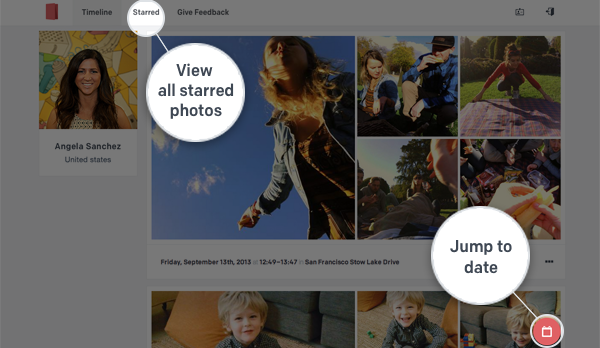 Within your Starred photos, there is the option of viewing only the ones that you have manually starred or all photos that have been starred by you and the double tap function.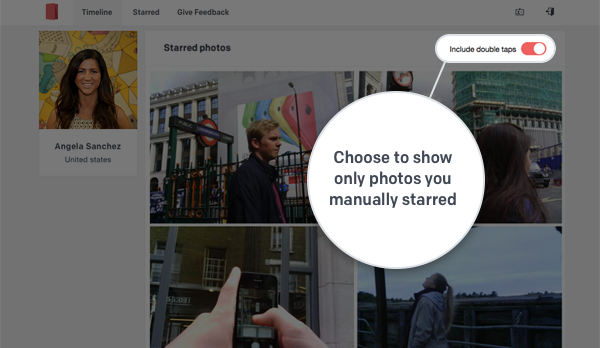 Head over to the Narrative Web App and check it out!