The Narrative Experience
We are very excited that the first Narrative Clip's are heading home to some of our soon-to-be users as we speak. For the rest of you, including those of you that we painfully have to keep waiting a little longer, we thought we'd shed some light on what the experience looks like and how it runs right now, accompanied with some sample photos from around the world.
We've put a lot of work in to making the Narrative Clip simple and effortless for you to use. The whole service is built around us doing most of the work in order for you to focus on other things important to you.
The Narrative Clip
As you might know – the Clip doesn't have any on/off buttons and is always capturing when you have it on. You can however turn it off by placing it face down on a flat surface or put it in your pocket. It's smart like that. Don't forget to double tap on the Clip if you want to capture something especially memorable. The Clip will recognize it as an important moment for you and save it in the Starred Photos category within the smartphone app.
The Narrative Uploader
After using the Clip you simply plug it into your computer where the Narrative Uploader will take care of the rest. Our algorithms will create Moments from your photos that represents bits of your day that will show what you did, where you did it and who you met.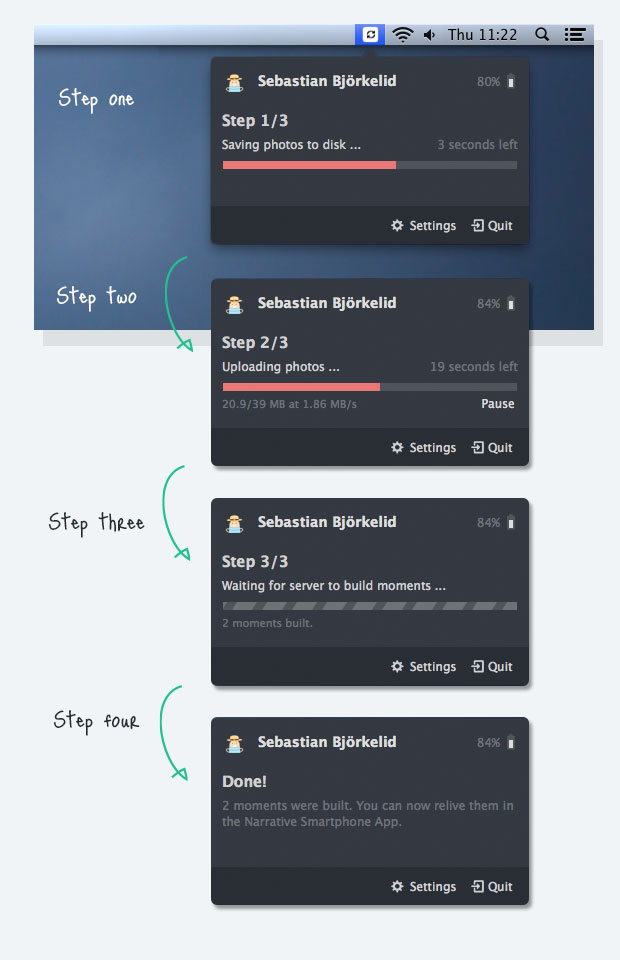 We built the Narrative Uploader so that you can disconnect your camera right after Step one so you don't have to wait for the photos to be uploaded before you capture new ones. It temporarily stores the photos locally on your hard drive and deletes them after the upload is complete.
If you go to "settings", you can easily choose to store your photos locally in addition to or instead of with us. (If you opt out of the Narrative Library you will not access the photos in the App, of course.) Our software runs both on Mac and Windows.
The Narrative App
When our algorithms are done creating moments out of your photos you'll find them in the Narrative Smartphone App for iPhone or Android.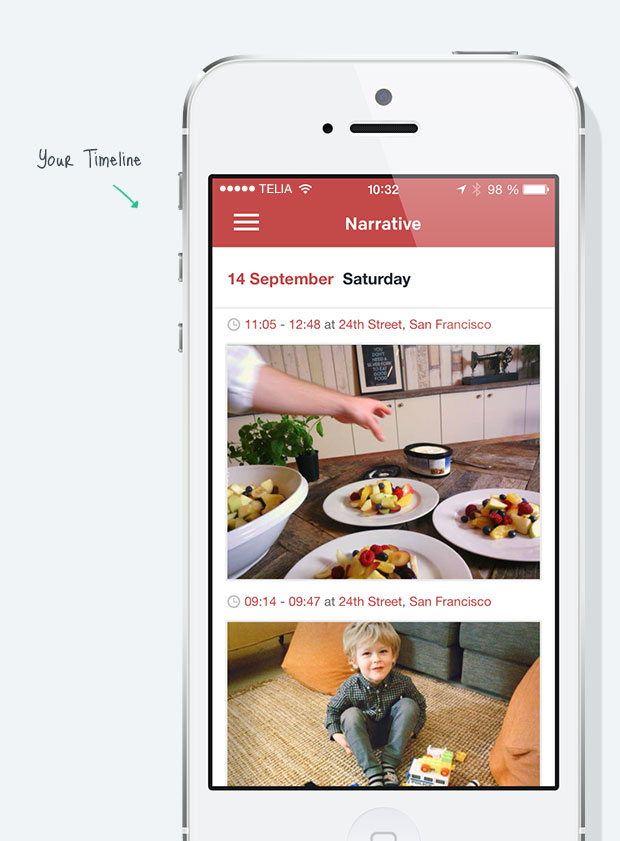 The Timeline (and Moment View) is where the story of your life is told. It's an endless place of memories containing places, people and events that make your life what it is. Easily find dates, streets or memories that are important to you and dig deep by tapping on a Moment Cover.
Some photos mean more to you than others so we made it easy for you to select one or more photos to share as a group to friends and family, or favorite just for yourself.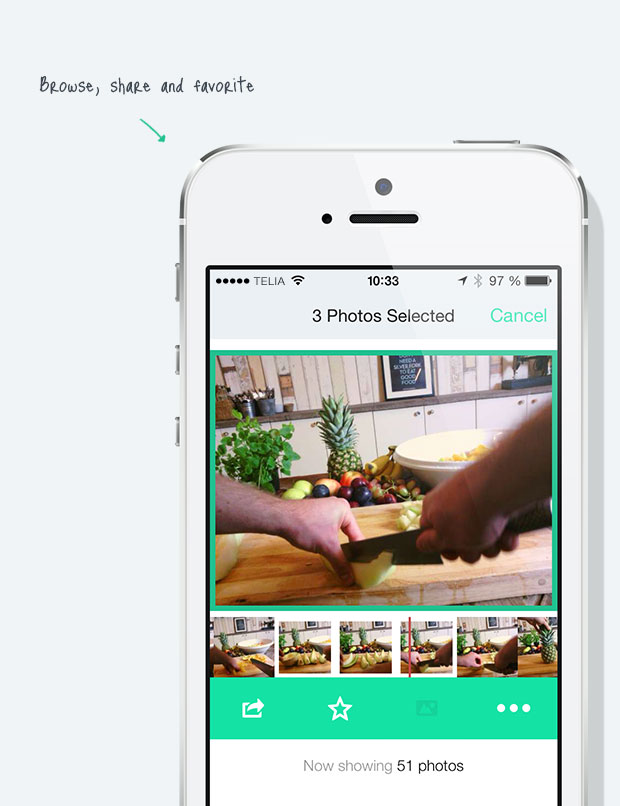 We are so happy to finally be able to get the whole experience out to you. We have a lot of exciting things to add to the product in coming months and it's going to be awesome to listen to your feedback on how we can make your experience with Narrative better.
/ Petri, AD & Sebastian, Product Manager
PS. Here are some fresh sample pictures.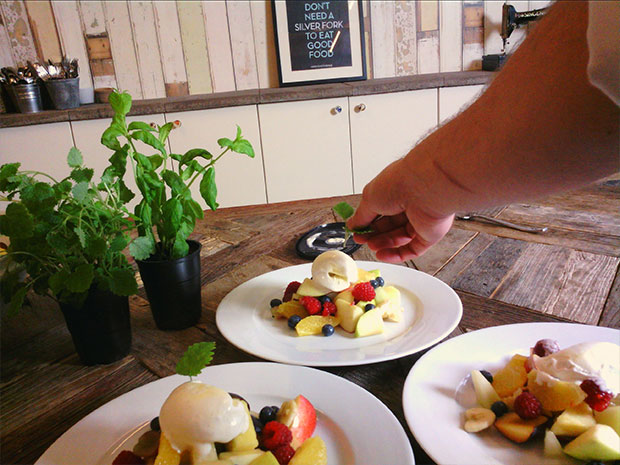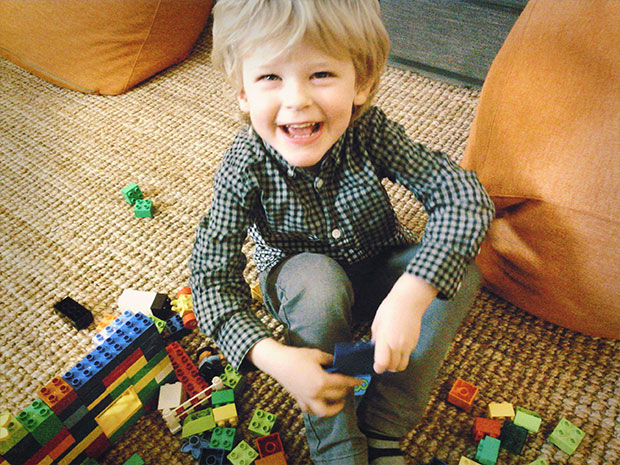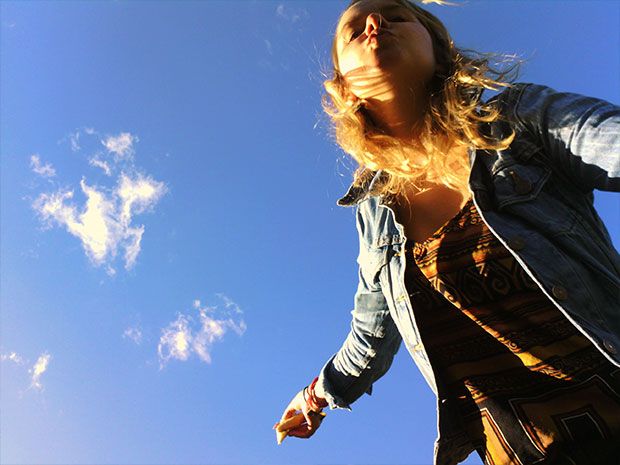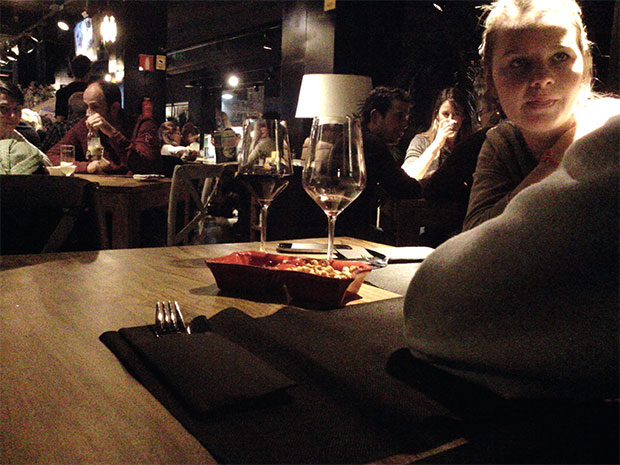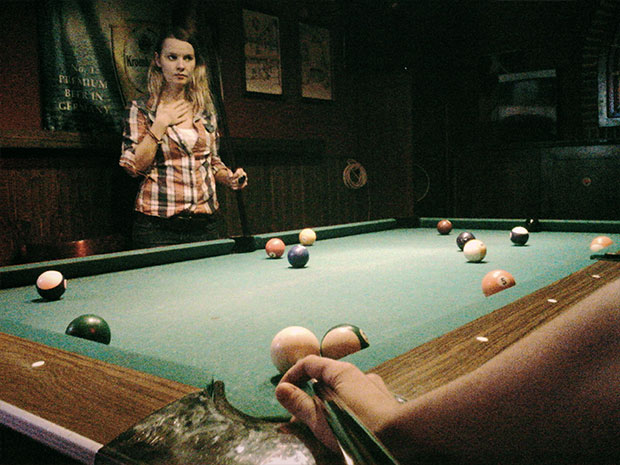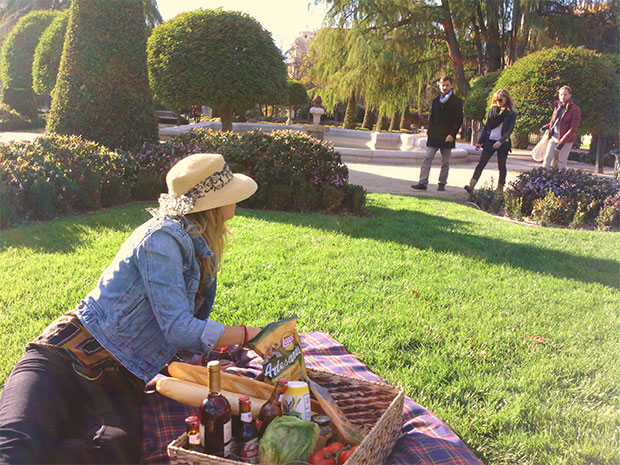 Wanna know more how the Clip works? Check out our FAQ!