Full Google Glass Explainer Video
Google developer advocate, Timothy Jordan, speaks about how Google Glass is all about our relationship to technology. He says that Project Glass solves the problem of technology getting into the way of our everyday lives, yet faithfully remains there for us when we want it to.
Read more: Google releases full Google Glass explainer video

LED Shoes Guide You To Your Destination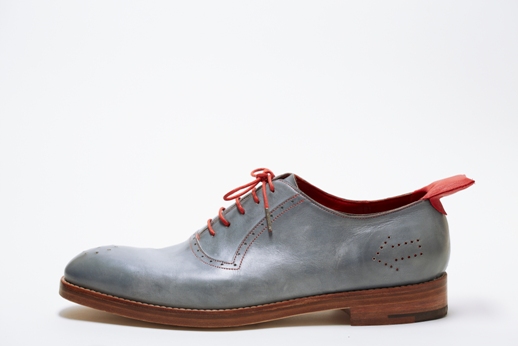 Just a few weeks back, we mentioned that Google released its Google Talking Shoes at SXSW. Unfortunately (or fortunately) for us, these were not for sale. This week, we discovered new shoes. Believe it or not, these shoes guide you to where you want to go. Just connect the shoe via a USB cable to your laptop, plot where you want to go on the map, press "upload to shoe," click your heels three times and the GPS is activated. The LED lights then lead you to your destination. If only Dorothy had these on the yellow brink road. Would you wear them?
Watch demo here: Dominic Wilcox: There's No Place Like Home (VIDEO)
LinkMe
Ever wished you could ignore the millions of messages you get each day and view only those that truly matter to you at one glance? Well, now you can. LinkMe connects to your smartphone via Bluetooth and when someone sends you a message – via the dedicated LinkMe app – the words pop up on the bracelet. Do you want a LinkMe bracelet?
Read more: LinkMe – Personalized Smart Message Wristband on Kickstarter
World's Most Quantified Man
Meet the world's most quantified man – Christopher Dancy. Nike+ Fuelband, FitBit, BodyMedia Fit Armband, you name it, he wears it. He measures everything and believes that we are moving from data collection to data empowerment. Dancy is not the only one out there in the Quantified Self movement, here are some interesting thoughts on how Lifelogging can change the way we view and express ourselves.
Fold Your Tablet Into Half
As technology advances, we see new possibilities emerging. Probably even folding your tablet in half? Yes, you heard us right. Corning, "the glass company", has showcased their latest product, the Willow Glass, that bends like plastic. Maybe the shape of our phones or tablets could be customizable in future; nothing has to be rectangular anymore!
Read more: Willow Glass: Go Ahead, Fold Your Tablet in Half
2877 Stills Into A Single Time-Lapse
Watch this amazing time-lapse video made by Jonathan DeNicholas, as he combines 2877 still shots into a single stop motion time-lapse video. Do you have a time-lapse video that you would like to share with us? Sent it our way!
Read more: Photographer Combines 2,877 Stills Into an Impressive Stop Motion Time-Lapse
If you enjoyed this post, please follow us on twitter and facebook! PS – Have you pre-ordered your Memoto Lifelogging Camera yet?