Feeling a bit lonely? Looking a bit pale? Are you always the person with their eyes closed? The new Narrative Filters has your back!
Now introducing several exciting photo filters to add more spice to your Narrative Clip photos.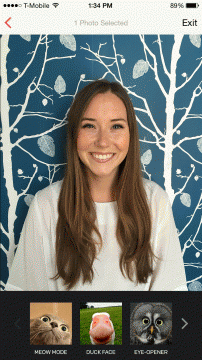 Duck Face
Get an instant spray on tan, beautiful pouty lips and vibrant eyes with this exciting new filter that give you and instant duck face! Stop looking silly in public, just use this filter and you're good to go!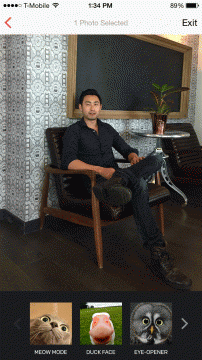 Eye Opener
Struggling to keep your eyes open for those important photos? Worry no more! With the Narrative Eye Opener filter, you can rest your eyes and let our special filter place awake eyes on your face automatically.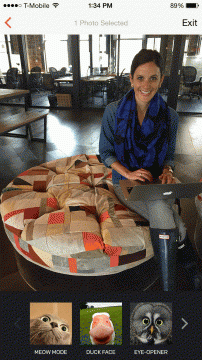 Meow Mode
Instantly add cats to any of your Narrative photos! What once was an annoying #selfie shot becomes instantly 110% more adorable by adding furry cats. You'll be the talk of the town as you go from a normal human being to a questionably crazy cat person. It's absolutely purrfect!