Header Image: Vincent Smuda. The city in the background is Baños, Ecuador. This photo was taken after a long and grueling hike in the pouring rain!
Vincent Smuda is a traveler, right now he is in the middle of an amazing South America trip. Vincent's Clip photographs and his travel story are both beautiful and inspiring. We first discovered Vincent's Clip Photos while browsing our social media hashtag #NarrativeClip. When we asked him, Vincent was kind enough to talk a bit about his travels and how he uses his Clip in order to best capture stunning Moments. Below you can read the full interview, where Vincent also gives away a few great hacks on how he uses his Narrative Clip in different circumstances while traveling. By the end of the interview you will find a few of Vincent's photos, all from his Narrative Clip. We hope that you will enjoy this as much as we do!
Tell us a bit about your travelling and what it is you are doing right now?
I've always wanted to travel Latin America. I had spent half a decade behind a desk before the time felt right for me to start my travels. I was originally inspired by a video I watched about Los Santos Malandros, a saint-like sect worshiped out of Caracas Venezuela. I remember thinking that it was so interesting and that I wanted to discover more of this kind of culture.
How long have you used your Narrative Clip for?
I started playing around with the Clip mid January 2015 and have been using it steadily in South America since March 2015. I had bought the Clip especially for my travels. I found it through a blog and thought: Wouldn't it be cool if I could just clip this on while doing my thing throughout South/Central America and not really have to worry about taking pictures or lugging around a camera? Well the answer to that has been a resounding YES!
How, and for what types of occasions do you mostly use your Clip for? Has the way you use your Clip evolved over time?
I mostly wear it when I'm out and about doing interesting things like biking, trekking or walking around towns and cities that I've never been before. The way I wear it for each is slightly different as well. For biking I wear it on a low hanging shoelace around my neck, like a necklace. That way you can see the bike's handlebars and it doesn't jump around as much on bumpy roads. While trekking, I wear it on the strap of my backpack and depending on the current incline, I adjust it up or down the strap so as not to shoot too much ground or sky. And finally, when walking towns and cities, I wear it on my shirt. I prefer wearing it with a v-neck since it's easier to keep it from pointing upwards which is sometimes a problem with crewnecks.
How do you look at wearability in your gear while traveling – both in general and around the Clip. And is battery time ever an issue for you?
I have taken it through rainy cloud forests, blizzarding mountains and scorching desert. It's been dropped, soaked and buried in mud. It's amazingly resilient and durable. The clip is so small and light, I've never had an issue with wearability. Battery on the Clip has been great, it lasts for a very long time. I take a spare battery along with me for multi day treks which has proven invaluable. The only barrier I've run into is space. 8GB is not enough when doing longer treks, but there's a bit of a hack to get around that: I would charge the Clip to maybe around half to get just the hiking part and not the camping/sitting around part of my treks. Although, now it seems like you guys have fixed this with the Clip 2 with the wi-fi uploading capability.
What are your impressions of the Narrative Clip so far?
The thing I really like about the Clip is its simplicity. I have found it immensely freeing not living my travels through the lens of a camera and actually being present and taking it all in. I'm addicted to the spontaneously candid nature of the clip as well as its lifelogging capabilities. It's been fun looking back and being reminded of moments that would have otherwise been lost to time.
We also asked Vincent to pick out a few of his favorite Clip photos so far, with his commentary: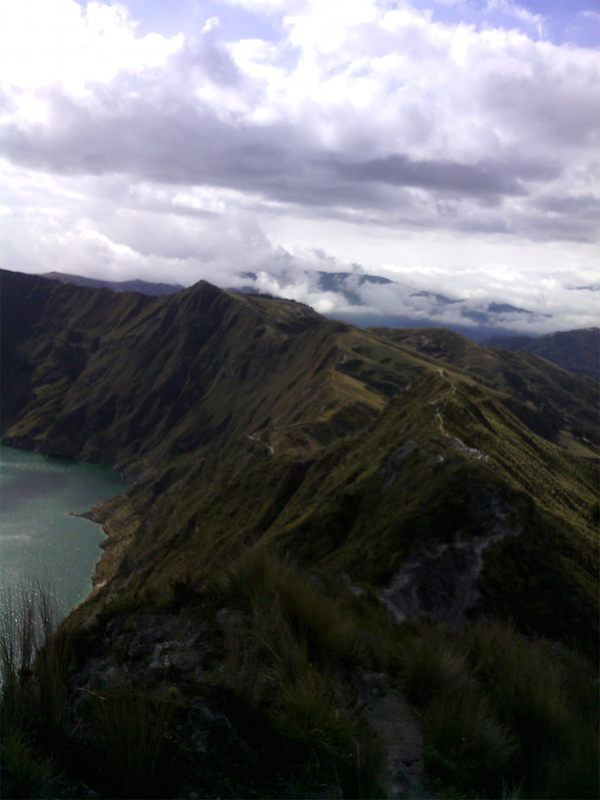 Quilotoa lake, Ecuador
This was about a quarter way around the volcanic crater lake of Quilotoa. It was such a belittling experience walking on something so massive and yet so beautiful.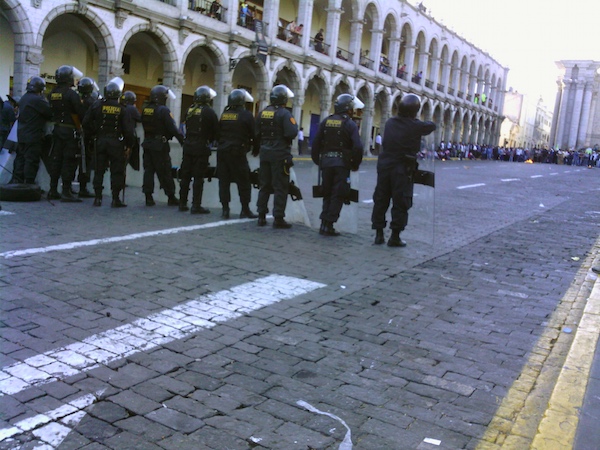 Arequipa, Perú
It was such a tense scene between the riot police and the protesters. At the other side the protesters were burning things in the street. Only about ten minutes later did the police start firing teargas to disperse the crowds.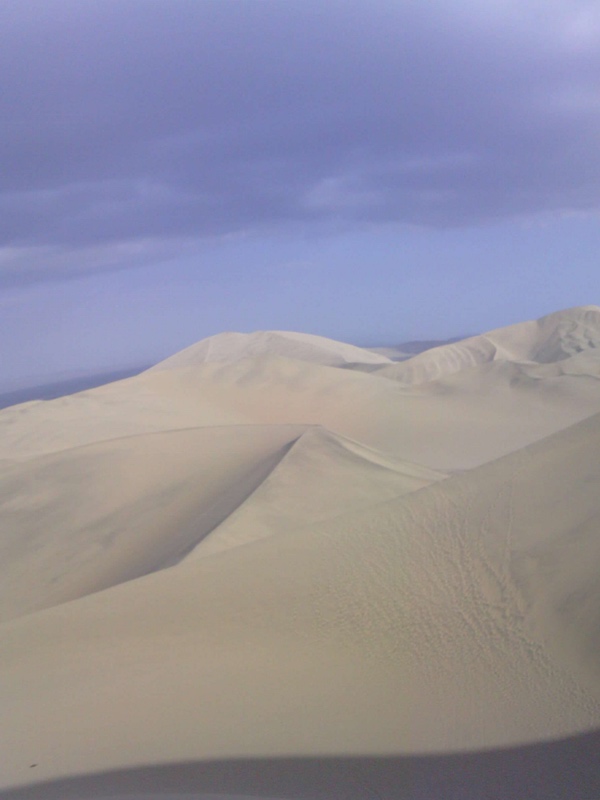 Huacachina Desert, Perú
The thing is, I'm not entirely sure when this photo was taken, but I remember the awesome experience of sand boarding down the dunes and being driven around in a buggy. I really like this one for its colors, it has such a peaceful feel.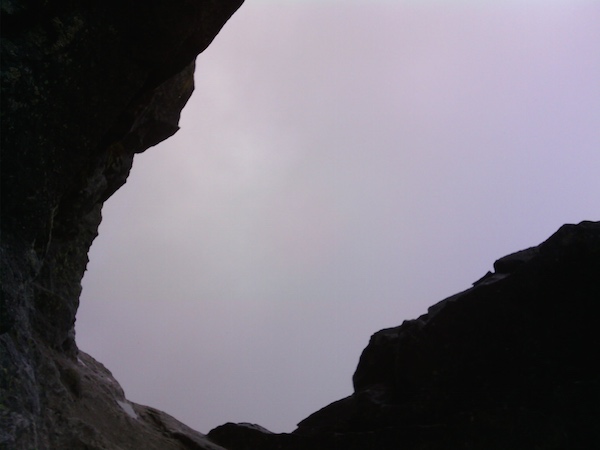 Punto Union pass, Santa Cruz trek, Perú (4,750m)
I love the silhouette of the pass against the thick cloud. It was so amazing reaching this point because I was wet, tired and cold, but I summoned the strength to grab the one beer out of my pack and smash it at the top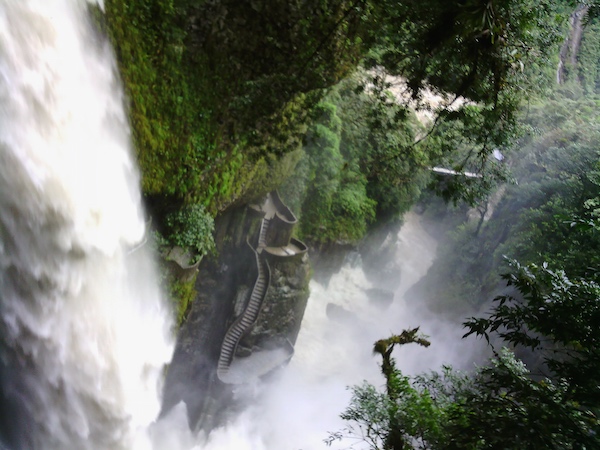 Pailón del Diablo, Ecuador
After 2 hours biking through heavy rain, mudslides, and stagnant traffic, I was soaked and tired. But when I walked the corner to see this waterfall, I can't really explain the feeling but it was very satisfying and invigorating.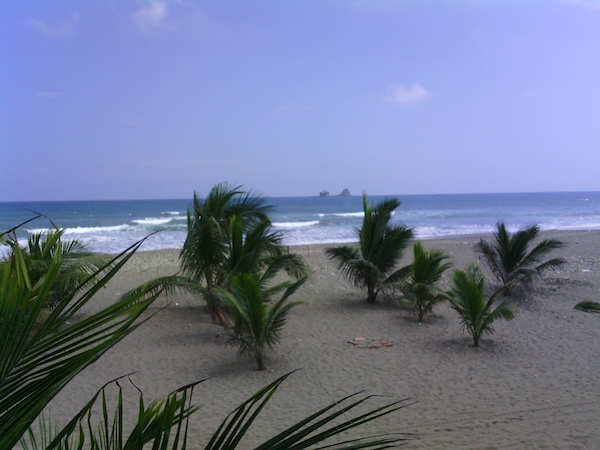 Playa Ayampe, Ecuador
Such a sleepy town with a beautiful beach and lovely people. I spent only 2 days here, but I could have stayed forever.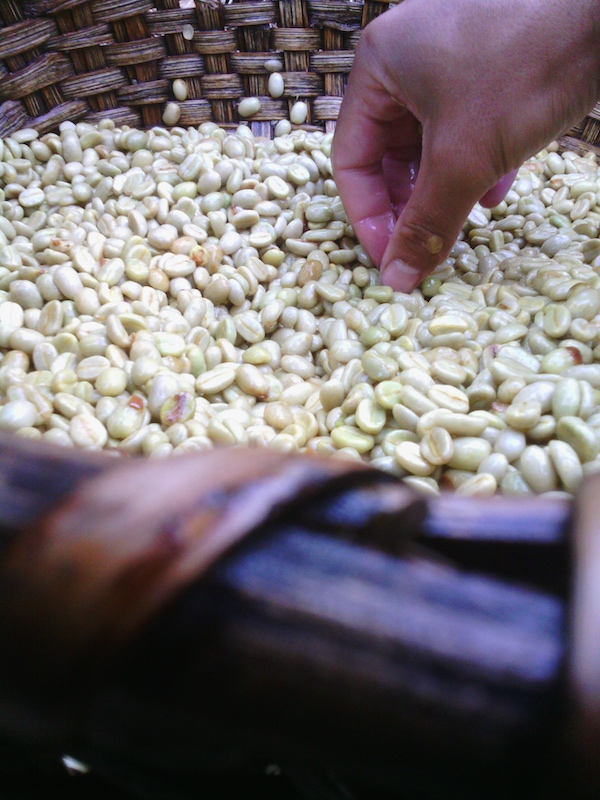 Valle de Intag, Ecuador
I spent one week picking, peeling and washing coffee in a river. this is during the cleaning process where we would take wicker baskets, fill them with slimy peeled coffee beans, walk down to the cold river, jump in at about knee depth and wash the coffee beans.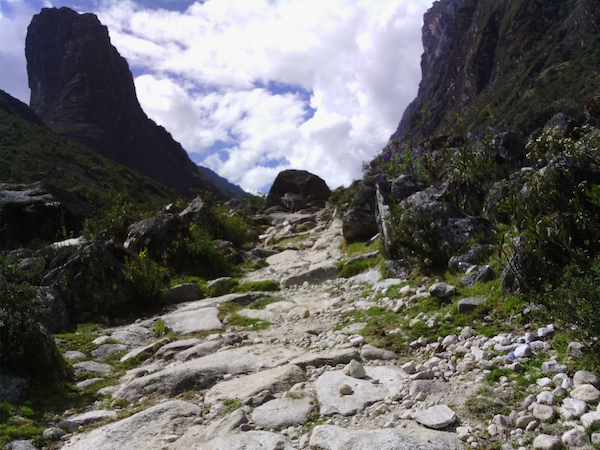 Santa Cruz trek, Perú
This was my first day trekking and the views were absolutely awesome. Pictures do not do it justice, but this one comes the closest.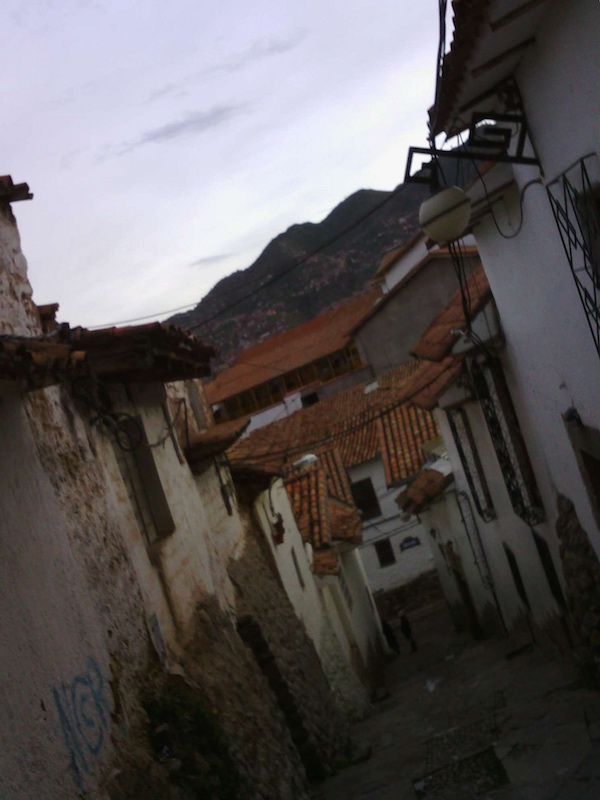 Cuzco, Perú
I loved walking the labyrinth of Cuzco. the town is absolutely amazing and beautiful. This photo perfectly embodies the feeling of walking its streets. Sort of dreamlike and disorienting.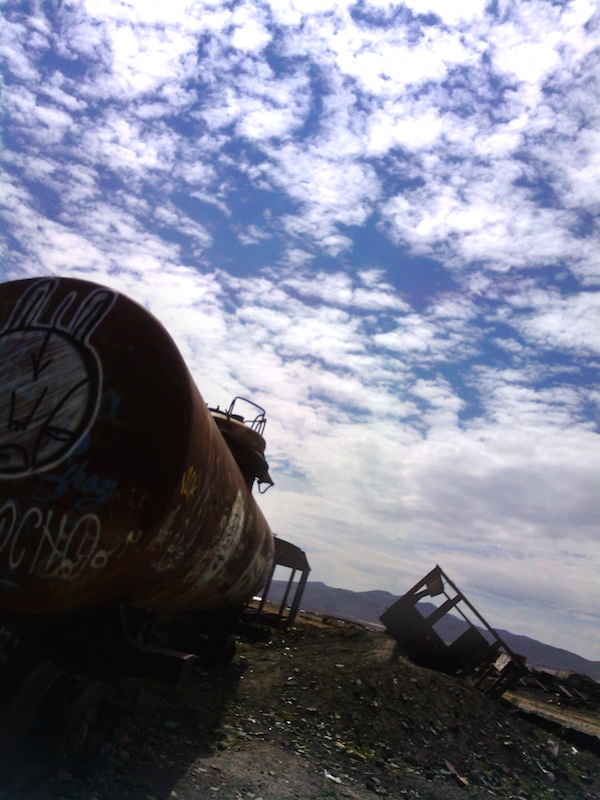 Train Cemetery, Uyuni, Bolivia
The thing I really like about tourism in bolivia is there is no safety fence holding you back from climbing and exploring. This train cemetery was so beautifully rusted and graffitied.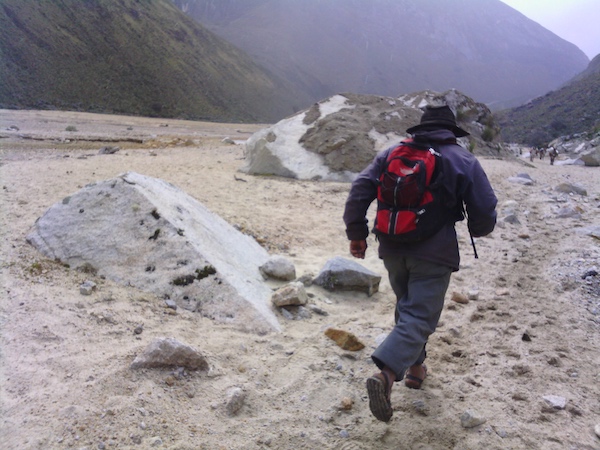 Santa Cruz trek, Perú
This photo here embodies why I really like the clip. This action shot of the man running after his donkeys couldn't have been framed or timed more perfectly. It was such an amazing feeling looking through my photos and finding this one.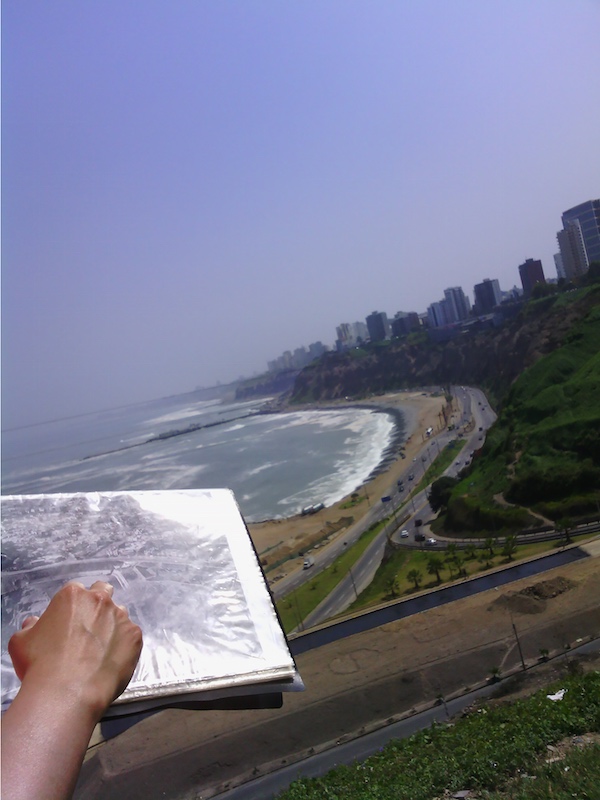 Miraflores, Lima, Perú
I took a biking tour around Miraflores and Barranco, districts in Lima. We stopped in Barranco and my guide started explaining the history of the area. Here you can see her hand pointing to what Miraflores used to look like.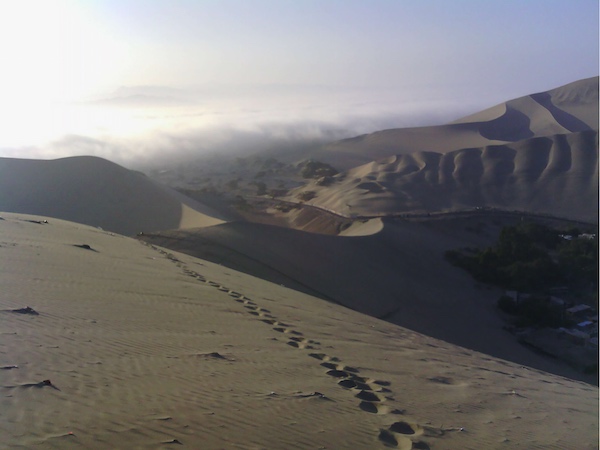 Huacachina, Perú
It was really early in the morning, about 5 am, when I started hiking one of the sand dunes surrounding Huacachina. I took off my shoes and let me feet be engulfed in crisp sand. As I made my way to the top, the sun started shining, and the mist of the night began to disperse. At the top, all I could hear was the whistling wind and the shimmering sand.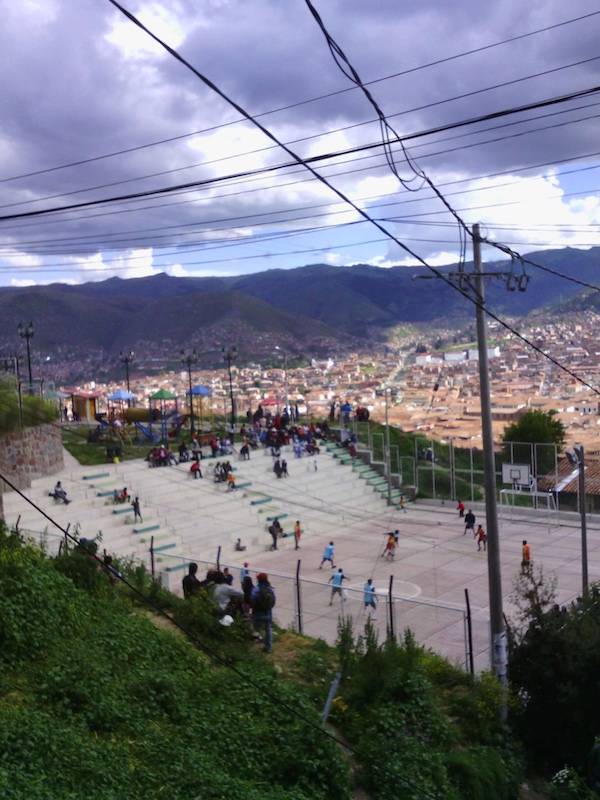 Cuzco, Perú
While walking the town, I came across a local football game in the hills. Everyone from the surrounding houses were watching, throwing back brews and chumming around. There was such a lively feeling in the air here.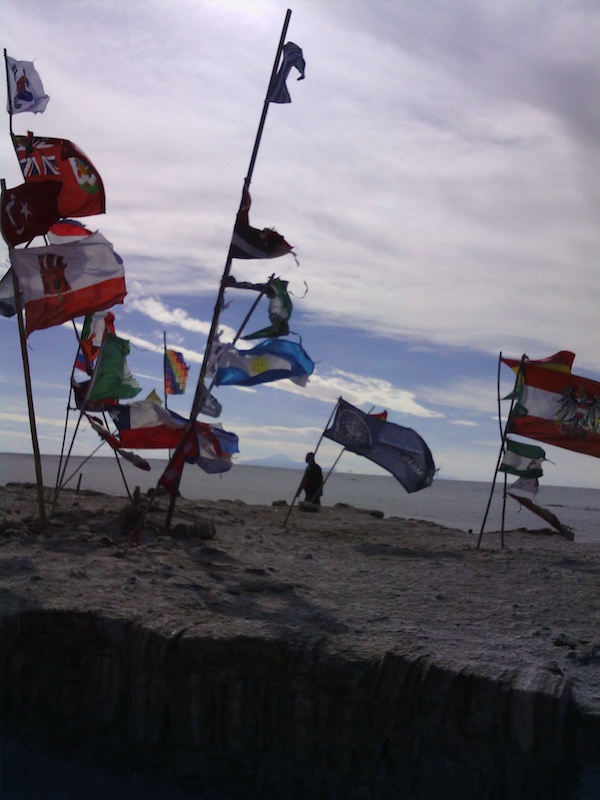 Salar de Uyuni, Bolivia
In the middle of the salt flats was this shrine of flags. Tattered and destroyed by the wind, the feeble flags flew on. I really like this photo because of its haunting feel.
We are very happy to be able to share some of Vincent's photos with our Community here at the blog. If you want to stay updated on Vincent's travels and be even more amazed, you can check out Vincent's Narrative Account and follow him on Instagram.