1. Time Slice
Image credited to Dan Marker-Moore
Here's the "Time Slice" series created by photographer Dan Marker-Moore. Incorporating aspects of a time-lapse, Dan creates a collective photograph where each slice of a photo taken in a time-lapse is chronologically arranged either horizontally or diagonally. In one of his images, Dan even experimented with the use of triangles in arranging his time slices. Simply beautiful!
Read more: This week in lifelogging: best use of time-lapse moments
2. Dating versus marriage
Image credited to Alice Zhao
One data scientist by the name of Alice Zhao, decided to present her husband with a visualisation of all the text messages before and after marriage. She pointed out that her husband has always had somewhat of an obsession with "home", while she transited from one who frequently began conversations with "hey" to simply agreeing with her husband on everything by saying "Ok". How have your wedded conversations changed?
Read more: 5 interesting ways people have used lifelogging to enrich their lives
3. Time-lapse compression
Image credited to Pelle Cass
One of the most obvious consequences of having people pose for this picture is the formation of a snowy mess of angry people at the end of the slope. To curb that, photographer Pelle Cass thought of an excellent idea – compressing plenty of time-lapse photographs to achieve capturing the emotions of so many people doing the same thing at different times into a single final frame. Architectural photographer and aviation geek Michael Kelley did something similar at the Los Angeles International Airport, making use of plane takeoffs and landings within a day. Check them out!
Read more: This week in lifelogging: compressed time-lapse, mapping for Google and tracking with a second skin
4. GPS Visualisation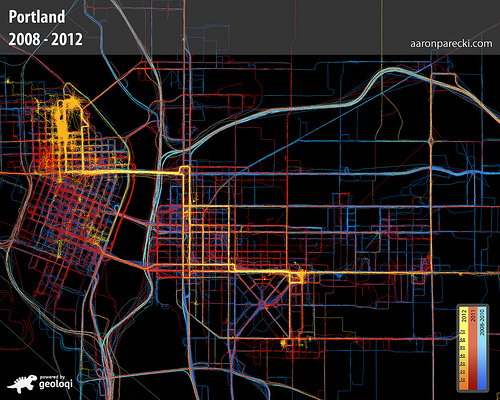 Image credited to Aaron Parecki
The above is GPS data plotted by Aaron Parecki, one of the founders at Geoloqi. This visualization literally shows where he's been and at what speed. However, transforming data into art is not just done with GPS data. For a project called "Quotidian Record," media artist Brian House has also turned a year's worth of his movements into an 11-minute musical track and stamped it on a handsome piece of vinyl. Many others at Flowing Data are also deriving new and creative ways to represent data.
Read more: This week in lifelogging: tracking with Tedi, sane tracking and revolutionizing hearing aids
5. Recreating memories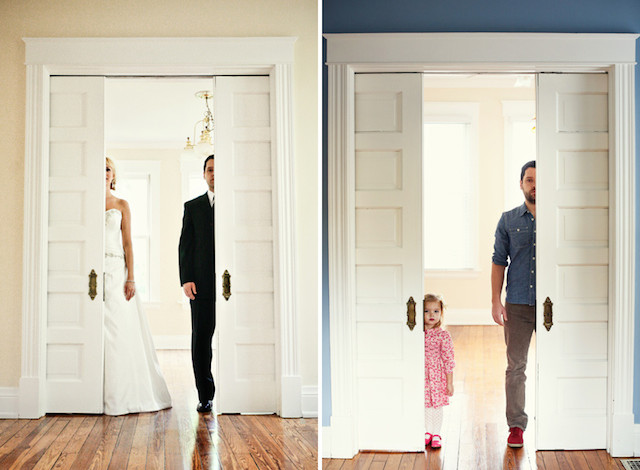 Image credited to The Nunerys
When we think about lifelogging, we often think of capturing the present moments so that our future selves can look back and reminisce upon the beautiful memories created. However, we discovered that lifelogging could mean more than that. It could mean re-creating the past as a reminder of the beautiful love story created, now partially handed on to the future generation. And this was precisely what Ben Nunery did after losing his wife Ali to lung cancer in 2011. Beyond these photographs, Ben's love for Ali will definitely be lived on and amplified in little Olivia.
Read more: This week in lifelogging: love transcends generations, lifelogging in North Korea and handimation
6. Batman's perspective
Image credited to RÉMI NOËL
It's all about perspective. The Batman we see above stands at merely 11 inches. This series of photographs featuring a tiny Batman traveling all over the American Southwest, is part of Rémi Noël's work, aimed at depicting a more isolated side of the Dark Knight. Now who says Batman has to be that big and bulky superhero? Take a slightly different perspective and you too can capture some amazing photographs depicting a totally opposite side of some of your favorite characters or people!
Read more: This week in lifelogging: fitness redefined, Fin at your fingertips and little Batman's perspective
7. Dress up
Image credited to Davide Luciano and Claudia Ficca
While photographs could be post-processed to present a more ideal and beautiful state, we all know how life can be tainted with slight imperfections. Yet, these imperfections can turn out really beautiful if you simply change your perspective and outlook. This picture you see above, is exactly how photographers Davide Luciano and Claudia Ficca have decided to deal with life. According to their website, "Potholes is a series of photographs depicting the concave street cracks and holes as a collection of imaginative tableaux in the city. Captured within the backdrops of New York City,  Los Angeles, Toronto and Montreal, the sets explore the urban flaws as a playground creating a multitude of uses out of the potholes."
Read more: This week in lifelogging: visual lifelogging, perfect imperfections and moments not photos
8. Quantified Breakup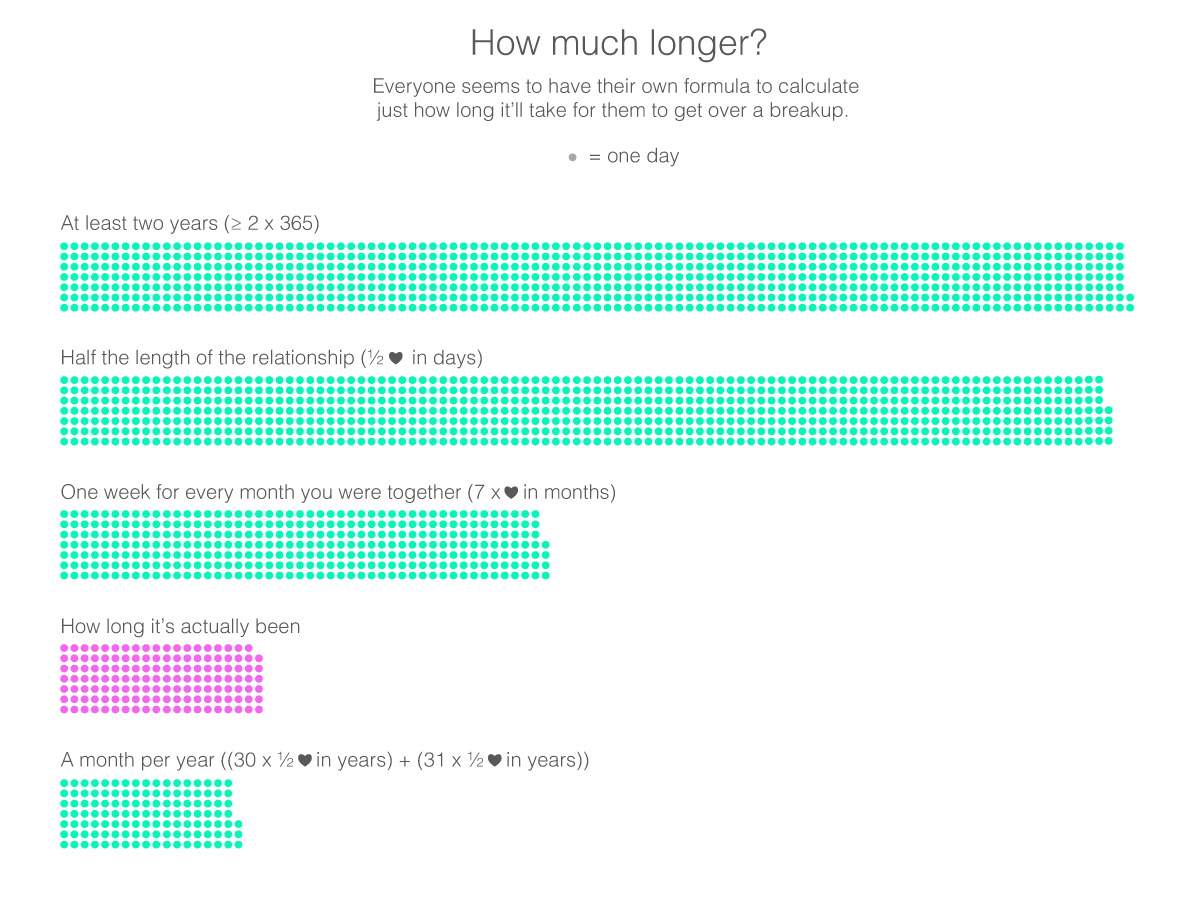 Image credited to the Quantified Breakup blog
One particular Quantified Self enthusiast begun tracking and quantifying her behaviors after her breakup. Things measured include the things bought after the breakup sorted according to price, usefulness and category, the number of posts on her Facebook and Twitter accounts, as well as the number of times she listened to her songs sorted according to whether they were happy or sad songs. According to her, "Putting this process into numbers, images and data visualizations has been very helpful. It yanked me out of moments of all-consuming sadness at the beginning and now helps me understand that I'm doing ok, despite of how confused I might feel."
Read more: This week in lifelogging: creative campaigns, quantified breakup and Sony SmartBand
9. Of life and loss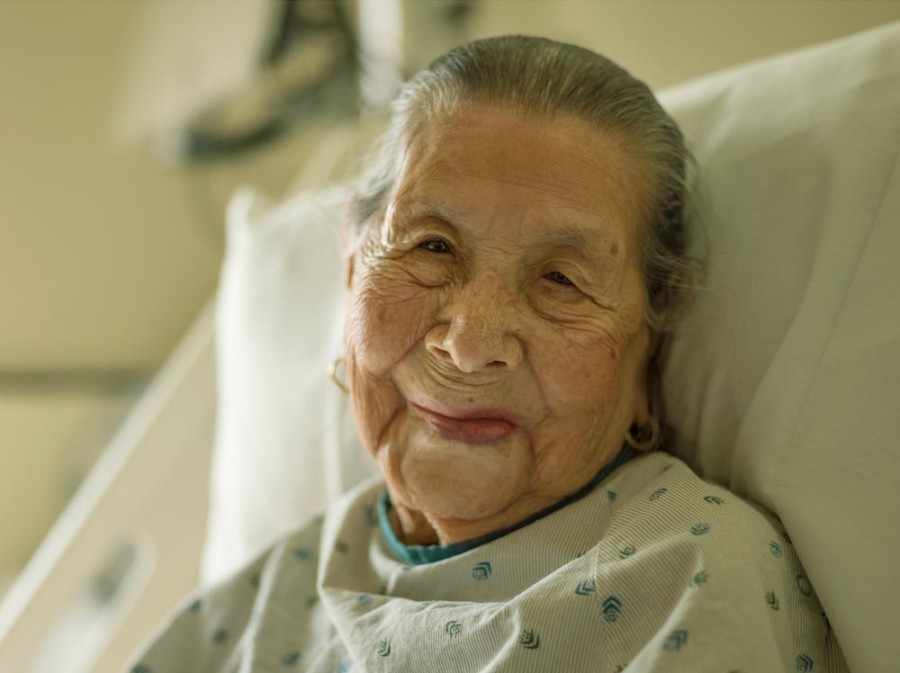 Image credited to Andrew George
Time on Earth is not infinite, and that is also why lifelogging is so essential – both for people to reminisce upon the greatest and happiest moments here on Earth, yet more importantly to serve as timely reminders and life lessons for the future generations that they will never meet. To fulfil both of these purposes for lifelogging, photographer Andrew George decides to embark on a project that documents everyday heroes in their final moments of life. This series, known as "Right, before I die", visually journals what people felt were their greatest contributions, their greatest regrets, as well as other heart-wrenching lessons they learnt over the course of their lives.
Read more: This week in lifelogging: real-life superheroes, super Dads and the magnificent world they live in
10. Diversion of twins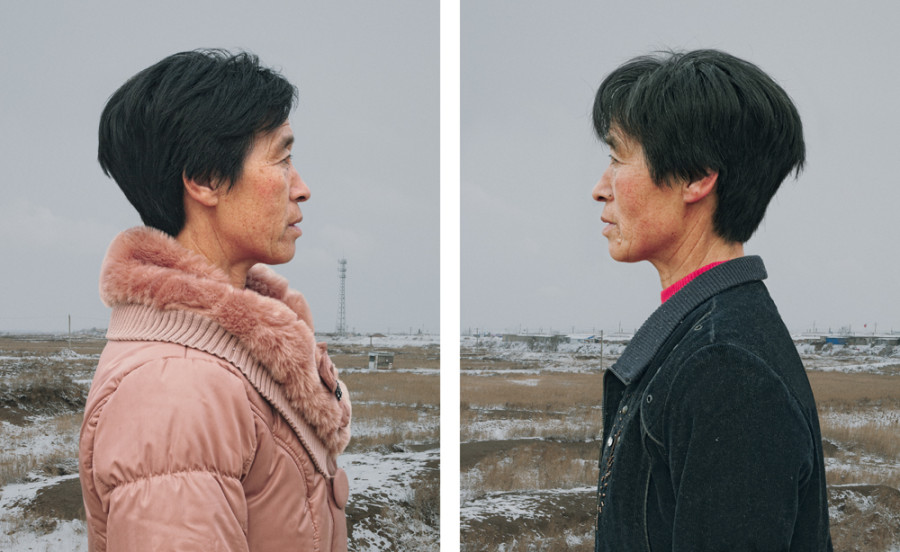 Image credited to Gao Rongguo
Nature vs nurture? Beijing-based photographer Gao Rongguo decided to explore the intersection of science and fate, photographing a selection of identical twins over the age of fifty, and documenting how different or similar they looked over time. No doubt, identical twins are often indistinguishable when they are young. Yet, as this photography project reveals, even identical twins can begin to look different from each other after being in different environments for an extended period of time. Interesting, isn't it?
Read more: This week in lifelogging: amazing animals, people and their environments
If you enjoyed this post, you can also subscribe to our monthly newsletter!