Image credited to HD Wallsource
Travelers today are more equipped with all sorts of travel apps than ever before. From pre-trip bookings and planning, navigating through the foreign land or even post-trip processing of travel memories, mobile apps have increasingly become an integral part of the entire travel experience. Today, we present to you 7 amazing, bizarre and convenient travel apps that you wouldn't believe exist.
Read more: 10 up-and-coming travel destinations and when to visit and How to visit the locations from this year's Oscar-nominated films
1. Instant translation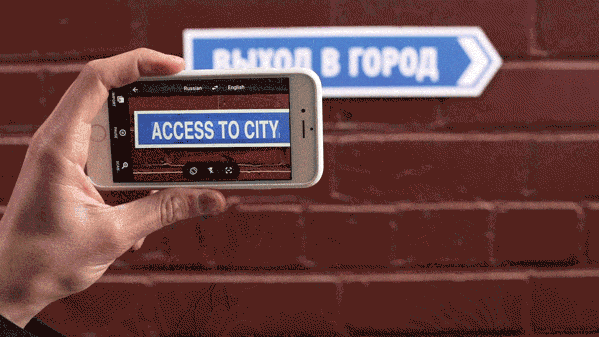 Image credited to Google's Official Blog
Perhaps you've already heard of this one. But just in case you haven't, we do need to spread its awesomeness. As part of the earlier acquisitions that Google did, Google Translate now has two added features – translating speech in real time and translating words found in images. Say goodbye to ordering creepy food by mistake or following the wrong signs to the museum!
Read more: Google Translate app: will it break down language barriers on holiday? and Sigmo Device Lets You 'Talk' in 25 Languages
2. Travel according to your mood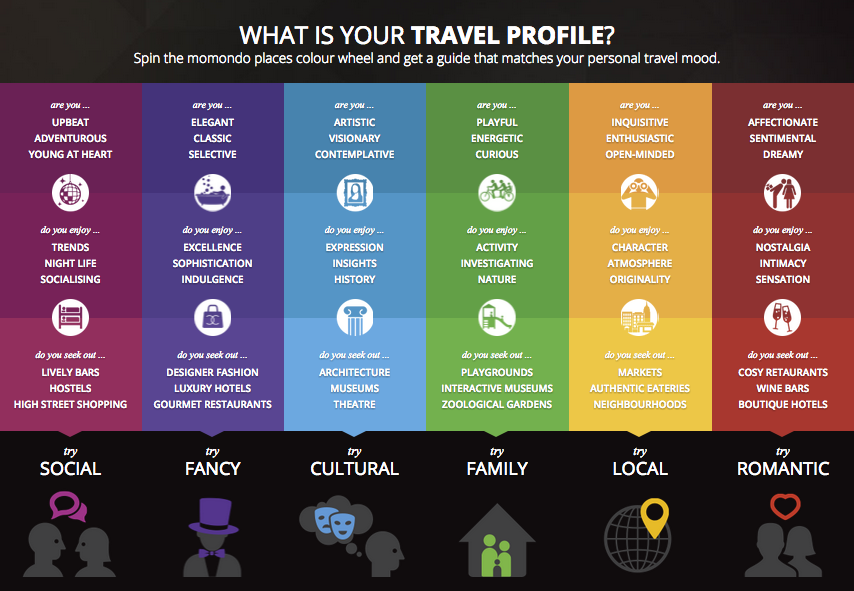 Image credited to Momondo
Travel search site Momondo has launched Momondo Places, a mobile app featuring city guides for travelers to explore like locals. One interesting way that Momondo has differentiated itself from the other city guide mobile apps is how it has categorised and colour-coded its guide according to travel personalities or moods. Are you a social traveler? Or are you a budget traveler wanting to try something fancy for the night? There's something for every one!
Read more: Travel Search Site momondo Launches City Guide momondo places for iPhone
3. Plane crash probability
Image credited to Mashable
With the series of unfortunate plane crashes and disappearance that happened in 2014, it is no wonder that people are getting more anxious about flying. To solve that, one man by the name of Nic Johns decided that it will be a good idea to create a mobile app. Thus, he developed Am I Going Down?, a new iOS app that uses big data to help alleviate the fears of anxious travelers by calculating how likely the flight that you've inputted is going to crash. Do you think this will achieve its purpose?
Read more: App calculates how likely your plane is to crash
4. Airfare prediction
Image credited to Hopper
Many travel mobile apps today target the price-sensitive traveler, sending them a daily digest of their pre-selected flights. One mobile app, however, is trying to beat these flight search apps by providing real-time flight alerts as soon as the chosen flight's price drops. To ensure that users stay on top of the price race, the Hopper app also includes a colour-coded calendar showing users the cheaper days to fly, a price prediction for desired travel dates and prices at nearby airports.
Read more: Hopper offers real-time alerts with airfare prediction app
5. Even greater hotel deals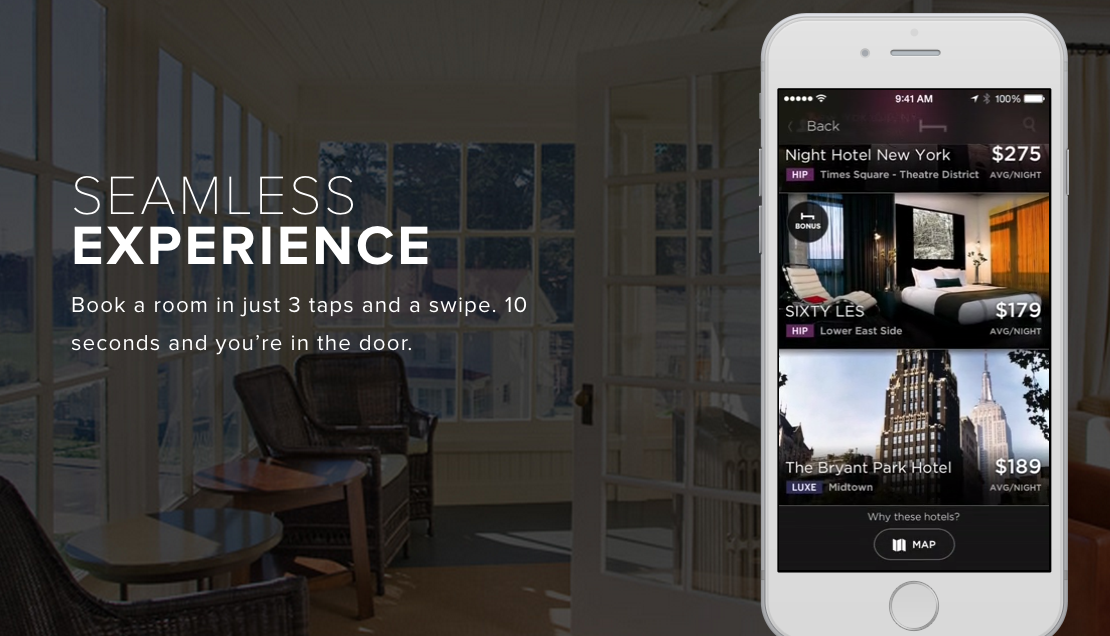 Image credited to Hotel Tonight
Apps such as Hotel Quickly, Lastminute.com and Late Rooms are all about providing travelers with last-minute hotel or accommodation deals. Since this same-day booking business was getting a little competitive, another app known as Hotel Tonight decided that it will be a good time to introduce two new discount features – "Bonus Rate" and "Rate Drop". Bonus Rate basically gives hotels the ability to target users from a specific geographical region while Rate Drop allows hotels to further drop their rates after 3pm for same-day bookings. Would you give Hotel Tonight a try?
Read more: Booking app HotelTonight adds geotargeted and super last-minute discounts
6. Audio tours on the go
Image credited to Detour
One thing that backpackers miss out on is this – having a tour guide to explain to them what a certain monument stood for or what the things to look out for on a certain street are. And that is why Groupon's ex-CEO, Andrew Mason, decided to take the concept of audio tours in museums out into the streets. For now, Detour is only available in San Francisco, but is looking to be available all over the globe soon. Do you think this improves your travel experience?
Read more: Groupon's ex-CEO launches audio tour app in San Francisco
7. Roadtrip planner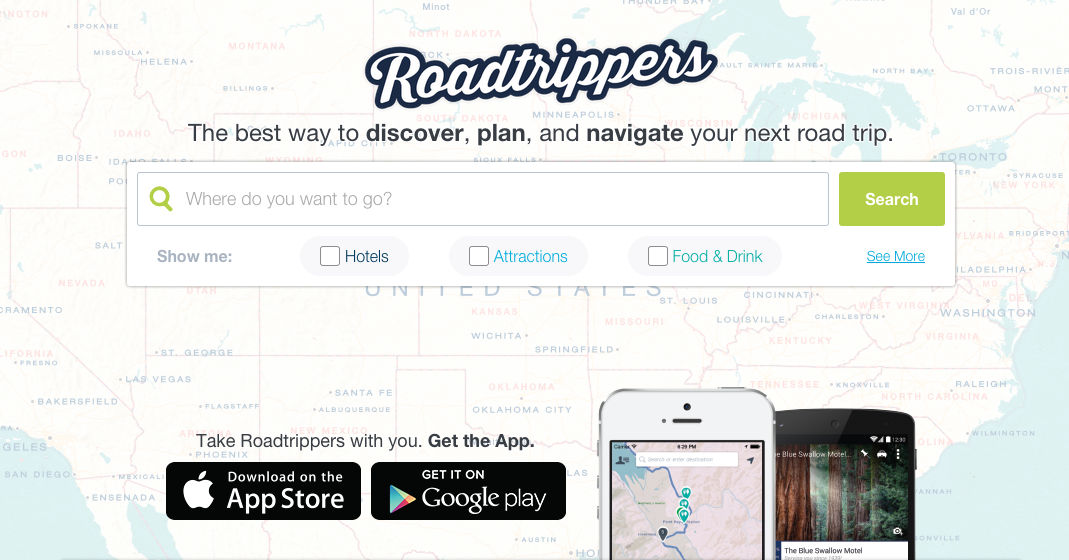 Image credited to Roadtrippers
Road trips are perhaps a familiar concept to many – and so are the challenges associated with it. Losing our way, not knowing how to get to the next destination or where to go for the best campsites, are but three of the many common problems associated with road trips. To curb some of these problems, avid travelers James Fisher and Tatiana Parent developed Roadtrippers, a mobile app to help you discover, plan and navigate your next road trip. Would you use Roadtrippers or do you think that it kills the fun and excitement in road trips?
Read more: 5 apps for the spontaneous traveler
If you enjoyed this post, you can also subscribe to our monthly newsletter!