Image credited to The Next Web
Every country has its unique set of cultural DOs and DON'Ts. As a traveler, you might be able to bypass some of these cultural differences as long as you look different, dress differently, or are obviously a tourist from the way you exude that extra excitement in every little thing that seems extremely normal to the locals. However, things might get a little tricky when you can pass off as a local in whichever place you're visiting. Locals come up to you rolling a chain of foreign language off their tongues and your one-word reply "Sorry?" could set the conversation back into a series of sign and body language, carefully contorted and interjected with awkward smiles to express whatever both parties want to convey. Whether you fall into category A's "I'm obviously a tourist" or category B's "I look local but am actually a tourist", the following tips could help you to avoid some of the cultural pitfalls or gain some brownie points in your quest to experience a foreign country like a local.
1. No tipping in Japan
Image credited to Reward Execs
While you might come from a culture that leaves you feeling uneasy if you exit a restaurant without tipping, Japan has no tipping culture. Whether you're in a taxi, restaurant or any other service-providing entity, tipping is not required. In fact, it is considered rude to tip – everything that is required has already been included in the price tag. If you do want to appreciate and show your gratitude for the good service rendered, consider buying the service staff a drink instead!
PS. If you're only interested in the right way to eat sushi, check out this video by Chef Yasuda.
2. No sticking your chopsticks into rice in China
Image credited to Lyson Media
As depicted in the picture above, the proper way to put down your chopsticks is to lay it atop your bowl, both in China and in Chinese restaurants anywhere in the world. Sticking it vertically upright into your rice or noodles is considered extremely rude because it is associated with funerals. People generally stick chopsticks into uncooked rice (or joss sticks in the sand) in its vertically upright position at their loved one's tomb so that they can feed them in their afterlife as spirits.
Read more: Ten Things Never to Do in China
3. No raising of feet in Thailand
Image credited to ACEHSA
When it comes to bodily conduct, it is important to note that you shouldn't touch someone else's head nor raise your feet up to point to others, especially towards people older than you. These are taboos based on Buddhist beliefs, which is the religion followed by most Thai people. The reason for this is because the head is considered to be the most sacred part of one's body, while the feet is deemed the lowliest, which can be insulting when you point them to other people.
Read more: 10 Thai Customs To Know Before Visiting Thailand
4. Time is extremely stretchable in India
Image credited to Business Conjunctions
Yes, there is such a thing as Indian Standard Time. 15 minutes could well become 2 hours later. While its congested traffic could be a reason for this, it is more likely to be a culture that has been deeply ingrained in the Indian society. So just keep your time expectations really low!
Read more: 8 India Essentials to Know Before You Go
5. No to many things in Singapore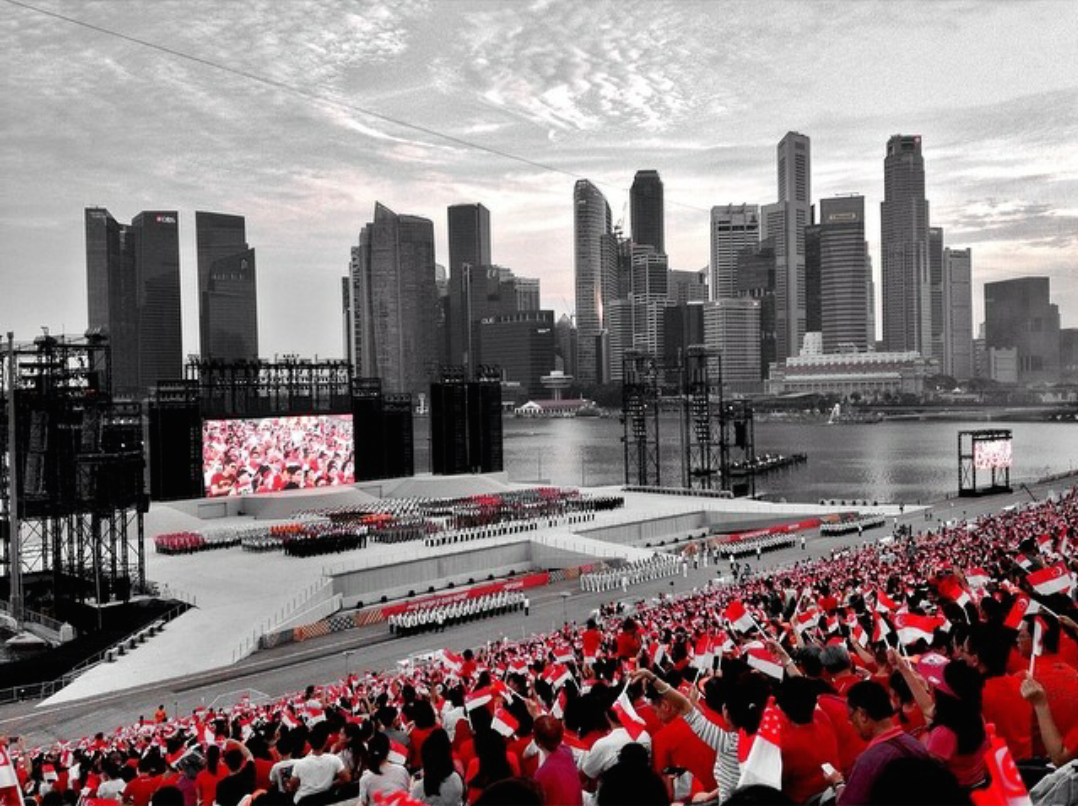 Finally, the last one on this list is especially worth mentioning. Rules are almost synonymous with Singapore, which perhaps have helped to govern its peace and prosperity. Singapore has also been popularly known as a fine city. Fine in many ways and also because you could be fine for doing almost anything. For instance, fines (hefty fines, to be precise) can be imposed for the following and thus should be avoided at all costs – littering, eating on the subway, importing or selling chewing gum, spitting, jaywalking, smoking under a sheltered area, and the list goes on. And while there are many no-nos in Singapore, there are also various cultural "yes, you may"s, which may come across as absurd. One of them is how it is absolutely acceptable to reserve a table at a food centre using just a packet of tissue. Definitely an interesting country to be traveling to!
Read more: How To Travel In Singapore Without Getting Caned (Yes, such articles about Singapore exist)
If you enjoyed this post, you can also subscribe to our monthly newsletter!