Image credited to Huffington Post
Perhaps you're just like Sharyn and Tim Nilsen, who have caught the severe travel bug and are yearning for some serious long-term traveling. If you belong to this category, do bear in mind that you will probably travel a little differently from the ones who are on a 2-week vacation. For this purpose, here are 5 travel hacks you should know right now.
1. Timing is key
Tuesday remains the best day to book a flight for cheaper airfare, according to a report from Expedia, but tickets must be booked at least three weeks in advance for the day to matter. Besides this super useful tip, this report also offers insights into the price gap between premium and economy cabin seats and upcoming price changes in the aviation industry.
Read more: When to book your flight for that 2015 dream vacation
2. Use a friendly assistant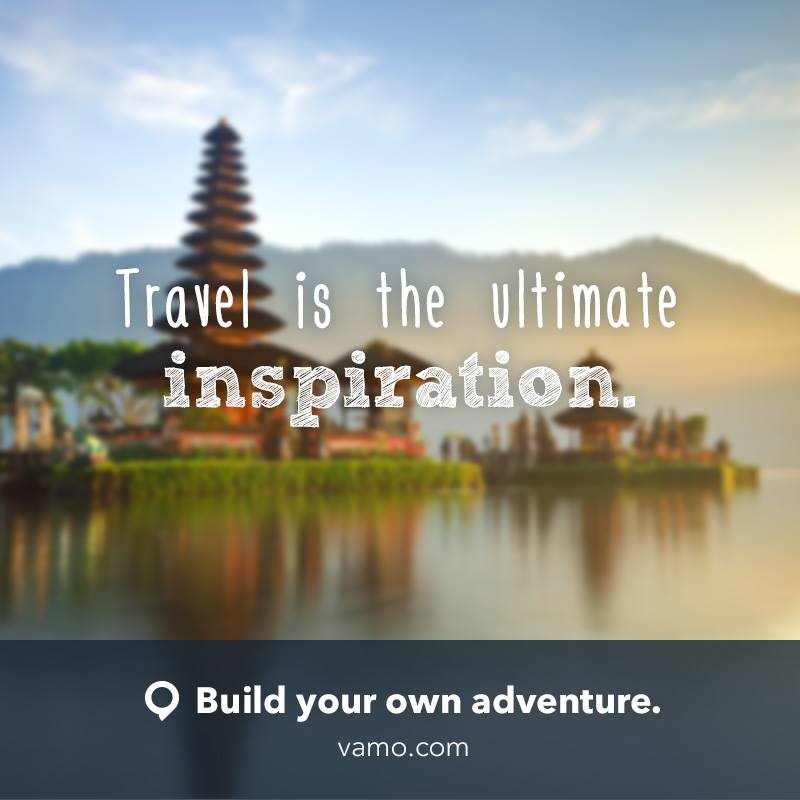 Image credited to Vamo
During this long trip, you're probably going to be heading to a couple of cities. For this, consider using Vamo, your multi-city trip planner. Simply tell Vamo where you want to go, and it will search thousands of flight and hotel combinations to find you the very best itinerary for your trip, while allowing you to fine-tune each part of the trip to get it just right. Try it today!
Read more: Vamo streamlines complex process of multi-city travel booking
UPDATE 1/29/16: Vamo joined Airbnb. For a similar service, check out www.inspirock.com.
3. Or your most price-sensitive companion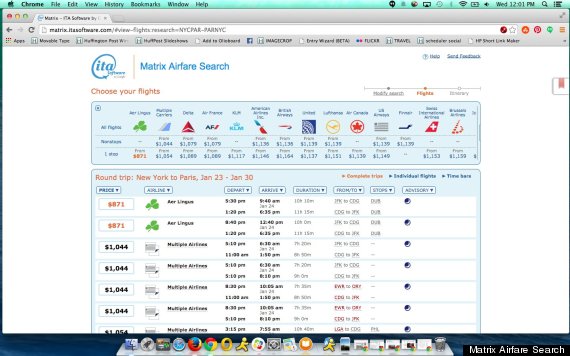 Image credited to Huffington Post
ITA Matrix is what powers both KAYAK and Google Flight Search and covers every special need you could possibly have when looking for a flight. Unlike big players in the flight search industry like Travelocity that do not list budget carriers because they don't want to pay a booking commission, ITA Matrix has these on their search engine so you can find the absolute cheapest fares. You can also find fares for exact dates, see a calendar of prices or even change your "sales city" in hopes of getting a cheaper ticket.
Read more: ITA Matrix Is The Magic Cheap Flights Site You've Never Heard Of and Use a 'Fake' Location to Get Cheaper Plane Tickets
4. Optimise your look
Image credited to Huffington Post
Well, anyone who has traveled for more than a month before would be able to tell you just how difficult it is to not look like you haven't showered in weeks. While packing for this long trip, you're probably thinking of ways to bring as many pieces of clothing as you can fit in your luggage so that your outfits wouldn't repeat excessively in photographs. Well, as a word of advice – you're probably going to pick up many items along the way so be sure not to overpack. Be creative with your looks – here's how Anna Liesemeyer, a Condé Nast Traveler packed for a week with only 10 items of clothing. Get inspired!
5. Get the good seat without paying
Sometimes, taking the gamble can land you up in a good position (literally). Here's why: passengers need to know that they are not obligated to pay for a premium seat if there are no more available economy seats left on the plane because the airline still has to seat you. In addition, the seats in the front of the cabin are usually reserved until the very last minute and airlines will dip into this bucket to seat passengers if they ran out of normal seats. Would you take the gamble?
Read more: Get the Good Seat on the Plane Without Paying Up
For more, check out the travel hacks you should know (but probably don't) on Map Happy!
If you enjoyed this post, you can also subscribe to our monthly newsletter!