Image credited to ETB News
2014 has been a year filled with wanderlust adventures for many people. Just open Instagram or Facebook and you know it's true (or at least true of the perceived life on social media). While many think that travel is going to reach a plateau in terms of what it can offer, we think that it is about to get even more interesting and exciting in 2015. So here are 5 ways your 2015 travel adventures might look a little different from today.
Read more: How technology will change travel in 2015 and Best Places to Travel in 2015 (PHOTOS)
1. Cheaper and better travel
Image credited to JetnSave
As we embrace the age of information (overload), we will find that planning for our travel adventures become that much easier. Everything that we need to know can be found on the Internet. Not only do we have curated lists of "Places to go before you die" or must-go places made readily available at our fingertips, transport and accommodation options can also be decided way in advance with various tools, softwares or websites. And this increase in information flow has of course decreased the prices of these travel components, especially when coupled with the increase in alternative options brought about by the popularity of the sharing economy.
Read more: Why You Don't Need a lot of Money to Travel and 21 Travel Resolutions To Make For 2015
2. Increasingly purposeful
Image credited to Mashable
As travelers are greeted with that much more information on the Internet, their level of discernment also increases proportionately while their demand for a conventional tour package decreases. And that's why we see that 2015 will be a year where many tour agencies or professional travel planners have to rack their brains and derive varied, unique and tailored tour packages for the discerning consumer. For a start, we are already seeing fitness retreats spring up all around the world – yoga in Bali or surfing in Costa Rica, for instance. Alongside this trend, travel agencies will increasingly prefer segmenting consumers based on psychographics instead of merely taking them to the places of interest in each city/town. What kind of travel packages will you go for?
Read more: Tourists get a jumpstart on New Year's resolutions at fitness retreats
3. Or completely random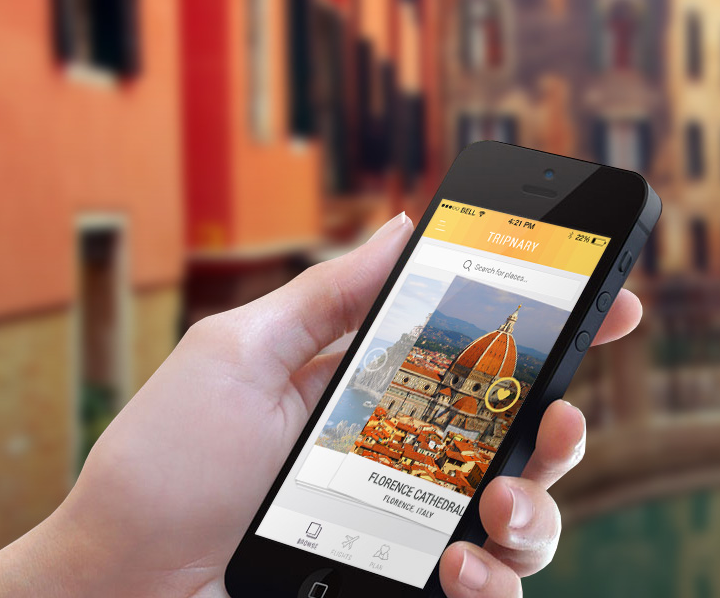 Image credited to Tripnary
And while travel packages may become increasingly focused, we do foresee that many spontaneous yet busy/lazy people will not have the time and energy to pick out the tour package that suits them best or customise their own tour based on information that is found on the Web. And that is also what the founder of Tripnary foresaw. Tripnary is like the Tinder for travel, where users simply have to swipe left/right on various attractions to arrive at their next preferred travel destination. Today, Tripnary uses Skyscanner to show airfares and while prices may not be everything, Tripnary presents the possibility of easily curating personal must-go places based on various other factors in future. Definitely helps avid travelers who can't make up their mind on where to go first!
4. Out-of-the-world transportation
Image credited to Telegraph
With the advancement in technology, we are also already seeing various transport options that drastically differ from the planes, boats or cars that we commonly use today. Are we about to use these pedal-powered pod cars that travel above the city streets so that we can avoid traffic? Or are we going to usher in the era of pod seats on aircrafts? Factorydesign, the London-based company that is behind Air Lair (pictured above), sees single seats stacked on top of one another in a "honeycomb-like" manner. This layout greatly benefits solo travelers who wish to minimise interaction with others on the plane. Would you board a plane with these pod seats?
Read more: Google unveils 'first real build' of its self-driving car prototype
5. Weirder reasons for plane delays
Image credited to Paleocayman
Mice, macadamia nuts and cup noodles were just some of the reasons for plane delays this year. As people become increasingly well-equipped in terms of mass dissemination of news or anything that lies out of the norm, we might just see more bizarre incidents of plane delays surfacing on the Internet as passengers quickly share what they have experienced on their own social media platforms. Have you had any interesting or weird travel encounters yourself? Share them with us!
Read more: Was 2014 the deadliest year in aviation history?
If you enjoyed this post, you can also subscribe to our monthly newsletter!