Image credited to Twitter Headers
Has 2014 been an amazing year for you? Has it satisfied all your feelings of wanderlust and ticked a few things off your bucket list? With all those memories gathered in your head and heart, are you now looking for a way to document them all so that you can look back on this amazing year that is about to pass us by? Here are a few ways that we have found and we hope that you find one that is best for you to do just that!
Read more: 5 ways to make the most out of your Christmas travels and 2014 holiday gift guide for the tech-savvy traveler
1. Apps
Image credited to Business Week
There are many apps that can help you easily and conveniently log your travel adventures on the go. Apps like Heyday, Journi and Mobilytrip, for instance, help you to consolidate your photographs into a smooth travel narrative. Users simply have to add photos and notes and the app will do the rest for you, including automatically geotagging the photographs. Following that, users can also choose to share their travel adventures via the app. Definitely a great-to-have if you're always on the go!
Read more: The Best Online Photo Organizing Services for Travelers and 15 Travel Apps To Log Your Globe-Trotting Trips
2. Blogs & Vlogs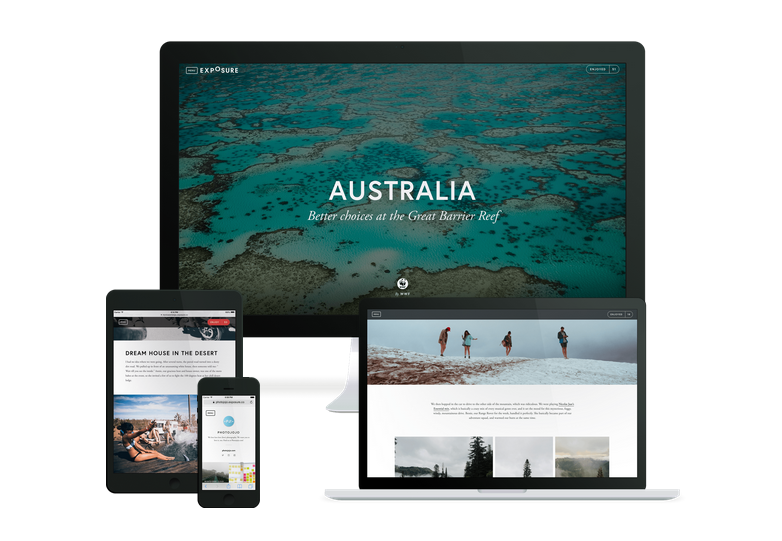 Image credited to Exposure
If you prefer longer entries instead of short notes or captions for your photographs, consolidating your travel adventures on a blog or doing up a vlog (otherwise known as video log) could be a better alternative for you. Here are 15 of the best blogging and publishing platforms as determined by The Next Web that you could consider using for this purpose. And for the photographers in our midst, we also particularly recommend using Exposure, which creates beautiful photo narratives for you, while connecting you to a community of like-minded passionate photographers and storytellers. We hope you find one that suits your exact needs!
3. Social media
Image credited to Forbes
Whether you're a travel blogger with a strong social media following or one who feels the need to share your travel moments with your loved ones (and you're one of those people who hold MANY people close to your heart), social media platforms such as Facebook, Instagram and Twitter could be good ways to share your travel joys. You could just be the catalyst for someone to take a spontaneous trip to somewhere they've never been before!
4. Photobooks & Scrapbooks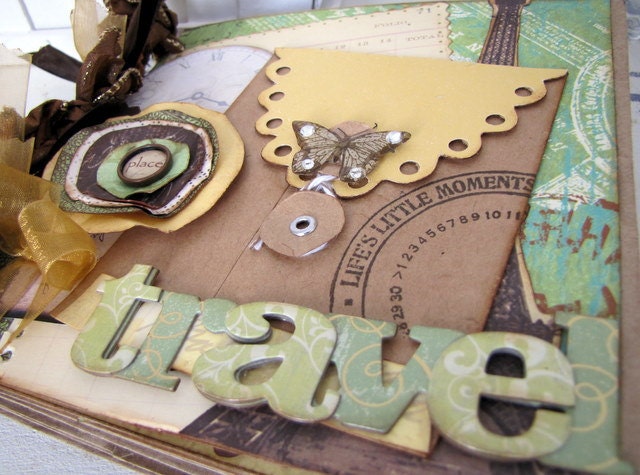 Image credited to Etsy
If you prefer holding on to tangible copies of your travel memories, consider compiling your adventures into a photo book or a personalised scrapbook. Not only will these allow you to unleash your creative juices, they are also a great way to help you recollect the beautiful moments on your trip and encourage you to convey those emotions in real life to your loved ones as opposed to sharing them conveniently over digital media. If you love the idea of a physical copy of your memories topped with your personal touch, here are some ways you can get started with Martha Stewart's scrapbooking ideas and an e-commerce site where you can find all that you need for your perfect craft.
5. Photo or postcard wall
Image credited to Deviant Art
This is for the ultimate wanderlusters. Every waking moment spent in the comforts of your room can take you back to that exact moment at a particular city that stole your breath away. Needless to say, putting up postcards or photographs of your travel adventures on the walls or ceiling of your room can also literally add more colours to the boring whitewashed walls. Add a world map with actual pins on where you've been and then connecting the photographs to that map with twine could also help provide more context to your photographs.
Do you have your own unique way to round up your travel adventures? Share them with us in the comments below!
If you enjoyed this post, you can also subscribe to our monthly newsletter!